Congressional Districts by Party Affiliation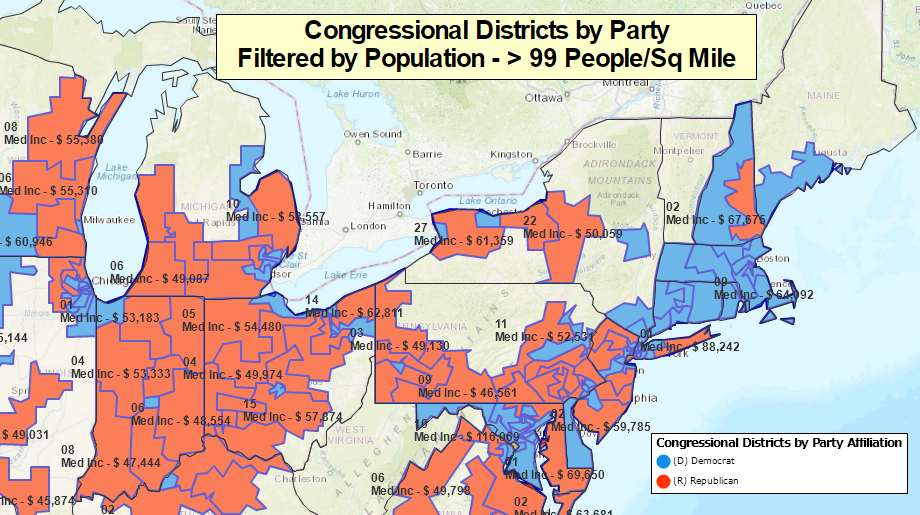 USA Federal elections have been the foundation of democracy in this country for over two-hundred years. Lately there's been much media attention paid to gerrymandering of districts, voter fraud, and the national split over policies.
MapBusinessOnline users can build maps of congressional districts and import their own data or add pertinent demographic data to the analysis for more insight into election results and trends. In this case we've add median income to the District label.
Here we have filtered the results of the 2016 congressional elections to show areas of the country with congressional districts that are more urban than rural.