Novel Coronavirus Contagion Spread in the USA by State and County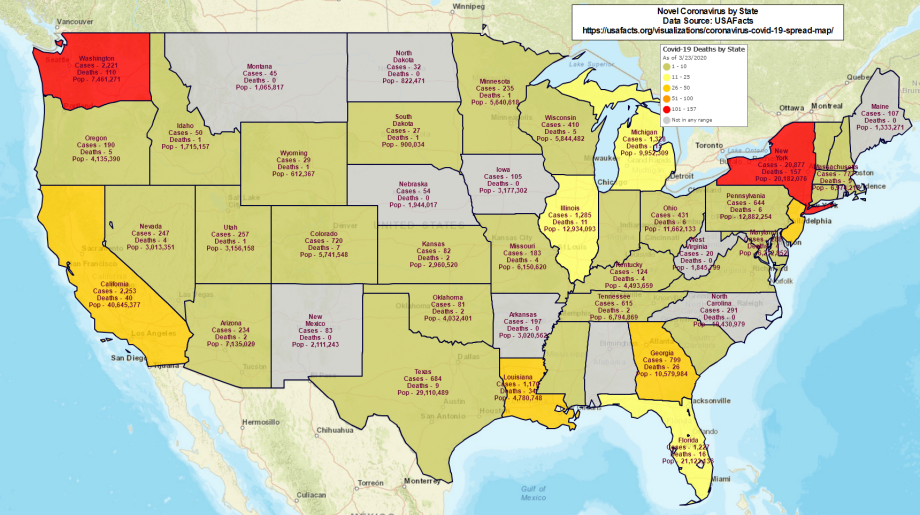 This map depicts the spread of the Coronavirus in the USA showing Deaths by State and Cases by County. The map view can be toggled from State view to County view by turning County or State layers on and off in the checkbox under Map and Data.
The data is sourced through USAFacts and is presented under a Creative Commons license.