MapBusinessOnline newsletter – December 2019
Why Upgrade to MapBusinessOnline Pro?
Not every MapBusinessOnline Standard user needs to upgrade to Pro. Standard still includes Marketing Analysis tools, based on straight-line distance analysis.
Still, we're discovering quite a few users requiring Pro functionality. Common reasons why may include:
"We need to import more than 100,000 locations points per map." Not all of us have an extensive requirement for geocoding addresses, but some companies do - especially if they manage subscriptions or conduct a lot of online marketing. Users will discover that large quantities of address imports are not available through other mapping applications at such an affordable price.
"We need to conduct drive time related analysis across multiple locations." As esoteric as this request might seem to you, companies do require it. It's very common for national retail chains and franchise businesses to require multi-location drive time analysis as they expand.
"We need to show all potential patients within a driving distance of X miles from all MHS facilities." Such analysis conducted through MapBusinessOnline Pro market analysis could even consider the time of day and the day of the week - a traffic consideration.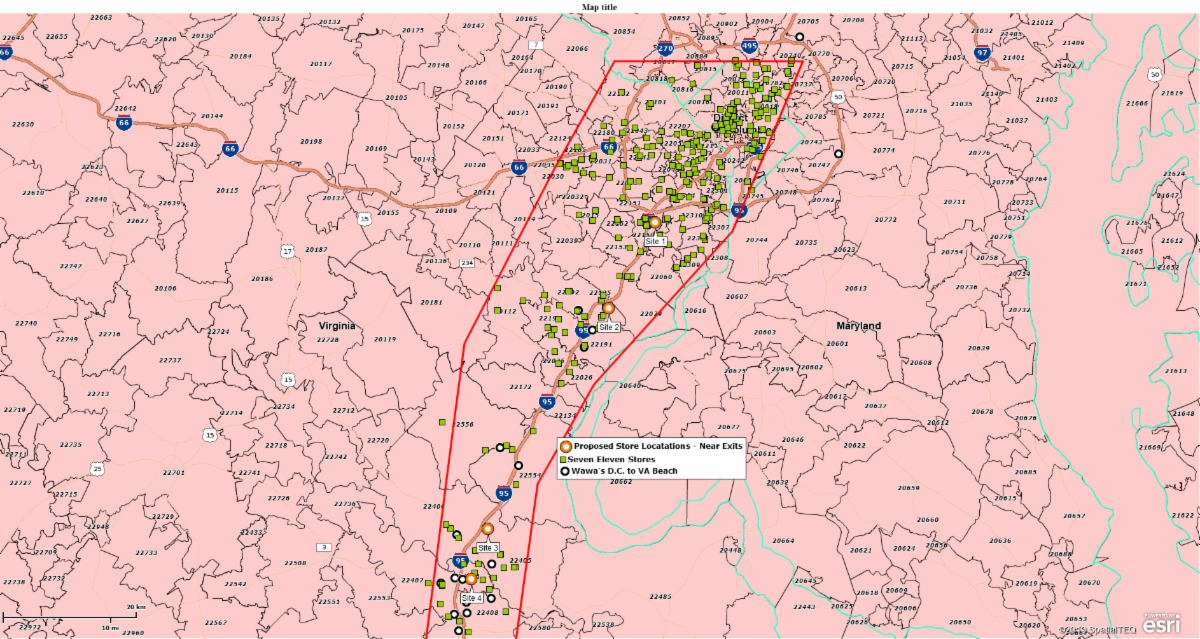 Determine the Nearest within a Driving Time
MapBusinessOnline Pro vs. Team
A few MapBusinessOnline users have upgraded to Team Subscriptions when they required Pro. And a few have upgraded to Pro when they required a Team subscription.
To be clear, upgrades to Pro provide increased capacity for plotting data on each map.
Standard subscriptions allow 100,000 records per map
Standard Team subscriptions allow 100,000 records per map
Pro subscriptions allow 250,000 records per map
Team subscriptions could include a Pro subscription or two, but in general, team subscriptions are multiple seats of Standard MapBusinessOnline. Users in team groups can more easily collaborate in map creation and editing. It's entirely possible that a member of a team subscription may require the Driving Time, Driving Distance and Multiple Center analysis tools available in Pro, a simple upgrade, it's just more common for users to select Standard team subscriptions.
Upgraded subscriptions from Standard, to Pro, or to Team subscriptions are just a few clicks away in the Subscription button located in the upper right of your MapBusinessOnline application.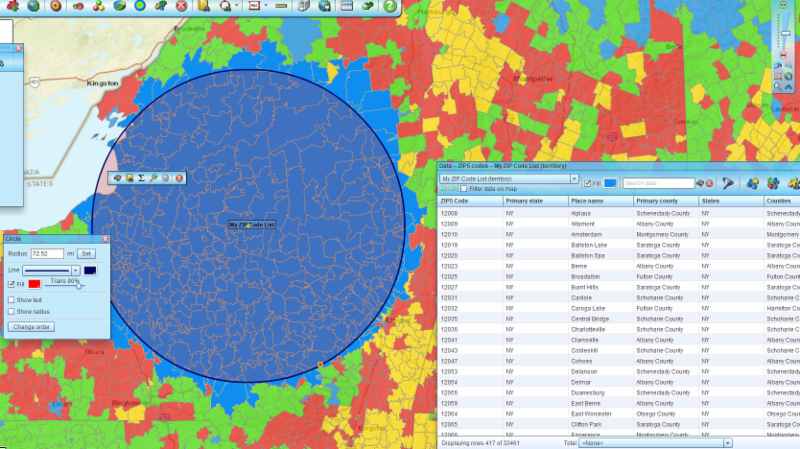 Try the MapBusinessOnline App
More and more MapBusinessOnline users are moving to the Map App. Don't get left behind:
It's included with your subscription
It negates the need for Adobe Flash Player
You can set up a taskbar launch button
Your kids will think you're cool
MapBusinessOnline Tips & Tricks
Filter Data to Show Selected ZIPs or Counties - Click the Funnel/Filter Icon in the Data Window toolbar. On the left select data to be filtered, on the right set Modifiers accordingly. Add second or third Filter Sets as required. Read more.
Change the Background Map Color - In Map & Data select the top level Edit Gear. In the Panel click into the Color Box labeled Map Background. Adjust color as required.
Set a Map Title for Your Project - In Map & Data select the top level Edit Gear. In the Panel check on Show Map Title. Edit the title box that appears and drag it to your preferred spot on the map.
Delete a Created or Imported Map Layer - In Map & Data, hover over the target data or created layer and click the Red circle with the White X to delete the layer.
Delete Batch Calculated Distances (Rerun for Pro Users) - MBO Pro users will sometimes want to reset their imported data layers by removing resultant data columns, batch calculated in Market Analysis. Go to Map & Data:

Select map layer
Select Customize Dataset
Drop down to Calculated Data
Delete columns as required