MapBusinessOnline newsletter – February 2020
Webinar - Accessing Demographic Data in Standard & Pro
Both MapBusinessOnline Standard and Pro subscriptions access the same demographic data library. This webinar will walk through the various places in MapBusinessOnline where Demographic Data is available for your work.
Sign up at this link for the next MapBusinessOnline Webinar - March 12, 2020 at 11:00 AM Eastern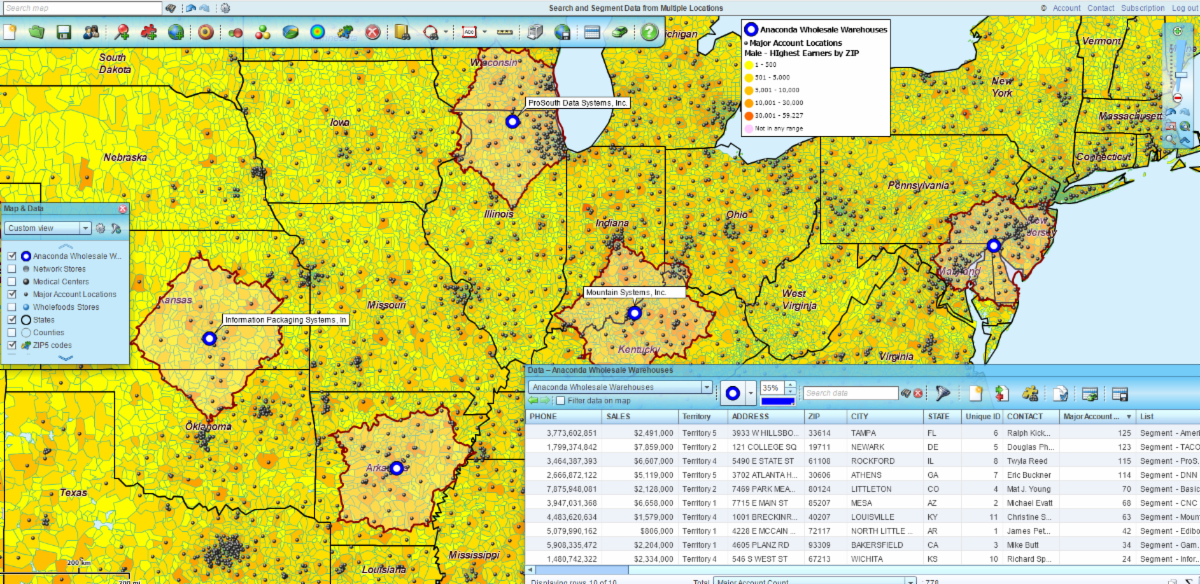 MapBusinessOnline Application Examples
Did you know that MapBusinessOnline is used for many unique business applications? Not everyone wants to share their business name fearing their competitors might get wind of their competitive edge. But here's a list of some uses for your favorite business mapping tool:
Display complex health insurance coverage by ZIP code areas, done in a way that makes sure there are no holes in beneficiary coverages due to rural residency or natural disaster relocation
Franchise territory map sharing depicting available and sold territories. Key territory demographic data layers are included in the analysis view for rough balancing and to assure conformance to successful market profiles
Billboard marketing locations are tracked on a business map to manage ad placements and serve as a platform for update jobs including optimized routing to get crews to billboard locations
National insurance company applications including claims adjustment territory management, risk assessment by urban area, field staff tracking and routing, and demographic analysis supporting all aspects of insurance mapping
Beverage bottling and distribution mapping, usually regional bottlers using MapBusinessOnline to gauge inventory requirements and best delivery routes. Customer visualizations serve as the starting point for delivery program review
Auto parts and tire stores monitor regional demographics and car model ownership statistics to appropriately service consumers by area providing just-in-time inventories and critical delivery programs. Retail market analysis by region taps into both demographics and business listings.
Try the MapBusinessOnline Map App
More and more MapBusinessOnline users are moving to the Map App. Don't get left behind:
It's included with your subscription
It negates the need for Adobe Flash Player
Your kids will think you're cool
Extremely fast install download
MapBusinessOnline Tips & Tricks
Use the Windows Snipping Tool or the Mac equivalent to gather picture of maps with data or images of open dialogue boxes. Save Image Files, the button on the Master toolbar, will only display the map visualization
Can't edit your territory map? You probably checked Filter Data on Map in the Data Window. Hover over any map layer in Map and Data, click the Edit Gear. Under general you'll see the Filter Data on Map check box, if its checked, uncheck it and go on with your life
Business Listings are available through MapBusinessOnline. Free credits are provided with all subscriptions. In addition to look up by name of business, that process requires that the user look up Industry Codes on the NAICS website. In this way the user can isolate the business type of interest and find those business types on the map. Read more here.