MapBusinessOnline newsletter – January 2019
Business Listings for Analysis & Marketing in MBO!
You asked for it, now you've got it! Late last month MapBusinessOnline was updated to include access to business listings – a data service for a fee.
Process thorough B2B market analysis – explore businesses by name, employee count & sales history
Support site selection investigation, expansion planning, and competitor analysis through accurate map placement of business listings' locations against business and demographic maps
Conduct easy geographic searches to save time and money with geographic Lead Generation!
Purchase business data to generate mailing lists, prospect call lists, leads for marketing and sales campaigns
Searchable business listings are now searchable and exportable in MBO. Business list data willl include sales information, employment data, and contact information. USA wide business listings are designed for use in market analysis, lead generation, and business analysis in support of marketing and sales campaigns. Build prospect lists, explore market potential, and create comprehensive competitor analysis.
MapBusinessOnline users can now access business data by selecting Business Listing buttons on the application toolbars. Map users can now search for business listings by:
Business name or location type
Geographic areas of interest (ZIP code)
Industry types - NAICS or SIC codes
Circle or polygon
Company sales values
Employee count estimates
Lower business list acquisition costs by searching and filtering data geographically.
Read more about MBO business listings.
Check out our Business Listings Press Release here.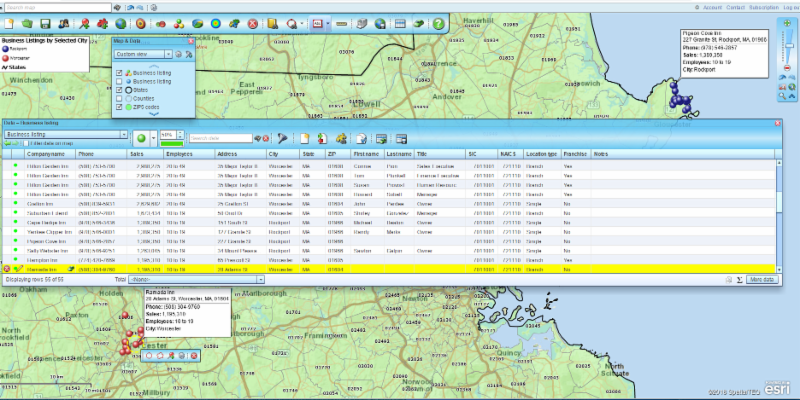 MBO Webinar - Searching for Business Listings
Join us for another MapBusinessOnline Webinar. Learn how business listings are presented in Map Business Online. We'll be searching for business listings in various ways and exporting data for use outside of MBO.
Click this link to sign up!
The webinar will be held on January 24th, 2019, at 11:00 AM EST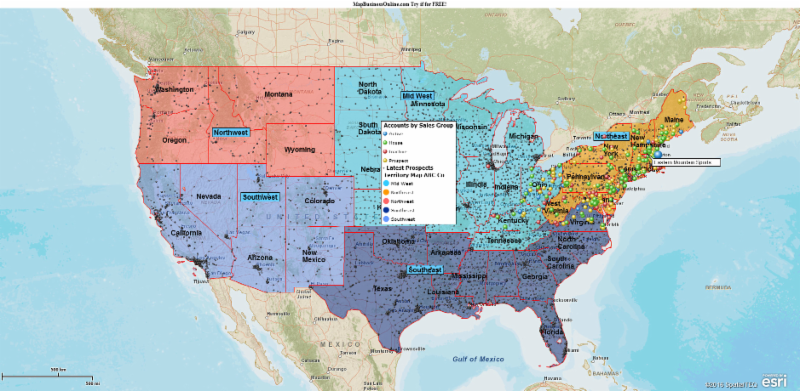 MBO Map Gallery
Be sure to stop by MapBusinessOnline's Map Gallery every so often to view an interactive map of a geospatial scenario. These maps are designed to represent real world situations that translate well into a business map. Feel free to submit requests for a Map Gallery subject. Please include data sources with permissions and perhaps a sense of what the maps purpose should be.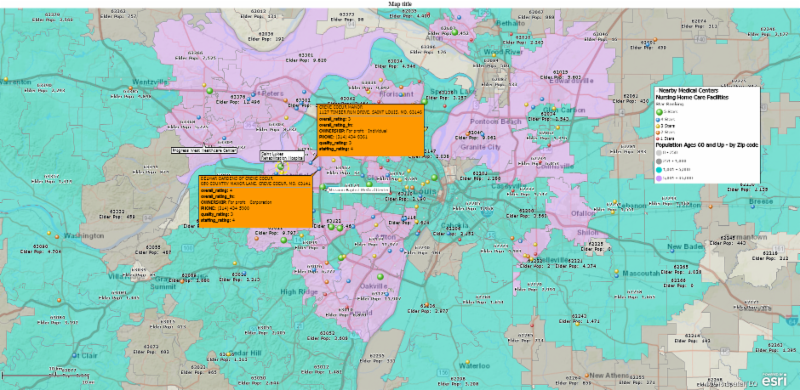 MBO Tips & Tricks
Here's a list of a few quick MapBusinessOnline Tips and Tricks:
Turned on missing Territory Labels – Hold down the Ctrl Key and click the targeted Territory on the Map
I can't see my territory layer! – Use Map & Data to make State, County, or ZIP Code layers transparent. Hover over the layer and choose Edit Layer Properties
I can't Find Map & Data – Look to the left side of your map display exactly half way between the bottom and top. Click the light blue arrow tab.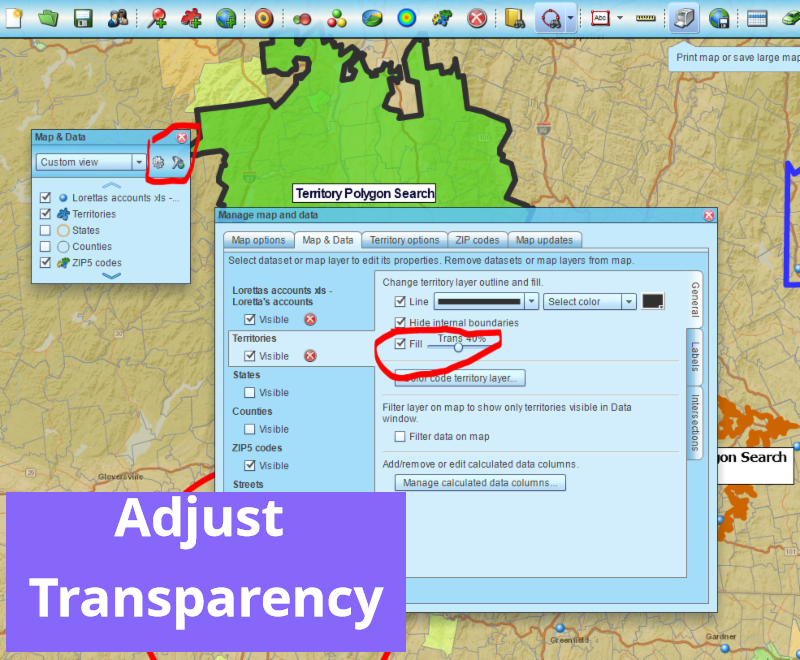 Let us Build Your Map for You!
While we focus our development team on making MapBusinessOnline the easiest and most advanced business mapping tool available, we also recognize that some companies with complex sales territories, haven't got the staff to learn, create and maintain their business maps. More and more enterprises are turning their map work over to MBO Business Map for Hire to build territories or map analysis supporting sales, marketing or strategic planning.
Let us review your business map requirement and we'll estimate the project scope which could include supplemental data, test cases, and map generation. Lead times and costs are reasonable. Join the manufacturing, retail, and sales organizations that trust their map requirements to MBO Business Map for Hire. References are available upon request, under a mutual NDA. Contact us!
MBO Feature of the Month - Export Query Results
Business mapping software as a visualization tool makes it possible for business users to import location data and append it with demographic data. Once the map visualization has been created, a business map user can create queries, filters and geo searches that generate new data results. Those data results are easily exported from the MapBusinessOnline Data Window view.
All query results are saved to the Data Window. All filter and query results are displayed in the Data Window. These results are exportable - just click the right-most button on the Data Window toolbar. The data will be exported in CSV file format, easily opened from within Excel or other database programs.
Export filtered or query results of your own imported data
Export included Demographic data
Export MapBusinessOnline business listings
Export lists of ZIP Codes, Counties or Census Tracts
Export generated map images in PNG, JPEG, or PDF file formats