MapBusinessOnline newsletter – October 2019
MapBusinessOnline Pro - Don't Miss it!
MapBusinessOnline Pro - a selection of advanced geospatial tools designed to enhance your business analysis:
Read more about MapBusinessOnline Pro map-based market analysis in this week's blog and in future posts.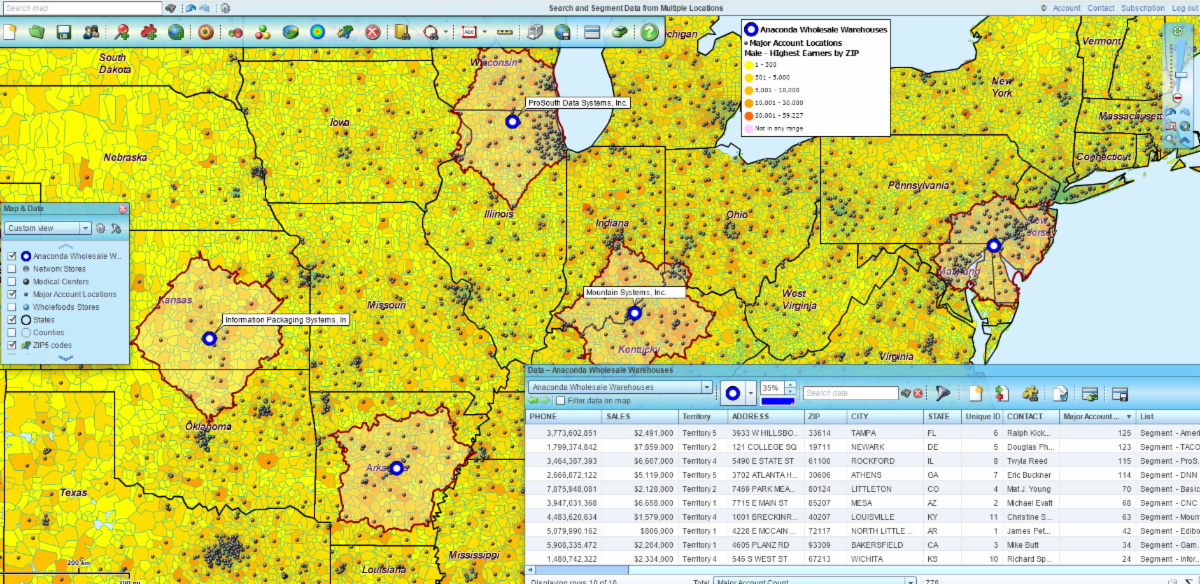 Search multiple drive time polygons simultaneously
MapBusinessOnline Pro Webinar
Join Our MapBusinessOnline Pro Webinar – Nov. 7, 2019 at 11:00 AM.
This introductory to MapBusinessOnline Pro webinar will review the marketing analysis capabilities of the tool. We'll go into some specific operations using a few of the many tools within the Market Analysis Tab.
Here's the link to sign up for the Webinar.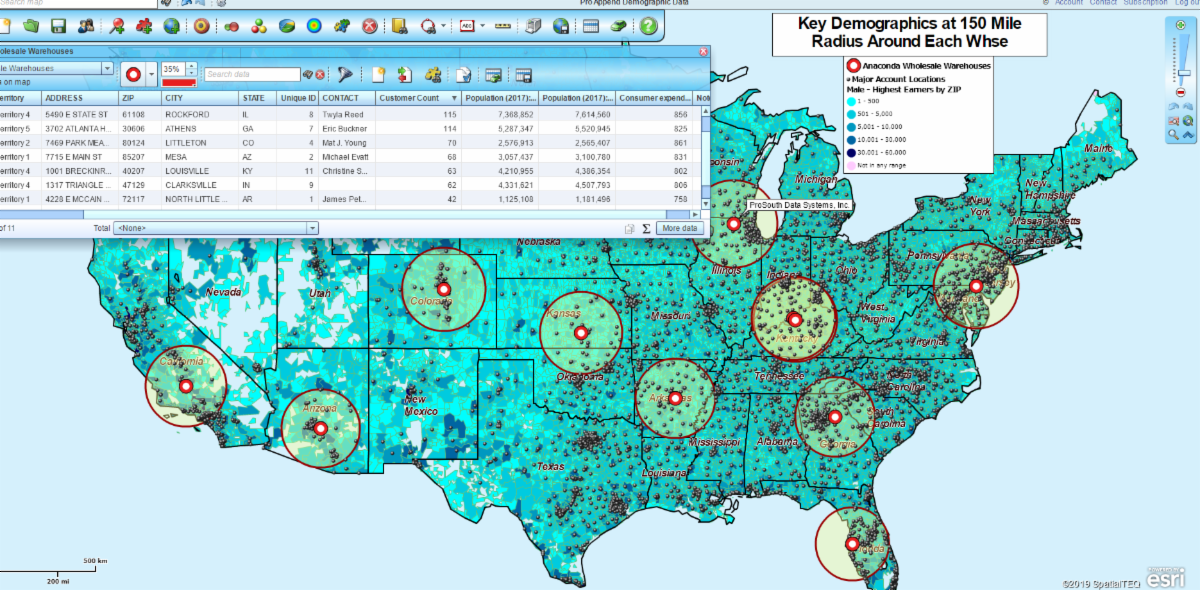 MapBusinessOnline Tips & Tricks
Subscription Allowances - Remember you can always check your subscription usage statistics under Account – Subscription. These links will display your account status regarding Business Listing Credits, Route Credits, Share Map Allowances, and other tracked services.
Edit a Marketing List – A marketing list is the result of a spatial or filter query of your imported data, ZIP codes or other map layer inquiries. These results are displayed in the data window. You can edit marketing lists in multiple ways:
Hover your cursor over the left-hand Column and click the Edit Pencil to adjust position or edit data records
Cursor select any row, hold down control to select more than one row, and then choose from the Data Window toolbar options to create new marketing lists, edit lists, or create territories
The Data Window's Marketing List column headers can also be edited. Hover your cursor over the associated data layer in Map and Data and click the Edit Gear. Choose Customize Dataset. In Customize you'll find several options for editing data headers
Use the More Data button in the lower right of the Data Window to add or remove data columns to your Data Window analysis
Projection Mirage - A customer contacted us this week because her multiple circles at 200 miles diameters looked to be different sizes at different places on the map. This apparent incorrect sizing is actually the result of the Mercator map projection used by most web maps. Objects located further south on the map will appear smaller than more northern map objects. Pixel sizes vary in the Mercator projection.This is the result of converting Earth's actual spherical to a flat map projection.