MapBusinessOnline for ACT!
to Map and Route Your Customer Records from ACT! – Take a FREE 1-month Trial
Three Reasons for Using MapBusinessOnline with ACT!
Improve sales planning through customer maps & optimized routing
Access comprehensive sales territory mapping tools
Conduct location-based market analysis on your business system
Business Mapping With ACT! Data
Whether your business provides a product or service, ACT! is one of the most effective tools on the market for helping companies manage a large range of important data. For companies that want to get more out of their ACT! software, consider creating a powerful MapBusinessOnline and ACT! integrated solution that will make it easy for you to visualize your business data on a color-coded map, geographically segment your data for sales planning purposes and develop efficient sales routes for your road warriors. MapBusinessOnline takes the location awareness of your business data to another level and enhances your overall business intelligence and operational efficiencies.
When you train your sales staff on how to create maps using ACT!, it will add value to your organization in the form of more optimized routing and planning — as well as efficient marketing and sales planning which can lead to better productivity and profitability.
Enhance Your Business Intelligence
Many companies collect large amounts of customer data, but find it challenging to make better use of the data they receive. Your ACT! data provides valuable insights on your customers, including contact information, and other custom field data you choose to track. When you import this data from ACT! into MapBusinessOnline software, you can segment customers by locations, interests and personal preferences for more targeted marketing campaigns.
Easily Import Your ACT! Data into MapBusinessOnline.com
Whether you're a new customer or have been using ACT! for years, it's easy to combine business mapping software with ACT! Depending on the size of your business, you may find it's necessary to run imports of your contacts multiple times a week or just a few times a year. Regardless of the frequency, the process is simple: export ACT! data in Excel format and then feed it into MapBusinessOnline for campaign work or sales planning. The experienced support team at MapBusinessOnline will be happy to provide any assistance you may need.
How Can We Help Your Sales Team?
MapBusinessOnline will breathe new life into your ACT! data. MapBusinessOnline provides your sales team with geographic views of their contacts for route generation and sales planning. Select lists of customers based on planned sales trips or build sales trips based on customer visit patterns. Add or subtract stops from easily generated optimized routes.
You can choose to plot ten or thousands of locations simultaneously, while also viewing your contacts against a location map to uncover trends, patterns potential threats and opportunities. You can then use the data to construct comprehensive sales territories more efficiently.
Mapping the data helps you determine if your current business processes actually support your marketing and sales strategies. Here are just a few of the ways our mapping solution can empower your sales team and overall organization:
Plan sales visits and optimize driving route efficiencies.
Create and manage sales territories by ZIP code, state, county or other districts.
Display and query ACT! contacts in MapBusinessOnline.
Segment customer lists by geographic area of interest or other elements of imported data.
Conduct marketing analysis by areas, drive time polygons and concentric circles.
Create a demographic analysis of territories or target areas.
Color-code your ACT! account data points to emphasize sales volumes, product sales or coverage areas.
Employ color-coded administrative districts to reflect sales volumes, product sales and other values.
Export data to use in 3rd party apps.
These are just some of the ways you can use the MapBusinessOnline for ACT! solution to help you reach or exceed your sales goals — all at no risk.
Try Our Risk-Free, 1-month Trial
When you partner with MapBusinessOnline.com, you'll benefit from our more than two decades of experience. We'll become an extension of your business intelligence efforts as we rely on the leading GIS experts to compile map data and ensure maximum reliability. Our user-friendly software is easy to use, and we provide excellent technical support.
Take advantage of our risk-free, 1-month trial offer today! Discover the advantages of business mapping with ACT! data.
See MapBusinessOnline in Action
Request a demo
Learn How Our Customers are Succeeding with MapBusinessOnline
"I wanted to thank my customer service rep Jason for always going above and beyond every time I call for answers...AND THIS IS WHILE I AM USING A TRIAL VERSION!!! With this kind of service, why would you ever use another software company?"
David imports his USA-wide network of restaurant service suppliers and uses the map to visualize his contacts for instant access.
"Every time I use MapBusinessOnline…and I always get what I need."
David Ziviello
Sales
RositoBisani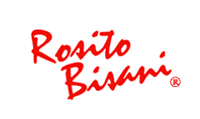 MVP Sports Clubs is a sports and health facility management and development company with operations in Central Florida and West Michigan. MVP uses MapBusinessOnline to construct demographic map profiles of a radius surrounding each of their many sports clubs. Such market analysis helps MBO users develop a better understanding of their business which makes strategic planning more effective.
"MBO users develop a better understanding of their business which makes strategic planning more effective."
Mark Hope
Business Manager
MVP Sports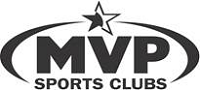 One of many international companies left hanging by Microsoft's cancelation of MapPoint and turning to MapBusinessOnline for a MapPoint replacement. Multiple departments across the enterprise utilize business mapping for a variety of applications including claims management analysis, insurance related operational planning, and market analysis. An extremely detailed procurement and security review lead to a contract for MapBusinessOnline services. Corporate accounts use MBO for sales territory mapping, collaborative Team editing, and communicating with maps.
Top Ten Property & Casualty Insurer
Popular MapBusinessOnline features