Map Business Online – Your Badger Alternative
Extend Mapping beyond Sales Force Management
and Upgrade to More Versatile Sales Mapping Solution – Take a FREE 1-month trial
Territory mapping has many potential benefits. As more businesses realize the importance of mapping business data in a geographic format, the software industry has filled with programs that claim to deliver insights about customers and sales.
The right territory mapping software for you will depend on several different factors. Recently, Badger has emerged as a popular sales planning platform. Let's take a look at how it stacks up against Map Business Online.
Functionality
Badger designed its namesake software primarily as a sales mapping tool. It includes useful features for mapping out leads, tracking individual performance, optimizing routes and more. With Badger, you can import CRM data and plot it visually on a map of your sales territories, identifying leads and opportunities in the process.
Map Business Online offers all of the above functionality, plus additional features that add significant strategic value to a basic sales planning tool like Badger. With Map Business Online, you have more flexibility to create custom maps and sales territories based on your particular business criteria. It also allows you to access insights about the overall state of your business, making it more effective at big-picture, strategic planning. For example, Map Business Online includes tools that can assist with site selection for a new location, as well as the ability to create heat maps and other advanced data visualizations.
If you need a mapping software that focuses exclusively on sales support, the simpler Badger may be the choice for you. However, if you want to do more with your data, Map Business Online is ultimately a more flexible platform.
Demographic Data
One unique feature of Map Business Online not available in Badger — and one of the reasons why MBO is one of the best mapping software platforms for businesses — is its seamless incorporation of current Census demographic data. Map Business Online makes it easy to access information about who your customers are, where they live and how they shop. Your subscription includes full access to information from U.S., UK or Canadian census records, and it allows you to drill down to specific ZIP/postal codes and learn more about factors such as population, age, average household income and more. Demographic projection datasets are included too.
Pricing and Support
Map Business Online offers multiple subscription options — Standard, Pro and Team plans. Map Business Online offers flexible large user enterprise plans that accommodate various business models. Badger's price structure offers individual, business and enterprise plans.
Pricing for the full featured Map Business Online starts at $500.00 per year ($350 per year for ontime renewal) for a single user. Badger offers a slimmed down version of its individual user package for $9/month or about $108 per year. All Map Business Online customers receive access to world-class, one-on-one technical support.
Both Badger and Map Business Online offer no-obligation free trials. Try out both, and you'll agree that Map Business Online is not just the better value, but it's also the best business mapping software platform available today.
See Map Business Online in Action
Request a demo
Learn How Our Customers are Succeeding with Map Business Online
"I had an excellent experience with Map Business Online because my company works in the agriculture industry and makes maps showing where our fields are and these maps need to be viewed and shared in a database. Your product seemed to fit our needs. Overall good support, ease of use, and quality of maps created!"
Seneca Foods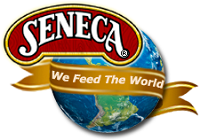 "I just might possibly be in love with this service! This is the perfect program for my business."
Deborah Sterns

"Map Business Online has played a major role in helping us to expand. It has helped us successfully map out our territories so that we know where we are and where we can be. With a clear picture of where we are, it has helped make it easier to locate available territory for our new Franchisees. Map Business Online has even helped us keep our guarantee and carry out its promise for a five mile protection radius for each Franchisee. Map Business Online has not only given us a map of where we are now, but it has also given us a map for our future."
Sine Schirmer
Franchise Support Department Head
The Tutoring Center Franchise Corp
Popular Map Business Online features