MapBusinessOnline – Your Badger Alternative
Extend Mapping beyond Sales Force Management
and Upgrade to More Versatile Sales Mapping Solution – Take a FREE 1-month trial
Territory mapping has many potential benefits. As more businesses realize the importance of mapping business data in a geographic format, the software industry has filled with programs that claim to deliver insights about customers and sales.
The right territory mapping software for you will depend on several different factors. Recently, Badger has emerged as a popular sales planning platform. Let's take a look at how it stacks up against MapBusinessOnline.
Functionality
Badger designed its namesake software primarily as a sales mapping tool. It includes useful features for mapping out leads, tracking individual performance, optimizing routes and more. With Badger, you can import CRM data and plot it visually on a map of your sales territories, identifying leads and opportunities in the process.
MapBusinessOnline offers all of the above functionality, plus additional features that add significant strategic value to a basic sales planning tool like Badger. With MapBusinessOnline, you have more flexibility to create custom maps and sales territories based on your particular business criteria. It also allows you to access insights about the overall state of your business, making it more effective at big-picture, strategic planning. For example, MapBusinessOnline includes tools that can assist with site selection for a new location, as well as the ability to create heat maps and other advanced data visualizations.
If you need a mapping software that focuses exclusively on sales support, the simpler Badger may be the choice for you. However, if you want to do more with your data, MapBusinessOnline is ultimately a more flexible platform.
Demographic Data
One unique feature of MapBusinessOnline not available in Badger — and one of the reasons why MBO is one of the best mapping software platforms for businesses — is its seamless incorporation of current Census demographic data. MapBusinessOnline makes it easy to access information about who your customers are, where they live and how they shop. Your subscription includes full access to information from U.S., UK or Canadian census records, and it allows you to drill down to specific ZIP/postal codes and learn more about factors such as population, age, average household income and more. Demographic projection datasets are included too.
Pricing and Support
MapBusinessOnline offers multiple subscription options — Standard, Pro and Team plans. MapBusinessOnline offers flexible large user enterprise plans that accommodate various business models. Badger's price structure offers individual, business and enterprise plans.
Pricing for the full featured MapBusinessOnline starts at $500.00 per year ($350 per year for ontime renewal) for a single user. Badger offers a slimmed down version of its individual user package for $9/month or about $108 per year. All Map Business Online customers receive access to world-class, one-on-one technical support.
Both Badger and MapBusinessOnline offer no-obligation free trials. Try out both, and you'll agree that MapBusinessOnline is not just the better value, but it's also the best business mapping software platform available today.
See MapBusinessOnline in Action
Request a demo
Learn How Our Customers are Succeeding with MapBusinessOnline

"In a large company, with many layers of sales teams, sales management, territories, operations teams and distribution, it is vital to have a solution to quickly and easily display country and regional maps. I have tried multiple other mapping solutions in the past only to be frustrated by their limitations or by their complexity. MapBusinessOnline perfectly fits my need. MBO has the versatility to allow me to build somewhat complicated maps but also allows me to knock out the quick, one-off request. MBO continues to add features and I am excited to see what new features come out next."
Dave Perek
Sr Business Analyst
Schneider Electric

This leading national footwear brand manufacturer uses MapBusinessOnline to conduct retail coverage assessments nationwide. They loved MBO's ability to provide both street level detail and USA wide high level views of points-of-sale. Importing location enabled address databases for symbolization and color shading is easy. New and planned stores can be added to the map market analysis as products are launched and mature.
"Importing location enabled address databases for symbolization and color shading is easy."
Todd Eichelberger
Sales Director
Adidas

MVP Sports Clubs is a sports and health facility management and development company with opera¬tions in Central Florida and West Michigan. MVP uses MapBusinessOnline to construct demographic map profiles of a radius surrounding each of their many sports clubs. Such market analysis helps MBO users develop a better understanding of their business which makes strategic planning more effective.
"MBO users develop a better understanding of their business which makes strategic planning more effective."
Mark Hope
Business Manager
MVP Sports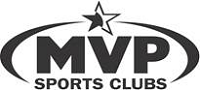 Popular MapBusinessOnline features