Benefits of Browser-Based Mapping
to Map Your Business with One-of-the-Best Cloud Mapping Product Today! – Take a FREE 1-month trial
Cloud-based — also known as browser-based — software is fast emerging as the preferred platform for enterprise applications. With browser-based software, program data and files are stored on a server's secure Cloud hosted web service rather than on a user's computer. This has a number of advantages, both for enterprise applications in general and mapping software in particular. These include:
Convenience: Online mapping software is accessible from any computer and some mobile devices. This puts mapping data and other critical business intelligence right at your fingertips, so long as you have access to an internet connection. Sales agents on the road can use browser-based mapping software to access leads in real-time, no matter where they are. Software updates occur at off hours. There's no need for clunky, time consuming software updates.
Collaboration: Online map software is ideal for collaboration, particularly in large organizations with locations spread out across a wide geographic area. Standalone software requires information to be shared using email or physical media, which increases the risk of redundancy and privacy breaches, and it can lead to a user accidentally working with outdated data or file versions. With a browser-based mapping program, all users have immediate access to the most current data and can share customized maps easily.
Scalability: Cloud-based mapping software like MapBusinessOnline is designed to grow with your business. Deployment over the cloud allows businesses to implement bring your own device (BYOD) policies, which saves the expense of purchasing new hardware and allows employees the freedom to work on the platform they know best. MapBusinessOnline is compatible with both Mac and PC products. Adding new users is easy, too, as no complicated and time-consuming software installation is required.
Customizability: With online mapping software, making global changes to the application's setup is simple. From the outset, a MapBusinessOnline representative will work with you to determine the best combination of services for your needs and configure your system accordingly.
Ease-of-use: Browser-based software is updated automatically, which eliminates the tedious process of installing new versions or security patches when they are released. Cloud-based applications are also easier for help desks to troubleshoot and train new staff on, as they ensure all users are working on the same platform. This is especially useful for mapping programs, which can involve a steeper learning curve than other enterprise applications.
What about Privacy?
The biggest concern about moving from offline to online mapping software is that of privacy. While there is always a risk of a security breach in both desktop and Cloud platforms, web-based programs are typically safer as there is less risk of user error. Your data security is MapBusinessOnline's number one priority. MapBusinessOnline employs industry-standard encryption and security protocols to keep your critical data protected online at all times.
For more information about moving to an online mapping platform, or about the benefits of cloud-based services in general, contact MapBusinessOnline today. To see the program in action, sign up for a risk-free one-month trial.
Learn How Our Customers are Succeeding with MapBusinessOnline
"Very satisfied and happy with the program! Our organization was a little nervous when we found out we had to replace MapPoint. Once we came across MapBusinessOnline, we knew we had found the program for us. Not only are there many features for the map creators, there are also a lot of usable features for the individuals that receive the view-only shared maps. This is a great program and with the way our organization is changing, I have no concern about recommending it to other internal departments."
Business Manager
I-Car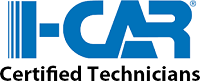 "In a large company, with many layers of sales teams, sales management, territories, operations teams and distribution, it is vital to have a solution to quickly and easily display country and regional maps. I have tried multiple other mapping solutions in the past only to be frustrated by their limitations or by their complexity. MapBusinessOnline perfectly fits my need. MBO has the versatility to allow me to build somewhat complicated maps but also allows me to knock out the quick, one-off request. MBO continues to add features and I am excited to see what new features come out next."
Dave Perek
Sr Business Analyst
Schneider Electric

This leading North American reseller of hardware and software supports millions of businesses worldwide. We get regular calls from SHI representatives who need to offer a MapPoint replacement or to simply provide business mapping software for a corporate or government account. SHI customers include users of annual subscriptions for the USA and Canada as well as collaborative Team Editing subscriptions for corporate accounts.
Software House International (SHI)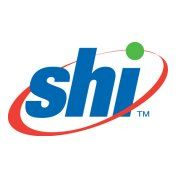 Popular MapBusinessOnline features