The Best Business Mapping Software Alternative
to Build Business Maps and Perform Market Analysis – Take a FREE 1-month Trial
Businesses in many industries rely on mapping software to gather intelligence, make strategic decisions and optimize their workflows. However, some of the most popular mapping software programs are expensive, outdated, or limited in their scope — significant drawbacks for smaller operations relying on them for an advantage against more established competitors.
MapBusinessOnline is different. Our easy to use business mapping software is one of the most advanced on the market today. It's also highly affordable. The perfect sales territory mapping solution for industrial sales organizations seeking to drive accountability while focusing on selling. Use it as an alternative to:
MapPoint
Google Maps Engine
Mapitude
BatchGeo
Badger Mapping
MapBusinessOnline contains all the tools you need to run a smarter business in a streamlined, easy-to-use package. Keep reading to learn why it's the better option for your organization.
What Can You Do with MapBusinessOnline?
MapBusinessOnline lets you import, plot and analyze location-based customer data. With customer addresses plotted, you can:
Design and manage sales territories that optimize your team's productivity
Discover who — and where — your competitors are – and where they are not
Target specific areas, businesses, and people with unique marketing campaigns
Access the included census data to create informative and compelling demographic maps
Identify, symbolize and color code the locations of critical resources
Create optimized multi-stop vehicle routes
And more! MapBusinessOnline is an online business mapping tool that provides large and small businesses with the ability to visualize their address enabled business data against accurate maps of the US, Canada and the UK. It offers advanced territory mapping driving accountability, efficiency and even team collaboration into your work environment.
Why It's a Better Option
Compare MapBusinessOnline to the alternatives, and it's easy to see why it has become the preferred business map solution for a growing number of large industrial enterprises, service enterprises, and small businesses:
MapPoint: Unlike MapPoint, MapBusinessOnline uses only the most current Census data, street level data, and is fully supported on all Windows and Mac devices. It's also cloud-based, making it more convenient for on-the-go marketing managers. No clunky reinstalls.
Google Maps Engine: Google terminated support for its Maps Engine platform in January 2016, leaving many businesses in search of a replacement. Unlike Google, MapBusinessOnline's sole focus is business mapping software and customer support will always be a priority for MBO.
Mapitude: Many Mapitude users complain about the software's steep learning curve. MapBusinessOnline is a simple, streamlined alternative that's far more intuitive. Online help and team user management support are available when needed. Don't build your maps from scratch, just start mapping with MapBusinessOnline.
BatchGeo: MapBusinessOnline contains more advanced tools for working with data than BatchGeo. It's also more affordable, with a variety of subscription options that allow you to choose the best level of service for your organization.
Badger Mapping: Badger is good at luring you in, but not so good at mapping. Access truly advanced territory mapping tools available in MapBusinessOnline. Create hierarchical territory maps that reflect your business' selling structure.
Ready to see for yourself why MapBusinessOnline is the best alternative business mapping software on the market? Sign up for your free one-month trial today.
Learn How Our Customers are Succeeding with MapBusinessOnline
"Truly the easiest business mapping application I have ever used."
Chad Seaverns
National Sales Manager
www.nfdnetwork.com
"We recently switched to Map Business Online at our company. Not only is MBO returning us better results than our old software, but it came with a 3500% decrease in yearly licensing fees! We couldn't be happier with the switch. Excellent ease of use. I was able to just open up the program and go. It's very user friendly. I did get stuck with one feature, and reached out to customer service for help. I didn't really expect to get anything in return, but they emailed me back within the hour, and I was only a trial member! Very pleased."
Business Manager
Storecrafter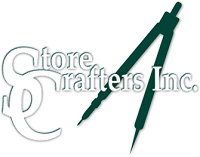 "I have had the pleasure of using MapBusinessOnline for the past 5 years and it is an excellent and affordable tool for my clients. I am a franchise consultant, and many of my clients are just starting to get into franchising. The first main question many of them have is they don't know the demographics around their current location, so they don't know how to create territories for their franchisees. I am able to easily utilize MapBusinessOnline to draw a prototype territory around their existing location, do a deep dive into the many different demographics that MapBusinessOnline offers, and help the client determine the basics of their new territories, including mileage, population, household count, purchasing habits and age distributions. This tool has been so helpful that many of our clients obtain their own accounts as they begin to sell franchises and grow their business. Thank you, MapBusinessOnline, for providing such a helpful tool that is affordable and easy to use!"
Colette Bell
Director of Business Development
SMB Franchise Advisors
Popular MapBusinessOnline features