Access to over 16.7 million business contact records
Compile critical business data, and executive details from one of the USA's top business data providers. You'll find competitive rates and the ability to search for all types of businesses in a variety of ways using MapBusinessOnline.
Process thorough B2B market analysis – explore businesses by name, employee count & sales history
Support site selection investigation, expansion planning, and competitor analysis through accurate map placement of business listings' locations against business and demographic maps
Conduct easy geographic searches to save time and money with geographic Lead Generation! Purchase business data to generate mailing lists, prospect call lists, leads for marketing and sales campaigns
Currently available for the USA Only.
Business Listings for Analysis and Marketing
Easily and Affordably Explore B2B Market Potential through MapBusinessOnline search options. Carefully plan your next business expansion by selecting business listings using these MBO search categories:
Enhance Your CRM system with additional contact and business data. Develop prospect lists, by area of interest, for traveling sales cancelation fill-ins. Great for sales planning
Investigate the Competition while developing new business opportunities. Develop a thorough understanding of who you're competing against. Secure all the competitive information you can find. Add competitor operation centers to detailed competitor maps using MBO demographic analysis
Build Comprehensive Sales Contact Lists for prospecting and cold calling. Tie prospecting campaigns to territory goals and objectives. Monitor results using shared business maps
Drive down sales expenses by searching targeted marketing areas and then purchase only those business records that meet your specific criteria within specific areas of interest
Expose New Market Potential by NAIC Code, SIC Code. Industry category data, sales figures and employee data are now available through MapBusinessOnline to support full market analysis. Define your sweet-spot for business prospecting. Gather marketing data based on MBO search categories
Support New Franchisees by offering targeted prospect lists that jump-start their investment in your suggested franchise territory. Share franchise maps with prospective clients that contain pre-seeded contact lists supporting future growth
Compile Marketing Lists for targeted email, outbound calling, or direct mail campaigns.
What is a Business Listing?
Business listings are data records of critical information compiled by industry experts for all businesses listed across the USA. These records include address, sales estimates, industry classification codes, and in some cases website and contact information. Business listings are used to provide marketing, planning, and sales departments with untapped new customer opportunities or informational background on new areas of business interest.

Red circle note displays Business List Search icon
Try it for FREE! Each MapBusinessOnline subscription level includes access to sample business listings at no charge.
Use MapBusinessOnline to search for business listings. Each MBO credit equals one business listing record. Find business listing search functions on the Master Toolbar or associated with Radius and Polygon object menus. Protect your marketing investment - search business listings by:
Business name – "All businesses with the name Pepsi"
Industry type – Look up businesses by SIC or NAICS industry codes
Radius or polygon geography
Map layer category – ZIP code, State, or City Limit
The number of employees per business
The annual sales volumes of businesses
The locations of specific business facilities
Purchase more Business List Search Credits on subscription page at affordable price.
See MapBusinessOnline in Action
Request a demo
Learn How Our Customers are Succeeding with MapBusinessOnline
Billy Taylor of Stop Hunger Now, one the world's great nonprofit organizations said:
"Thanks for the great product, I use it all the time in our non-profit."
Billy and his team use MBO to create regional lists from their organizational data. MBO is a great data segmentation tool supporting market analysis. Users can segment data geographically and append a variety of data layers to exported results.
Billy Taylor
Director
Stop Hunger Now


"I have been using MapBusinessOnline for about 8 months and couldn't be happier with the services it provides. I have employees and myself who map around 250 routes monthly for our sales team. The interface is easy-to-use and the abilities are exactly what I need. My sales team finds the maps and step by step routes easy to follow and accurate. My store lists change every quarter and the uploading system allows me to quickly upload a new list and categorize the account by priority using colors and shapes. I have also used the heat mapping capabilities and found those easy to customize and quick to use. As with any advanced software, this does take a week or two to learn the more complex features, but it is well worth the time invested. This is the software I would have designed if I was to create one myself. Great job!!!"
Bill Hanavan
Director of Operations
Strategic Retail Solutions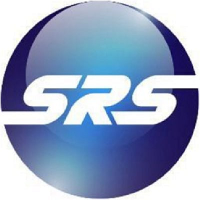 "I wanted to thank my customer service rep Jason for always going above and beyond every time I call for answers...AND THIS IS WHILE I AM USING A TRIAL VERSION!!! With this kind of service, why would you ever use another software company?"
David imports his USA-wide network of restaurant service suppliers and uses the map to visualize his contacts for instant access.
"Every time I use MapBusinessOnline…and I always get what I need."
David Ziviello
Sales
RositoBisani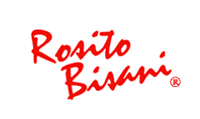 Popular MapBusinessOnline features