Business Location Mapping Software
to Plot Your Business Locations on a Map Today! – Take a FREE 1-month Trial
Are you familiar with a concept known as "location awareness?" Simply put, location awareness is the process of understanding and visualizing the customer, sales, prospect and resource locations around your business. The greater your location awareness, the more likely you'll be able to better serve your customer base, identify opportunities that can lead to increased sales, and even detect competitive threats that could take a bite out of your market share within a specific territory.
By mapping business locations with the help of MapBusinessOnline (MBO) software, you can increase your location awareness in any territory or region. Our user-friendly software allows you quickly and easily plot datasets on a map so you can visualize all relevant business locations. With our business location mapping software, you can:
Create territories based on zip code, state, county or other geographies
Symbolize and color-code all relevant business location data in a number of different ways
Optimize sales routing by targeting key customer and prospect locations within a territory, while also improving sales and delivery productivity
Perform drive-time analysis to determine proximity of customers and prospects to your business location (valuable when operating a retail store or other establishment that relies on heavy customer traffic)
Determine ideal locations for maximizing your business expansion plans
Utilize heat map views to accentuate sales hot spots
Optimize strategic business planning by identifying locations that are providing the best (and worst) sales results
Identify underperforming areas, as well as competitor strongholds
Easily Import Customer and Prospect Databases
Mapping business locations is easy with our software solution! You can "location enable" your customer spreadsheets by adding address columns to your database (if you don't have them already). You can then quickly and easily import your customer prospect databases. Our business location mapping software allows you to import and display up to 250,000 records in a matter of minutes! MBO features the easiest user interface to make the process as smooth and seamless as possible — even if you've never used business location mapping software before.
Conduct Market and Competitive Analyses
Use our business location mapping software to perform a market analysis. This could be as simple as visualizing your prospects against a map to determine the prospect density within a given area. It could also be much more complex, such as first defining a geographic area by zip code and then adding other customer demographic information. You can also conduct a competitor analysis to determine competitor locations and compare them to your own business locations.
Share Business Location Information with Your Constituents
Mapping business locations with our software solution also enables you to develop information that can enhance your collaborative decision-making processes. Our interactive maps can be shared as image files or URL links. They can also be embedded in PowerPoint presentations or printed out as large, color-coded wall maps.
Contact Us for a Free Software Trial
Discover how our easy-to-use software can increase your location awareness. Visit our Web site to receive a no-risk, 1-month trial today. No credit card is required!
See MapBusinessOnline in Action
Request a demo
Learn How Our Customers are Succeeding with MapBusinessOnline
This leading national footwear brand manufacturer uses MapBusinessOnline to conduct retail coverage assessments nationwide. They loved MBO's ability to provide both street level detail and USA wide high level views of points-of-sale. Importing location enabled address databases for symbolization and color shading is easy. New and planned stores can be added to the map market analysis as products are launched and mature.
"Importing location enabled address databases for symbolization and color shading is easy."
Todd Eichelberger
Sales Director
Adidas

"Very satisfied and happy with the program! Our organization was a little nervous when we found out we had to replace MapPoint. Once we came across MapBusinessOnline, we knew we had found the program for us. Not only are there many features for the map creators, there are also a lot of usable features for the individuals that receive the view-only shared maps. This is a great program and with the way our organization is changing, I have no concern about recommending it to other internal departments."
Business Manager
I-Car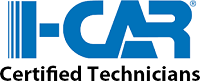 "I use it daily to visualize customers and sales territories, and to plan sales trips. It's so intuitive."
Jeanne Gazlay
Life Brokerage sales Director
Mutual of Omaha
Popular MapBusinessOnline features