How Beverage Bottling Companies Can Take Advantage of Business Mapping
to Visualize Your Current Operations, Balance Sales Territories, Optimize Routes & Make Strategic Decisions! – Take a FREE 1-month Trial
Business Mapping for Beverage Bottling
Bottling companies are part of a diverse global supply chain bringing beverages from wholesalers to retailers and consumers around the world. Doing so effectively requires a thorough understanding of your market, as well as the broader geographic and demographic conditions in which your business operates.
It's for this reason that an increasing number of bottling companies are turning to business mapping software such as MapBusinessOnline to refine their operations and capitalize on new opportunities. Here are three of the many ways our customer software mapping platform can help you.
ZIP Code Mapping
The ZIP code map layer is a highly useful analytic tool for bottling companies and related businesses. Many of our customers use ZIP code maps to drill down on area demographics, define sales territories and make long-term strategic decisions about marketing and expansion planning.
MapBusinessOnline allows you to overlay your current and historical sales data with ZIP code-based demographic data. This shows you which markets you're underperforming in and which are exceeding expectations. From there, you can dedicate more resources or make staffing changes that will increase your odds of success.
ZIP code map plotting is also useful for site selection when expanding your business. With it, you can plot the location of grocery stores, restaurants and other potential customers on a map, and identify optimal sites for adding a new bottling or distribution facility.
Route Mapping
Route planning is another critically important aspect of running a profitable bottling operation. Your customers rely on you to get deliveries to them on time and as promised. From your end, you must be able to meet these expectations while keeping your overhead costs in check.
MapBusinessOnline's most recent update expands our software's route planning capabilities. Now, bottlers can use our customer mapping software to find the most efficient way to schedule their deliveries, reducing fuel costs and wear on their fleet while continuing to meet the demands of their customers.
Industry Outlook
The bottling industry is a crucial link between beverage manufacturers and customers. Your ability to deliver on your promises while running a lean, profitable business requires excellent communication and increasingly advanced management tools. Despite this, the bottling industry has been slow to modernize. For example, it was not until 2012 that the Coca-Cola Company began using transportation management software in all its inbound carriers.
The good news for smaller bottlers is that technology effectively levels the playing field with their larger competitors. Taking full advantage of affordable, intuitive tools such as MapBusinessOnline can streamline your operations and improve the overall sustainability of your business.
Sign Up for MapBusinessOnline Today
We've designed MapBusinessOnline to be scalable for use by bottling operations of any size. Use it to create detailed factory location maps, optimized routes and more. As a cloud-based platform, it facilitates seamless collaboration and remote data sharing between individual users.
Keep browsing our website and blog to learn more about our product's features and subscription options. To try it for yourself, sign up for a free 1-month trial.
Learn How Our Customers are Succeeding with MapBusinessOnline
"We've tried the REST now we are using the BEST. After searching and trying other mapping programs for our delivery operations team and finding that we just couldn't get all the features that we required, we finally found MapBusinessOnline. Not only did it have all the features we needed including Longitude/Latitude and optimizing delivery routes, but it provided us tons of other bells and whistles. MBO proved to be a superb tool for our operations team to create routes and territories with the click of a few buttons while also allowing our reporting team to make beautiful maps that help our executive team visualize the story the data was telling. We are using this for the 2nd year in a row and will be renewing when it is time again. We pride ourselves at offering cutting edge applications to our millions of readers and subscribers worldwide and love that MBO helps us stay ahead of the technology curve by continuing to update their product and features. The release of MBO for the Desktop was a great addition and only helps make using the product even easier. To the staff at MBO — Keep up the great work!"
Dow Jones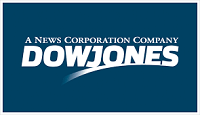 DPS is the leading provider of timely, relevant and motivational promotional materials for automotive dealerships. Their business strategies drive customer loyalty and sales revenues. Their sales manager uses MBO to create and manage sales territories and describes MBO this way,
"The product is phenomenal and the support even better."
Dealer Product Services (DPS)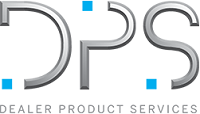 This leading national footwear brand manufacturer uses MapBusinessOnline to conduct retail coverage assessments nationwide. They loved MBO's ability to provide both street level detail and USA wide high level views of points-of-sale. Importing location enabled address databases for symbolization and color shading is easy. New and planned stores can be added to the map market analysis as products are launched and mature.
"Importing location enabled address databases for symbolization and color shading is easy."
Todd Eichelberger
Sales Director
Adidas