Business Mapping Software for the HVAC Industry
with the Best Mapping Software for the HVAC business Today! – Take a FREE 1-month Trial
Success in the competitive HVAC industry requires a nuanced understanding of your customers and the coverage area where you work. Too often, businesses rely on received wisdom and surface impressions when making marketing and sales decisions. In doing so, they fail to see the hidden demographic and hidden business trends that shape their customers' needs. This results in missed opportunities, a slower path to growth and, ultimately, a less sustainable business.
Just as your technicians rely on advanced tools to install and repair today's modern HVAC equipment, your sales team can benefit from powerful mapping software that helps them work more effectively. Find out why Map Business Online is the business mapping favorite of both industrial and service industries.
Business Mapping and the HVAC Industry
Map Business Online is a cloud-based mapping software designed for businesses of any size, in any industry. For HVAC companies, it can provide:
Sales & Field Technician mapping: Business mapping software gives you the ability to look closely at your customers and visualize information about them in a way that makes sense. Map Business Online allows you to import customer data and create balanced territories based on sales requirements or field service requirements. This helps you identify where your most promising leads are and tailor your sales and marketing activities accordingly. It also directs field service to the most important customers. Ultimately, sales mapping will save your team time and maximize their effectiveness, positioning your business for long-term success.
Schedule optimization: Map Business Online is good for the service side of your business, too. With it, you can plot customer locations on a map and develop more effective schedules for your technicians. Know at a glance where your team is needed, what tools and parts they'll require and what opportunities for profit-generating upsells exist. Map Business Online can help you reduce waste while improving response times and overall effectiveness, leading to satisfied customers and more effective technicians.
Market analysis: Planning on expanding your business into new territories? Want to understand the needs of your current customers better? Map Business Online is a pragmatic tool for growing your business. Use it to gain an informed perspective on different target markets by collating sales and demographic data, mapping where your main competitors are and identifying underserved areas. Growing your business is always a risk, but with Map Business Online, you can make smarter choices that position you for success.
Map Business Online is a versatile tool that integrates seamlessly with Salesforce, Excel and other cloud-based enterprise software. It is fully cloud-based and compatible with both Mac and PC devices. This is especially useful for HVAC contractors as it means up-to-the-minute information is accessible even when your team is out on a service call.
The Affordable Mapping Software for HVAC Companies
HVAC companies of any size can benefit from Map Business Online. Small operations can take advantage of low pricing and flexible subscription options, while franchises and other large businesses can use MBO MapShare functionality to share data and territory maps more effectively between branches and teams.
The best way to see the benefits of Map Business Online in action is by signing up for a free one-month trial today. For more information, keep browsing our website or get in touch with a representative directly.
Learn How Our Customers are Succeeding with Map Business Online

"I have been using MapBusinessOnline for about 8 months and couldn't be happier with the services it provides. I have employees and myself who map around 250 routes monthly for our sales team. The interface is easy-to-use and the abilities are exactly what I need. My sales team finds the maps and step by step routes easy to follow and accurate. My store lists change every quarter and the uploading system allows me to quickly upload a new list and categorize the account by priority using colors and shapes. I have also used the heat mapping capabilities and found those easy to customize and quick to use. As with any advanced software, this does take a week or two to learn the more complex features, but it is well worth the time invested. This is the software I would have designed if I was to create one myself. Great job!!!"
Bill Hanavan
Director of Operations
Strategic Retail Solutions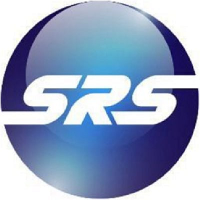 MVP Sports Clubs is a sports and health facility management and development company with opera¬tions in Central Florida and West Michigan. MVP uses Map Business Online to construct demographic map profiles of a radius surrounding each of their many sports clubs. Such market analysis helps MBO users develop a better understanding of their business which makes strategic planning more effective.
"MBO users develop a better understanding of their business which makes strategic planning more effective."
Mark Hope
Business Manager
MVP Sports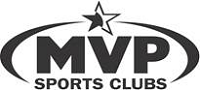 "Very satisfied and happy with the program! Our organization was a little nervous when we found out we had to replace MapPoint. Once we came across Map Business Online, we knew we had found the program for us. Not only are there many features for the map creators, there are also a lot of usable features for the individuals that receive the view-only shared maps. This is a great program and with the way our organization is changing, I have no concern about recommending it to other internal departments."
Business Manager
I-Car