Business Mapping Software for Warehousing and Storage Operations
with the Best Mapping Solution for Warehousing and Storage Operations Today! – Take a FREE 1-month Trial
Whether you're running an independent warehousing service or you're part of a large industrial concern, in warehousing and storage operations, every inch, and every second, counts. Making the best use of your space and your team is essential to running a profitable operation. You likely already rely on powerful software to manage shipments, customer data and other aspects of your business. Online business mapping software such as MapBusinessOnline is another useful tool that can help you run a more effective operation overall.
The benefits of business mapping software to warehouses and distribution centers can be understood best in the context of the larger supply chain. A streamlined supply chain depends on an in-depth knowledge of how to move products and materials quickly from Point A to Point B. With MapBusinessOnline, warehouse and storage facilities can gain similar insights and tailor their services accordingly.
Industrial manufacturing businesses often setup storage facilities that contain raw materials and finished goods. These industrial warehousing services dovetail with transportation systems that feed manufacturing plants what they need, just as they need it; often running 24 hours a day. Business mapping provides a planning platform that can analyze and reanalyze your business system because nothing stays the same for long.
What Can You Do With MapBusinessOnline?
MapBusinessOnline is a powerful tool that can assist warehousing, storage and logistics operations in multiple ways. Use it to:
Visualize nearby suppliers, delivery points, and retail locations to determine the best way to get items where they need to go on time
Drill down on included demographic data or imported transaction data to better understand your internal and external customer needs and expectations
Conduct incisive searches that turn bulk data into visual, actionable intelligence
Use maps to support manufacturing delivery operations – analyze routes, balance inventories, and rotate parts and finished goods to avoid obsolescence
Share metrics and maps to foster collaboration between stakeholders
For warehouses and distribution centers, mapping software such as MapBusinessOnline is a tool for both efficiency and growth. With it, you can reduce cycle times, improve accountability, accommodate changing customer demands, run a leaner, more flexible operation and ultimately gain a competitive edge.
Affordable Mapping Solutions for Warehouses and Storage Centers
MapBusinessOnline is one of the most affordable, easy-to-use business mapping software packages available today. Pricing starts at just $500.00 for a year-long subscription, and packages can be customized to deliver the best combination of features for any business.
MapBusinessOnline is entirely cloud-based, which means it is up-to-date at all times and accessible from any standard web browser – Mac or PC. Thanks to the cloud, your custom maps can be shared and accessed from almost anywhere, a particularly useful benefit for businesses with complex supply chains and internal transportation systems.
MapBusinessOnline's Team Edition
Large supply chains require powerful tools to optimize efficiency. While MapBusinessOnline is scalable to offer value to operations of any size, the software's Team edition is its most advanced iteration, ideal for businesses working across large geographic distances or with multiple stakeholders spread across departments. MBO Team Edition lets cross-department groups share maps for collaborative editing-initiated team problem solving in your business.
The Team edition includes exclusive features such as support for 5 or more users, the ability to save up to 400 custom maps per user, and shared team editing capabilities. Team subscription holders receive access to premium content, multi-site market analyses, API data integration tools and more.
Experience MapBusinessOnline in Action Today
See the benefits of business mapping for warehouses and distribution centers by downloading a free one-month trial of MapBusinessOnline. The platform is highly intuitive and takes just minutes to set up. For more information, contact a representative today.
Learn How Our Customers are Succeeding with MapBusinessOnline
DPS is the leading provider of timely, relevant and motivational promotional materials for automotive dealerships. Their business strategies drive customer loyalty and sales revenues. Their sales manager uses MBO to create and manage sales territories and describes MBO this way,
"The product is phenomenal and the support even better."
Dealer Product Services (DPS)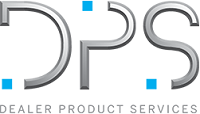 "We use MapBusinessOnline to prepare for sales meetings. The program's territory mapping enables color-coded sales territories by zip-code helping to define sales responsibilities and keeping our focus on selling."
Christie Shedd
Operations Manager
AFTCO Bluewater
"MapBusinessOnline helps me identify our most promising markets and define exactly those contacts I'm going to market to. It's the best product I've found that lets me 'visualize' my data."
Tom Jans
Director of Marketing
Swing Surgeon Golf Management