Business Territory Mapping
to Map Your Territories Today! – Take a FREE 1-month Trial
Your business's operating area likely consists of a series of territories. How well you define and manage these territories will have a major impact on the success of your enterprise. Territory mapping software from MapBusinessOnline is an effective tool for dividing up a large geographic area into manageable territories based on criteria that makes the most sense for your particular business. Use our territory management software to improve sales performance and the overall operating efficiency of your business. Drive accountability into your sales organization with Map BusinessOnlineBusiness Territory Mapping.
The benefits of using our business territory mapping software include:
Easy importation of business location based spreadsheets for thorough analysis of your business territories.
Fast and intuitive tools for creating and managing territories to easily identify opportunities and challenges.
Share sales territories and sales results for enhanced sales rep/manager accountability.
Search key business data by radius, territory or data filter.
Create defined areas of interest or territories by zip code, county or state.
Share information via interactive web-maps.
Print expansive wall maps that display campaign results or resource locations.
Communicate sales team contests and increase motivation by posting sales objectives on a map.
Visualize customer, prospect, sales and resource locations against an accurate map.
Create more productive sales and customer service through optimized territory routing.
Improve business intelligence by applying business mapping analysis for a better understanding of your entire operating area.
Evaluate potential new markets by comparing your business data against demographic data on a map.
Increase Sales Accountability
By making our software a major component of your sales territory design process, you'll increase salesforce accountability. Territory mapping also allows salespeople to visualize their areas of responsibility and develop an effective territory management plan based on their sales objectives. By having a clearly defined geographic territory to manage, each salesperson can be held accountable for all sales results within his or territory — accountability is a key driver of sales results.
Territory Map Software Can Help Identify Opportunities via Enhanced Location Awareness
Location awareness is an important concept that involves understanding and visualizing customer, prospect, sales and resource locations within a given area. By simply applying territory mapping programs you can increase location awareness within a geographic area. You and your sales team can more easily identify areas of opportunity within a territory and more effectively allocate all available resources within that territory. You'll be able to concentrate your efforts on productive activities that yield the best results instead of wasting precious time chasing your tail.
Use Our Territory Mapping Program to Post Sales Objectives and Results
Online territory mapping provides a vehicle for publicly posting sales, objectives and results. All salespeople and management personnel can visualize and measure the progress toward achieving sales goals within each territory. In addition to increasing accountability, this can also serve as an effective motivational tool by tapping into a salesperson's competitive nature.
Territory Mapping Can Eliminate Sales Chaos
The lack of clearly established sales territories can also lead to overlap, which can be frustrating for your salespeople and confusing to your customers. Our software allows you to quickly and easily construct clearly identifiable geographic territories based on criteria such as zip codes or counties. Your sales team will know exactly where they can and cannot go, which prevents salespeople from stepping on each other's toes. If it appears that the territories have not been established equitably, you can easily adjust territory boundaries to promote a sense of fairness among team members.
What Makes Ours the Best Territory Mapping Software Solution?
MapBusinessOnline has been producing effective software solutions for nearly two decades. You'll be amazed at how simple it is to create customized business territories, and no other company pays as much attention to your feature requests. Get the benefit of multiple demographic data options, along with world-class technical support, every step of the way.
Contact Us for a Free Territory Mapping Software Trial
We offer territory mapping software for Mac and PC users. Contact us to today to register for your free 1-Month territory mapping trial. No credit card is required!
See MapBusinessOnline in Action
Request a demo
Learn How Our Customers are Succeeding with MapBusinessOnline
"We use MBO for event planning at cities all across the USA. It's easy and fast. It blows away the other applications we tried."
Kristine Gates
Strategic Accounts Sales Manager
Extend Health

"MapBusinessOnline has made it easy for DriSteem to locate and compare Rep territories. Every single person in our office has a map from MapBusinessOnline at their desk and refers to it daily. We are thankful to be using MapBusinessOnline for developing our business and outside sales representative team!

Thank you MapBusinessOnline!"
Abby Rogers
Marketing Coordinator
DriSteem Corporation

"Very satisfied and happy with the program! Our organization was a little nervous when we found out we had to replace MapPoint. Once we came across MapBusinessOnline, we knew we had found the program for us. Not only are there many features for the map creators, there are also a lot of usable features for the individuals that receive the view-only shared maps. This is a great program and with the way our organization is changing, I have no concern about recommending it to other internal departments."
Business Manager
I-Car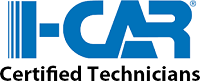 Popular MapBusinessOnline features