The Power of Business Maps
In the era of "big data," the most powerful features of business mapping software are data visualization capabilities. For almost two decades, Map Business Online has provided innovative data mapping software for companies of all sizes, and across a broad range of industries. Our mapping solutions will help you easily import your business data - whether it's from an Excel spreadsheet or a CRM system such as Oracle, ACT! or Salesforce - onto a map of your target area of interest.
Watch as your data comes alive. You can view your customers, prospects, dealers and competitors against a background of up-to-date maps. By taking advantage of our data mapping and geospatial capabilities, you can take your business intelligence to another level. Whether you intend to circulate data within your sales team or share information with customers and clients, many businesses find it challenging to analyze, organize and distribute large amounts of data. At Map Business Online, our business mapping software allows you to import large volumes of information, display against an accurate map and share views with your staff.
Visualization Features
You can construct business data maps to illustrate nearly any aspect of your business, and from any perspective.
Easily import customer data from text files, CSV files, database files, or Microsoft® Excel spreadsheets.
Import business data for display by street address, city name, ZIP code, postal code or latitude and longitude — in the US and Canada.
Plot and visualize data from a variety of accounting systems and contact management solutions including Microsoft Dynamics® CRM, Sage ACT!, and Intuit QuickBooks.
Map up to 250,000 locations per map at one time.
Use a variety of map symbols to identify critical business data or add your own symbols.
Visualize business variables and trends through color-code maps. Remember: one picture is worth a thousand words!
For more clarity and insights, you can also label your locations with product information, sales results, or contact information.
Build data maps that show population, income trends and market penetration.
Create radius maps to provide geographic search capabilities for your business data.
Share maps through Map Business Online interactive webmap, sharing image sharing or print.
Whether you're mapping 10 locations or 250,000, our data mapping and data visualization software will help you find trends and expose geographic patterns. We make it easy to grasp concepts and make better-informed decisions.
Benefits of Data Visualization With Map Business Online
Map Business Online is one of the most feature-rich tools for data visualization on the market today. Compared to similar platforms such as Maptive, it is more affordable, while offering more custom map storage, improved access to demographic data and a world-class support system that helps you make the best use of its business visualization tools.
When you choose Map Business Online, your business will benefit in several ways:
You'll enjoy an expanded set of editing functions that allow you to create labels and alter fill and boundary colors as you wish — ultimately creating more beautiful, easier-to-read maps
You'll be able to see your sales data and other internal business intelligence alongside U.S. Census records and industry-specific datasets
You'll gain the ability to plan efficient delivery routes and share files in a wide range of formats
You'll have access to cloud-based data visualization tools that make collaborating on custom maps easy
Whether you use Map Business Online for market analysis, sales territory mapping, site selection or anything else, you'll benefit from its advanced business visualization techniques and tools. Ultimately, the platform will help you see your data in a new context and, as a result, uncover the hidden patterns and opportunities that will drive your success.
Recent Updates
Recently we saw one of the most ambitious expansions of the Map Business Online platform yet. Now more than ever, Map Business Online is a data mapping tool for businesses in any industry. Some key features of the most recent version of Map Business Online include:
New support for regional and divisional territory management and design. Now, you can use Map Business Online's data mapping tools in a manner that more closely resembles the structure of your organization, creating new layers based on custom criteria and geographic divisions.
More flexible editing. Map Business Online's recent update contains an expanded suite of editing tools, allowing you to do more with color, transparency and labels. With it, you can create more attractive maps that present your data in innovative ways.
Improved market analytics. Map Business Online has partnered with RealDataset to put NAICS market segment data at your fingertips. Complement your existing business intelligence with additional, unbiased information about your industry and your competition.
Updated demographics. The recent update to Map Business Online includes newly updated census and other demographic data for North America. Neighborhoods can change quickly - make sure you're working with the most recent information by choosing Map Business Online.
From route optimization to big-picture business planning, Map Business Online puts a suite of advanced data mapping tools right at your fingertips. Follow the links on this page to learn more about why Map Business Online is one of the most advanced data mapping solutions on the market today.
See Map Business Online in Action
Want to learn more about Map Business Online's data visualization tools? Sign up today — multiple subscription options offer flexibility for businesses of all sizes.
Start using Map Business Online to visualize your business data by following our Support articles below:
Learn How Our Customers are Succeeding with Map Business Online
"I wanted to thank my customer service rep Jason for always going above and beyond every time I call for answers...AND THIS IS WHILE I AM USING A TRIAL VERSION!!! With this kind of service, why would you ever use another software company?"
David imports his USA-wide network of restaurant service suppliers and uses the map to visualize his contacts for instant access.
"Every time I use Map Business Online…and I always get what I need."
David Ziviello
Sales
RositoBisani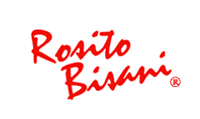 "We've tried the REST now we are using the BEST. After searching and trying other mapping programs for our delivery operations team and finding that we just couldn't get all the features that we required, we finally found Map Business Online. Not only did it have all the features we needed including Longitude/Latitude and optimizing delivery routes, but it provided us tons of other bells and whistles. MBO proved to be a superb tool for our operations team to create routes and territories with the click of a few buttons while also allowing our reporting team to make beautiful maps that help our executive team visualize the story the data was telling. We are using this for the 2nd year in a row and will be renewing when it is time again. We pride ourselves at offering cutting edge applications to our millions of readers and subscribers worldwide and love that MBO helps us stay ahead of the technology curve by continuing to update their product and features. The release of MBO for the Desktop was a great addition and only helps make using the product even easier. To the staff at MBO — Keep up the great work!"
Dow Jones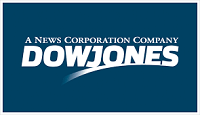 "Map Business Online one of the most powerful tools I have as a Regional Channel Manager. It's a difficult task to visually represent the vast amount of data that I have to present to my customers and team members. MBO makes it easy to represent, configure, and manipulate the data on to an effective map. A picture is worth a thousand words, and MBO allows me to create a perfect picture."
Ed Ku
Regional Channel Manager
ABB
Popular Map Business Online features
Related solutions