Call Planning with Optimized Routing
to Plan Your Routes – Take a FREE 1-month Trial
With Our Route Planning Software You Can:
Plan your sales visits with optimized routing software from MapBusinessOnline.
Optimize stop sequences and generate turn-by-turn driving directions.
Specify time and duration (time window) for each visit.
Use historic and real-time traffic information to build realistic routes.
Define route barriers and avoid areas with a few mouse clicks.
Easily import customers and stop locations from Microsoft® Excel spreadsheets, Microsoft Dynamics® CRM, Sage ACT!, Intuit QuickBooks, and other contact management and accounting packages.
Query customer visit lists using radius, polygon and drivetime search tools. Select a center point and create a circle to identify customers you want to visit. Or identify customers by drivetime.
Print & save route plans and driving directions. Export a route plan to Personal Navigation Device (PND).
Replace MapPoint. MapBusinessOnline is really the closest alternative to Microsoft® MapPoint.
Automate data import and route calculation workflows with MapBusinessOnline SDK.
Sales professionals and delivery companies use MapBusinessOnline as a multi-stop route planner and route optimizer. Subscribers to MapBusinessOnline are able to plan a route with 100 or more stops - route multiple locations! This is different from typical route planning software that provides only point-to-point route capability. Using MBO's multiple stop route planner licensed users can create optimized route maps across multiple stops. MapBusinessOnline offers the most affordable multi route planner available, ensuring the maximum return on your business software investment.
The Best Business Route Planning Software for Sales Professionals and Others
Sales professionals can create route maps based on a radius search of a metropolitan area. Plan your sales trip and plan multiple routes to all customers and prospects with just two mouse clicks! The MapBusinessOnline map route planner for business and sales professionals works for delivery specialists too. Create repeat routes and stop-off schedules. Adjust your plans every few days or months as delivery requirements change. Easy-to-use and learn – great for the substitute route planner. With our route planner, multiple destinations can be planned and turn-by-turn directions generated in just a few short minutes. Print directions and go!
Delivery Route Planning
Do your customers depend on prompt delivery of your company's products and services? Then you can't afford late shipments or having your sales or delivery personnel fall behind schedule. And having drivers who get lost or have too much downtime on their route is not a viable option! Keeping up with a tight schedule begins with efficient planning. That's where route planning software can have a positive impact on your ability to provide superior customer satisfaction.
Key Delivery Route Optimization Benefits
Optimize the performance and productivity of all delivery drivers/route sales personnel
Reduce vehicle/fleet expense through more efficient route planning
Readjust/recalculate routes quickly when needed
Ensure your sales/delivery staff has the time to provide superior customer service at each stop
Use the real-time display of critical resource locations to make life easier for route planners/dispatchers
What Makes MapBusinessOnline the Best Choice for Route Planning for Businesses?
MBO has been a leading business mapping software innovator since 1996. We offer state-of-the-art business route planning solutions that include more customer-requested features than any of our competitors. We have designed our route optimizer product to be easy to use, even for individuals who have no prior experience working with mapping software. And no mapping software pays as much attention to feature requests than MBO, which means you'll be able to easily adapt our route optimizer to the needs of your business operation.
Sales and marketing professionals and managers across a wide range of industries know they can count on MBO to provide a reliable multi stop route planner at an affordable price. Virtually any business that relies on prompt and efficient delivery during multi-stop routes can benefit from our software solution. Examples include courier services, food and beverage vendors, and package delivery companies.
We Use the Most Recent Data Compiled by the Leading Experts
Our multi stop route planner features data compiled by the top GIS experts in the field, ensuring you're getting the most accurate and reliable software solution possible. All MBO products are also backed by world-class technical support — you can count on us to deliver prompt and courteous one-on-one assistance whenever your need it.
Use Call Planning with Route Optimizer to Reduce Travel Costs and to Improve ROI and productivity.
Take advantage of our free trial offer, which allows you to take our route planning software for a test drive without risk. You don't even need a credit card to discover the many benefits our route optimizer can provide for your business. After 1 month, if you're not convinced that our route optimizer is the best solution for your company, just let us know — you're under no obligation to continue.
Discover what makes MBO "America's Fastest Growing Business Mapping Software." Start using MapBusinessOnline with 1-month no-obligations FREE trial today!
See MapBusinessOnline in Action
Request a demo
Learn How Our Customers are Succeeding with MapBusinessOnline
"I had an excellent experience with MapBusinessOnline because my company works in the agriculture industry and makes maps showing where our fields are and these maps need to be viewed and shared in a database. Your product seemed to fit our needs. Overall good support, ease of use, and quality of maps created!"
Seneca Foods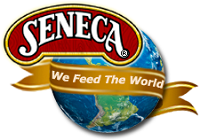 One of many international companies left hanging by Microsoft's cancelation of MapPoint and turning to MapBusinessOnline for a MapPoint replacement. Multiple departments across the enterprise utilize business mapping for a variety of applications including claims management analysis, insurance related operational planning, and market analysis. An extremely detailed procurement and security review lead to a contract for MapBusinessOnline services. Corporate accounts use MBO for sales territory mapping, collaborative Team editing, and communicating with maps.
Top Ten Property & Casualty Insurer
Billy Taylor of Stop Hunger Now, one the world's great nonprofit organizations said:
"Thanks for the great product, I use it all the time in our non-profit."
Billy and his team use MBO to create regional lists from their organizational data. MBO is a great data segmentation tool supporting market analysis. Users can segment data geographically and append a variety of data layers to exported results.
Billy Taylor
Director
Stop Hunger Now

Popular MapBusinessOnline features
Related solutions