Cloud Mapping Software
to Access Cloud Mapping Software Today! – Take a FREE 1-month trial
MapBusinessOnline is a cloud-based mapping service. This means that instead of storing and accessing your mapping data via your computer's hard drive, these functions are provided through the Internet. You can access cloud mapping software from any office computer or mobile device such as laptops, tablets through common Internet browsers. Use scalable Web-based mapping technology to reach a wider audience with your critical business data.
What Can You Do With Cloud Mapping Software?
Clouding mapping software allows just about anyone to easily create customized, interactive business maps. You'll be able to save and share map views with your colleagues, which can facilitate collaborative business planning and strategizing. You'll also be able to create custom map images that can be embedded in PowerPoint and other business presentation tools. The ability to store map information in the cloud means that key mapping data is always readily accessible to important members of your organization just by logging in to Map Business Online from any Internet browser.
Important highlights of our cloud-based mapping for business include:
Faster, more efficient communication and sharing of mapping data, which can lead to more timely and accurate business decisions
Automated map updates with no installation requirements
The most advanced sales territory mapping software in its class
Valuable map sharing tools such as saved image files, URL Map Sharing and printed maps
Ability to embed maps into websites and other Web-based business applications
Easy access to maps simply by logging in via any Web-enabled computer, laptop or Flash Player enabled tablet devices
Minimal technical support required
Identical to desktop functionality with lower access costs
Multi-User Account Management Capabilities
A valuable new feature available with our cloud-based mapping service is our multi-user account management tools. You can allow other annual subscribers to edit your maps and imported data layers, which ensures your maps always contain the most accurate and relevant business data.
Try Our Cloud Mapping Software With No Risk
Not sure if cloud-based mapping is right for your business? Find out by taking advantage of our FREE 1-month trial that lets you experience the many benefits of our cloud mapping software on a risk-free basis.
Learn How Our Customers are Succeeding with MapBusinessOnline

"MapBusinessOnline has made it easy for DriSteem to locate and compare Rep territories. Every single person in our office has a map from MapBusinessOnline at their desk and refers to it daily. We are thankful to be using MapBusinessOnline for developing our business and outside sales representative team!

Thank you MapBusinessOnline!"
Abby Rogers
Marketing Coordinator
DriSteem Corporation


"MapBusinessOnline one of the most powerful tools I have as a Regional Channel Manager. It's a difficult task to visually represent the vast amount of data that I have to present to my customers and team members. MBO makes it easy to represent, configure, and manipulate the data on to an effective map. A picture is worth a thousand words, and MBO allows me to create a perfect picture."
Ed Ku
Regional Channel Manager
ABB
"We recently switched to Map Business Online at our company. Not only is MBO returning us better results than our old software, but it came with a 3500% decrease in yearly licensing fees! We couldn't be happier with the switch. Excellent ease of use. I was able to just open up the program and go. It's very user friendly. I did get stuck with one feature, and reached out to customer service for help. I didn't really expect to get anything in return, but they emailed me back within the hour, and I was only a trial member! Very pleased."
Business Manager
Storecrafter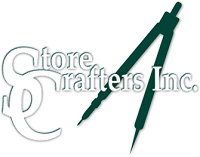 Popular MapBusinessOnline features