Cloud Mapping Software
to Access Cloud Mapping Software Today! – Take a FREE 1-month trial
MapBusinessOnline is a cloud-based mapping service. This means that instead of storing and accessing your mapping data via your computer's hard drive, these functions are provided through the Internet. You can access cloud mapping software from any office computer or mobile device such as laptops, tablets through common Internet browsers. Use scalable Web-based mapping technology to reach a wider audience with your critical business data.
What Can You Do With Cloud Mapping Software?
Clouding mapping software allows just about anyone to easily create customized, interactive business maps. You'll be able to save and share map views with your colleagues, which can facilitate collaborative business planning and strategizing. You'll also be able to create custom map images that can be embedded in PowerPoint and other business presentation tools. The ability to store map information in the cloud means that key mapping data is always readily accessible to important members of your organization just by logging in to Map Business Online from any Internet browser.
Important highlights of our cloud-based mapping for business include:
Faster, more efficient communication and sharing of mapping data, which can lead to more timely and accurate business decisions
Automated map updates with no installation requirements
The most advanced sales territory mapping software in its class
Valuable map sharing tools such as saved image files, URL Map Sharing and printed maps
Ability to embed maps into websites and other Web-based business applications
Easy access to maps simply by logging in via any Web-enabled computer, laptop or Flash Player enabled tablet devices
Minimal technical support required
Identical to desktop functionality with lower access costs
Multi-User Account Management Capabilities
A valuable new feature available with our cloud-based mapping service is our multi-user account management tools. You can allow other annual subscribers to edit your maps and imported data layers, which ensures your maps always contain the most accurate and relevant business data.
Try Our Cloud Mapping Software With No Risk
Not sure if cloud-based mapping is right for your business? Find out by taking advantage of our FREE 1-month trial that lets you experience the many benefits of our cloud mapping software on a risk-free basis.
Learn How Our Customers are Succeeding with MapBusinessOnline

"I just wanted to say thank you for this amazing mapping tool! I've tried a number of sales territory map solutions and this is by far the best. I just (finally!) switched over from MapPoint and this is so much better, I wish I had switched sooner. Your videos and blog are also really helpful, though most things I have figured out on my own. It looks like I also have a lot more to discover as I explore the data visualization tools. Thanks again!"
Andrea Harrison
Business Analyst
Brainlab, Inc.

"This software has been tremendously helpful in mapping out my company's sales territories map. I have researched many other products, but no one came close to the ease of use of data customization options MapBusinessOnline provides. Also, their maps are extremely accurate and pleasing to the eye. Sales projections and territory expansions can be easily mapped out with this software. Most importantly, they provide free training and a vast number of video guides that have been extremely helpful. It is apparent that this company cares about their product and their customers. Really happy with it."
KC Cooley
Credit Manager
Crediauto Financial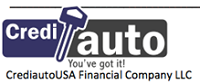 "I have been using MapBusinessOnline for about 8 months and couldn't be happier with the services it provides. I have employees and myself who map around 250 routes monthly for our sales team. The interface is easy-to-use and the abilities are exactly what I need. My sales team finds the maps and step by step routes easy to follow and accurate. My store lists change every quarter and the uploading system allows me to quickly upload a new list and categorize the account by priority using colors and shapes. I have also used the heat mapping capabilities and found those easy to customize and quick to use. As with any advanced software, this does take a week or two to learn the more complex features, but it is well worth the time invested. This is the software I would have designed if I was to create one myself. Great job!!!"
Bill Hanavan
Director of Operations
Strategic Retail Solutions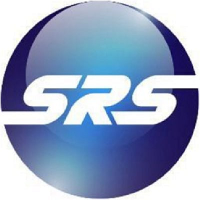 Popular MapBusinessOnline features