Competitor Territory Mapping
for the Benefits of Territory Mapping Software - Take a FREE 1-month Trial
In any business, true situational awareness requires not just knowing where your customers are, but where your competitors are, too. In fact, the two go hand in hand. To understand your customer base, you need to know how they interact with other businesses in the region — where they shop, what they want and how they get where they need to go.
Competitor territory mapping is a useful tool for strategic planning and market analysis. Regardless of what industry you're in, your business can benefit from an increased awareness of your competition and the customers they attract.
What Is Competitor Territory Mapping?
A competitor territory map is a visual representation of the location of your competitors. On its own, it can be a powerful tool for identifying your biggest threats and most lucrative opportunities. However, when overlaid with other information — such as your previous sales records or demographic data from the U.S. Census, it can yield insights that will be extremely useful in big-picture strategic planning.
For example, a competitor research map can show you the local demographics of the neighborhoods where your competition has a significant presence. From there, you can target your marketing specifically to appeal to these groups, eating into their customer base. Alternately, it can show you which types of customers are currently underserved in a region.
Mapping competitors is useful when creating sales territories, in that it helps you assign your strongest team members to areas where their expertise is needed most. It's also a powerful tool for site selection when expanding your business, as it shows you the areas with the most risk — and greatest potential for reward — when planning for a new location.
Working With Competitor Analysis Maps
Map Business Online contains multiple tools for competitor mapping and analysis. Some of the ways you can organize your data include:
Heat maps: Heat maps show you areas with a high concentration of competitors — hotter colors mean a more saturated market. They also show you areas that are underserved by businesses in your industry. Map Business Online's heat maps are fully customizable based on a range of metrics and visualization options.
Radius maps: Radius maps are one of the most useful tools for competitor research. They show you how much of a given dataset is within a specific radius. Use radius maps to map your nearest competitors and their service areas, or find out how many potential customers are located near a given site.
ZIP code maps: Map Business Online also gives you the option of sales competitor mapping within a specific ZIP code, municipality, census tract or another custom-defined territory. ZIP code maps are great for allocating resources such as sales staff, or getting a clearer picture of where your competitors are and who they serve.
These are just a few of the many competitor mapping features you'll find in Map Business Online. Keep exploring this website to learn more and read detailed case studies. To try out Map Business Online today, sign up for one of the many convenient subscription packages or download a risk-free 1-month trial.
See Map Business Online in Action
Learn How Our Customers are Succeeding with Map Business Online

"I have had the pleasure of using MapBusinessOnline for the past 5 years and it is an excellent and affordable tool for my clients. I am a franchise consultant, and many of my clients are just starting to get into franchising. The first main question many of them have is they don't know the demographics around their current location, so they don't know how to create territories for their franchisees. I am able to easily utilize MapBusinessOnline to draw a prototype territory around their existing location, do a deep dive into the many different demographics that MapBusinessOnline offers, and help the client determine the basics of their new territories, including mileage, population, household count, purchasing habits and age distributions. This tool has been so helpful that many of our clients obtain their own accounts as they begin to sell franchises and grow their business. Thank you, MapBusinessOnline, for providing such a helpful tool that is affordable and easy to use!"
Colette Bell
Director of Business Development
SMB Franchise Advisors

"This software has been tremendously helpful in mapping out my company's sales territories map. I have researched many other products, but no one came close to the ease of use of data customization options MapBusinessOnline provides. Also, their maps are extremely accurate and pleasing to the eye. Sales projections and territory expansions can be easily mapped out with this software. Most importantly, they provide free training and a vast number of video guides that have been extremely helpful. It is apparent that this company cares about their product and their customers. Really happy with it."
KC Cooley
Credit Manager
Crediauto Financial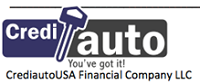 "Map Business Online has made it easy for DriSteem to locate and compare Rep territories. Every single person in our office has a map from Map Business Online at their desk and refers to it daily. We are thankful to be using Map Business Online for developing our business and outside sales representative team!

Thank you Map Business Online!"
Abby Rogers
Marketing Coordinator
DriSteem Corporation

Popular Map Business Online features