Competitor Territory Mapping
for the Benefits of Territory Mapping Software - Take a FREE 1-month Trial
In any business, true situational awareness requires not just knowing where your customers are, but where your competitors are, too. In fact, the two go hand in hand. To understand your customer base, you need to know how they interact with other businesses in the region — where they shop, what they want and how they get where they need to go.
Competitor territory mapping is a useful tool for strategic planning and market analysis. Regardless of what industry you're in, your business can benefit from an increased awareness of your competition and the customers they attract.
What Is Competitor Territory Mapping?
A competitor territory map is a visual representation of the location of your competitors. On its own, it can be a powerful tool for identifying your biggest threats and most lucrative opportunities. However, when overlaid with other information — such as your previous sales records or demographic data from the U.S. Census, it can yield insights that will be extremely useful in big-picture strategic planning.
For example, a competitor research map can show you the local demographics of the neighborhoods where your competition has a significant presence. From there, you can target your marketing specifically to appeal to these groups, eating into their customer base. Alternately, it can show you which types of customers are currently underserved in a region.
Mapping competitors is useful when creating sales territories, in that it helps you assign your strongest team members to areas where their expertise is needed most. It's also a powerful tool for site selection when expanding your business, as it shows you the areas with the most risk — and greatest potential for reward — when planning for a new location.
Working With Competitor Analysis Maps
MapBusinessOnline contains multiple tools for competitor mapping and analysis. Some of the ways you can organize your data include:
Heat maps: Heat maps show you areas with a high concentration of competitors — hotter colors mean a more saturated market. They also show you areas that are underserved by businesses in your industry. MapBusinessOnline's heat maps are fully customizable based on a range of metrics and visualization options.
Radius maps: Radius maps are one of the most useful tools for competitor research. They show you how much of a given dataset is within a specific radius. Use radius maps to map your nearest competitors and their service areas, or find out how many potential customers are located near a given site.
ZIP code maps: MapBusinessOnline also gives you the option of sales competitor mapping within a specific ZIP code, municipality, census tract or another custom-defined territory. ZIP code maps are great for allocating resources such as sales staff, or getting a clearer picture of where your competitors are and who they serve.
These are just a few of the many competitor mapping features you'll find in MapBusinessOnline. Keep exploring this website to learn more and read detailed case studies. To try out MapBusinessOnline today, sign up for one of the many convenient subscription packages or download a risk-free 1-month trial.
See MapBusinessOnline in Action
Request a demo
Learn How Our Customers are Succeeding with MapBusinessOnline
"I wanted to thank my customer service rep Jason for always going above and beyond every time I call for answers...AND THIS IS WHILE I AM USING A TRIAL VERSION!!! With this kind of service, why would you ever use another software company?"
David imports his USA-wide network of restaurant service suppliers and uses the map to visualize his contacts for instant access.
"Every time I use MapBusinessOnline…and I always get what I need."
David Ziviello
Sales
RositoBisani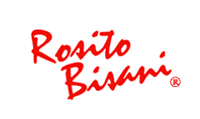 One of many international companies left hanging by Microsoft's cancelation of MapPoint and turning to MapBusinessOnline for a MapPoint replacement. Multiple departments across the enterprise utilize business mapping for a variety of applications including claims management analysis, insurance related operational planning, and market analysis. An extremely detailed procurement and security review lead to a contract for MapBusinessOnline services. Corporate accounts use MBO for sales territory mapping, collaborative Team editing, and communicating with maps.
Top Ten Property & Casualty Insurer
"Truly the easiest business mapping application I have ever used."
Chad Seaverns
National Sales Manager
www.nfdnetwork.com
Popular MapBusinessOnline features