Creating Interactive Maps
to Build Interactive Map for Your Business! – Take a FREE 1-month Trial
MapBusinessOnline gives users the ability to create interactive maps that let you manipulate data in near real-time. Interactive maps are a powerful presentation tool and a great way to test out different scenarios when working through an idea. Whether you're making a pitch to upper management or mapping out new sales territories, our interactive features create an advanced platform for viewing and manipulating data in a geographic context.
How It Works
The key to MapBusinessOnline's ability to create interactive maps is its seamless integration with your existing data. MapBusinessOnline integrates directly with with SalesForce, while offering an easy export/import interoperability with QuickBooks, Excel and other common enterprise platforms, easily importing up-to-date datasets containing sales records and other business intelligence. Users can then plot this information on a map, draw up custom territories to compare one region to another, or even access demographic information from official census and third-party sources.
MapBusinessOnline includes several features and functionalities that help you create customized interactive maps. With it, you can:
Highlight data and geographic elements with a range of map visualization and symbolization options
Design custom labels and callouts that provide context to the data presented in your map
Color-code your map by zip code, city, county or state to differentiate between distinct regions and business units
Export maps into presentation-ready image file or PDF formats
Use the application itself to present
Share and collaborate remotely while maintaining data and file integrity
Benefits of Interactive Maps
Interactive mapping software is more than just a presentation tool. While the ability to create attractive, eye-catching custom maps can be incredibly useful when advocating for new ideas or initiatives, it's also essential for strategy development and testing out different scenarios, as your visualization workshop adjusts and fine tunes their marketing, sales or planning. Interactive maps help with:
Sales territory management: Using an interactive map, you can see which areas are meeting their benchmarks and which are underperforming, and assign resources appropriately.
Market analysis: With an interactive map, you can drill down on demographic information in a specific area, filtering out unwanted factors to develop more targeted advertising and sales plans.
Site selection: An interactive map lets you test out potential sites for a new location or business expansion, and look at factors such as area demographics, real estate pricing, competition location and more.
Route planning: MapBusinessOnline's interactive mapping software is ideal for route planning. With it, you can see where your customers or clients are and while securing the most efficient way to get from point A to point B.
Explore our website to learn more about our software's interactive mapping capabilities. Want to see MapBusinessOnline in action? A free 1-month trial is available. Download yours today or contact us to arrange a demonstration at your convenience.
Learn How Our Customers are Succeeding with MapBusinessOnline
"I just might possibly be in love with this service! This is the perfect program for my business."
Deborah Sterns
This leading North American reseller of hardware and software supports millions of businesses worldwide. We get regular calls from SHI representatives who need to offer a MapPoint replacement or to simply provide business mapping software for a corporate or government account. SHI customers include users of annual subscriptions for the USA and Canada as well as collaborative Team Editing subscriptions for corporate accounts.
Software House International (SHI)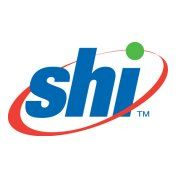 "We use MapBusinessOnline to prepare for sales meetings. The program's territory mapping enables color-coded sales territories by zip-code helping to define sales responsibilities and keeping our focus on selling."
Christie Shedd
Operations Manager
AFTCO Bluewater
Popular MapBusinessOnline features