Creating Killer Presentations with MapBusinessOnline
and Create Maps for Your Presentations – Take a FREE 1-month Trial
Business mapping software such as MapBusinessOnline has a range of potential applications. Organizations that know how to use it properly will gain a critical advantage in a tough economic environment.
What most people don't realize, however, is that mapping software is both an analytical and a marketing tool. With it, you can create compelling and accurate visual aids that help you leverage information more effectively — both for yourself and for your stakeholders. Here's a look at some of the ways you can create great presentations with MapBusinessOnline.
Creating a Radius Map
A radius map pinpoints a specific location and draws a circle around it. It is one of the most immediate and impactful visual aids — it can display critical data within a specific radius of that location. With a radius map, you can demonstrate:
Where your nearest suppliers and vendors are, and how drivers can get there more efficiently
Where your customers are relevant to your franchise locations
Which nearby territories are underserved by your competitors
Where to deploy mobile salespeople for maximum effectiveness
What ZIP codes surround my location and their demographic make up
A radius map is only one type of visualization available in MapBusinessOnline. The program also offers the options of creating heat maps, custom territories, drive times, and other graphics that express facts in a way that raw data can't.
Telling a Data-Driven Story
Ultimately, creating a strong presentation is about translating numbers and statistics into a format that is impactful and easy to understand. MapBusinessOnline takes your raw business intelligence — the data you accumulate in Excel, QuickBooks, Salesforce and other enterprise programs — and makes visual sense of it.
Overlaying information about your sales and marketing initiatives with demographic data tells you more about your customers and helps target future efforts on specific areas of interest. Business intelligence mapping software can also help you run test scenarios and compare sites for future expansion based on a variety of customizable factors like geographic segmentation, data filtering by geographic area or demographic category.
Who Can Use MapBusinessOnline?
Organizations in a range of industries and sectors use MapBusinessOnline. Businesses that thrive on outside sales can use it to create territory maps and deploy staff based on clearly define areas of accountability. Franchises also can use it as a tool to guide future expansion efforts. Any enterprise trying to make a case for its viability with investors can use radius mapping or heat mapping to demonstrate the merits of its strategic plan.
Government agencies, nonprofits, insurers, financial service providers and more also use MapBusinessOnline. Whether your goal is promoting your business, running test scenarios, making informed decisions or soliciting management participation in upcoming projects, the custom maps you create using this powerful platform can serve as an integral component of any presentation.
Printing out Large Format Maps
A single user MapBusinessOnline subscription lets you store up to 200 custom maps in an easy-to-access cloud-based format. Custom maps can be saved to PDF or as PNG and Jpeg files exported to PowerPoint for use in dynamic presentations to investors, board members, management or potential customers. See how easy it is to create striking visual aids with the world's premier business intelligence mapping software platform — sign up for a free one-month trial today.
See MapBusinessOnline in Action
Request a demo
Learn How Our Customers are Succeeding with MapBusinessOnline
"MapBusinessOnline.com has been an amazing tool for our company. It helps us to be more effective and efficient in our processes. It also provides a necessary tool for clear, concise communications with our team through visualization and supporting data."
Kim Scroggins
Map Coordinator
Leisure Pools
"I just might possibly be in love with this service! This is the perfect program for my business."
Deborah Sterns

"I have been using MapBusinessOnline for about 8 months and couldn't be happier with the services it provides. I have employees and myself who map around 250 routes monthly for our sales team. The interface is easy-to-use and the abilities are exactly what I need. My sales team finds the maps and step by step routes easy to follow and accurate. My store lists change every quarter and the uploading system allows me to quickly upload a new list and categorize the account by priority using colors and shapes. I have also used the heat mapping capabilities and found those easy to customize and quick to use. As with any advanced software, this does take a week or two to learn the more complex features, but it is well worth the time invested. This is the software I would have designed if I was to create one myself. Great job!!!"
Bill Hanavan
Director of Operations
Strategic Retail Solutions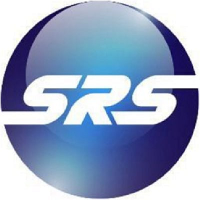 Popular MapBusinessOnline features