Creating Killer Presentations with Map Business Online
and Create Maps for Your Presentations – Take a FREE 1-month Trial
Business mapping software such as Map Business Online has a range of potential applications. Organizations that know how to use it properly will gain a critical advantage in a tough economic environment.
What most people don't realize, however, is that mapping software is both an analytical and a marketing tool. With it, you can create compelling and accurate visual aids that help you leverage information more effectively — both for yourself and for your stakeholders. Here's a look at some of the ways you can create great presentations with Map Business Online.
Creating a Radius Map
A radius map pinpoints a specific location and draws a circle around it. It is one of the most immediate and impactful visual aids — it can display critical data within a specific radius of that location. With a radius map, you can demonstrate:
Where your nearest suppliers and vendors are, and how drivers can get there more efficiently
Where your customers are relevant to your franchise locations
Which nearby territories are underserved by your competitors
Where to deploy mobile salespeople for maximum effectiveness
What ZIP codes surround my location and their demographic make up
A radius map is only one type of visualization available in Map Business Online. The program also offers the options of creating heat maps, custom territories, drive times, and other graphics that express facts in a way that raw data can't.
Telling a Data-Driven Story
Ultimately, creating a strong presentation is about translating numbers and statistics into a format that is impactful and easy to understand. Map Business Online takes your raw business intelligence — the data you accumulate in Excel, QuickBooks, Salesforce and other enterprise programs — and makes visual sense of it.
Overlaying information about your sales and marketing initiatives with demographic data tells you more about your customers and helps target future efforts on specific areas of interest. Business intelligence mapping software can also help you run test scenarios and compare sites for future expansion based on a variety of customizable factors like geographic segmentation, data filtering by geographic area or demographic category.
Who Can Use Map Business Online?
Organizations in a range of industries and sectors use Map Business Online. Businesses that thrive on outside sales can use it to create territory maps and deploy staff based on clearly define areas of accountability. Franchises also can use it as a tool to guide future expansion efforts. Any enterprise trying to make a case for its viability with investors can use radius mapping or heat mapping to demonstrate the merits of its strategic plan.
Government agencies, nonprofits, insurers, financial service providers and more also use Map Business Online. Whether your goal is promoting your business, running test scenarios, making informed decisions or soliciting management participation in upcoming projects, the custom maps you create using this powerful platform can serve as an integral component of any presentation.
Printing out Large Format Maps
A single user Map Business Online subscription lets you store up to 200 custom maps in an easy-to-access cloud-based format. Custom maps can be saved to PDF or as PNG and Jpeg files exported to PowerPoint for use in dynamic presentations to investors, board members, management or potential customers. See how easy it is to create striking visual aids with the world's premier business intelligence mapping software platform — sign up for a free one-month trial today.
See Map Business Online in Action
Learn How Our Customers are Succeeding with Map Business Online
The Alternative Board (TED), an advisory board creation service for business of all types and sizes, used MapPoint to import customer locations, create and manage territories, and for visual market analysis. When MapPoint left them high and dry, they began looking for a MapPoint replacement. This process led them to Map Business Online.
Over a period of a few weeks Map Business Online shared several online web demo that showed exactly how Map Business Online would replace and improve upon the mapping technology TED had become used to. The Alternative Board recently renewed their Map Business Online subscription for another year.
The Alternative Board

"We've tried the REST now we are using the BEST. After searching and trying other mapping programs for our delivery operations team and finding that we just couldn't get all the features that we required, we finally found Map Business Online. Not only did it have all the features we needed including Longitude/Latitude and optimizing delivery routes, but it provided us tons of other bells and whistles. MBO proved to be a superb tool for our operations team to create routes and territories with the click of a few buttons while also allowing our reporting team to make beautiful maps that help our executive team visualize the story the data was telling. We are using this for the 2nd year in a row and will be renewing when it is time again. We pride ourselves at offering cutting edge applications to our millions of readers and subscribers worldwide and love that MBO helps us stay ahead of the technology curve by continuing to update their product and features. The release of MBO for the Desktop was a great addition and only helps make using the product even easier. To the staff at MBO — Keep up the great work!"
Dow Jones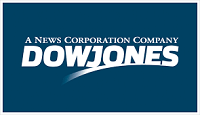 This leading North American reseller of hardware and software supports millions of businesses worldwide. We get regular calls from SHI representatives who need to offer a MapPoint replacement or to simply provide business mapping software for a corporate or government account. SHI customers include users of annual subscriptions for the USA and Canada as well as collaborative Team Editing subscriptions for corporate accounts.
Software House International (SHI)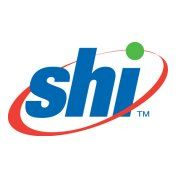 Popular Map Business Online features