Create Custom Maps That Meet Your Unique Business Challenges
to Create Custom Business Maps with Map Business Online – Take a FREE 1-month Trial
Your business is like no other, and at Map Business Online we understand that. We offer an affordable, user-friendly software solution that allows you to create custom maps to meet your unique business needs. Use our mapping software to build interactive web maps that enable you to communicate critical business information with colleagues, develop effective business strategies and gain a better understanding of the challenges that can impact your operation.
Create a Custom Map to Visualize Your Business Data
Excel spreadsheets are fantastic tools for compiling and categorizing business data. Our mapping software enables you to "see" your data geographically. Work with demographic data, zip code information and imported business datasets to create custom maps that display prospects, customers, competitors, sales territories and more. Using maps to visualize your data helps you detect patterns, opportunities and even threats that might otherwise go unnoticed.
Custom Maps Help You Operate More Efficiently
Creating custom maps can help improve the efficiency of your operation and can have a positive impact on your bottom line. If you're a sales professional, you can develop optimized multi-stop routes that enabling you to see more customers while reducing travel expenses and driving down fuel costs. Managers in businesses of all types can use our interactive maps to allocate limited resources more effectively.
Custom Mapping Software to Match Your Workflow
Our mapping software is loaded with easy-to-use features that allow you to customize maps to match business work processes. Use color-coding to develop heat maps or density maps. Import preformatted sales territories or create territories from scratch. Import your business data and symbolize to reflect your business classifications or categories. You can even import your own customized symbol sets. You also have the flexibility to draw free-form graphics and territories. The Map Business Online comfortable user interface makes it a breeze to create custom maps that serve your specific business purposes.
Sign Up for Your Free 30-Day Trial Today
Our software solutions are backed by more than 18 years of business mapping experience and world-class customer support. Discover how easy it is to create custom maps with our mapping software.
Register for your no-risk Map Business Online FREE trial today!
Learn How Our Customers are Succeeding with Map Business Online
Prison Fellowship — Prison Fellowship® trains and inspires churches and communities-inside and outside of prison-to support the restoration of those affected by incarceration. PFM uses Map Business Online Team Edition to create a variety of maps that track the placement of constituents and describe the demographic background of placement areas for further study and understanding.
"We love MBO, especially the ability to share maps with non-license holders for viewing!"
Business Manager
Prison Fellowship

"We use Map Business Online to prepare for sales meetings. The program's territory mapping enables color-coded sales territories by zip-code helping to define sales responsibilities and keeping our focus on selling."
Christie Shedd
Operations Manager
AFTCO Bluewater
MVP Sports Clubs is a sports and health facility management and development company with opera¬tions in Central Florida and West Michigan. MVP uses Map Business Online to construct demographic map profiles of a radius surrounding each of their many sports clubs. Such market analysis helps MBO users develop a better understanding of their business which makes strategic planning more effective.
"MBO users develop a better understanding of their business which makes strategic planning more effective."
Mark Hope
Business Manager
MVP Sports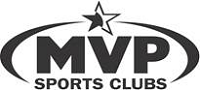 Popular Map Business Online features