Create Custom Maps That Meet Your Unique Business Challenges
to Create Custom Business Maps with Map Business Online – Take a FREE 1-month Trial
Your business is like no other, and at Map Business Online we understand that. We offer an affordable, user-friendly software solution that allows you to create custom maps to meet your unique business needs. Use our mapping software to build interactive web maps that enable you to communicate critical business information with colleagues, develop effective business strategies and gain a better understanding of the challenges that can impact your operation.
Create a Custom Map to Visualize Your Business Data
Excel spreadsheets are fantastic tools for compiling and categorizing business data. Our mapping software enables you to "see" your data geographically. Work with demographic data, zip code information and imported business datasets to create custom maps that display prospects, customers, competitors, sales territories and more. Using maps to visualize your data helps you detect patterns, opportunities and even threats that might otherwise go unnoticed.
Custom Maps Help You Operate More Efficiently
Creating custom maps can help improve the efficiency of your operation and can have a positive impact on your bottom line. If you're a sales professional, you can develop optimized multi-stop routes that enabling you to see more customers while reducing travel expenses and driving down fuel costs. Managers in businesses of all types can use our interactive maps to allocate limited resources more effectively.
Custom Mapping Software to Match Your Workflow
Our mapping software is loaded with easy-to-use features that allow you to customize maps to match business work processes. Use color-coding to develop heat maps or density maps. Import preformatted sales territories or create territories from scratch. Import your business data and symbolize to reflect your business classifications or categories. You can even import your own customized symbol sets. You also have the flexibility to draw free-form graphics and territories. The Map Business Online comfortable user interface makes it a breeze to create custom maps that serve your specific business purposes.
Sign Up for Your Free 30-Day Trial Today
Our software solutions are backed by more than 18 years of business mapping experience and world-class customer support. Discover how easy it is to create custom maps with our mapping software.
Register for your no-risk Map Business Online FREE trial today!
Learn How Our Customers are Succeeding with Map Business Online
MVP Sports Clubs is a sports and health facility management and development company with opera¬tions in Central Florida and West Michigan. MVP uses Map Business Online to construct demographic map profiles of a radius surrounding each of their many sports clubs. Such market analysis helps MBO users develop a better understanding of their business which makes strategic planning more effective.
"MBO users develop a better understanding of their business which makes strategic planning more effective."
Mark Hope
Business Manager
MVP Sports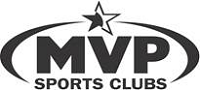 "Very satisfied and happy with the program! Our organization was a little nervous when we found out we had to replace MapPoint. Once we came across Map Business Online, we knew we had found the program for us. Not only are there many features for the map creators, there are also a lot of usable features for the individuals that receive the view-only shared maps. This is a great program and with the way our organization is changing, I have no concern about recommending it to other internal departments."
Business Manager
I-Car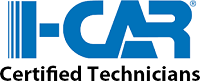 "I have had the pleasure of using MapBusinessOnline for the past 5 years and it is an excellent and affordable tool for my clients. I am a franchise consultant, and many of my clients are just starting to get into franchising. The first main question many of them have is they don't know the demographics around their current location, so they don't know how to create territories for their franchisees. I am able to easily utilize MapBusinessOnline to draw a prototype territory around their existing location, do a deep dive into the many different demographics that MapBusinessOnline offers, and help the client determine the basics of their new territories, including mileage, population, household count, purchasing habits and age distributions. This tool has been so helpful that many of our clients obtain their own accounts as they begin to sell franchises and grow their business. Thank you, MapBusinessOnline, for providing such a helpful tool that is affordable and easy to use!"
Colette Bell
Director of Business Development
SMB Franchise Advisors
Popular Map Business Online features