Customer Lead Visualization
and Plot Your Customer Leads - Take a FREE 1-month Trial
As a business, you want to know as much about your potential customers as possible — who they are, where they live and what they want from you. You spend time and money gathering informative leads that contain this information. However, without the right context, it's impossible to make strategic sales decisions based on leads alone.
Map Business Online helps you see your customer and contact data in a spatial context. As a result, it is highly useful in mapping sales leads. With it, you can identify where your best leads are concentrated and develop targeted strategies for converting them.
Importing Lead Data Into Map Business Online
Fruitful sales leads can come from anywhere — your existing customer records, a mailing list gathered via your website or market research from an outside firm. The first step in mapping this data is to import it into Map Business Online. Fortunately, doing so is easy. Map Business Online works with a range of enterprise platforms, including QuickBooks, Act! and Salesforce, among others. You also have the option of importing data from an Excel or CSV file.
Don't have a list of leads to work with? Map Business Online includes a range of market analysis tools. Drill down to a specific region to view current U.S. Census data, giving you a clearer picture of the neighborhood's demographics, which will help you plan your sales efforts accordingly.
One of the best parts of customer lead visualization with Map Business Online is that you can bring together data from a wide range of sources, viewing all your potential leads — including those imported from different programs or files — in a single convenient map.
Working With Lead Mapping Software
Once you've imported your data into a customer lead map, there are many things you can do to plan your sales efforts. As noted above, Map Business Online gives you the opportunity to map leads onto demographic data, which can help you assign the right people and right strategies to that territory. You can also identify other regions with a similar makeup to plan for future marketing or sales outreach.
Map Business Online is also an excellent tool for route planning. With all your leads visualized, it's easy to find the most efficient way between them, cutting down on travel time, keeping your overhead costs low and maximizing the potential of your sales team.
Sharing and Exporting Data
Map Business Online lets you create shareable customer lead mapping for your sales team. The platform is 100 percent cloud-based and compatible with Windows and Mac computers, making remote collaboration simple. You can also print out detailed, full-color maps, or export them to standard formats such as PDF, JPG and more.
Try out Map Business Online's customer lead visualization tools today with a free 1-month trial, or contact a representative for more information. Visualizing sales leads has never been easier.
See Map Business Online in Action
Learn How Our Customers are Succeeding with Map Business Online
"Very satisfied and happy with the program! Our organization was a little nervous when we found out we had to replace MapPoint. Once we came across Map Business Online, we knew we had found the program for us. Not only are there many features for the map creators, there are also a lot of usable features for the individuals that receive the view-only shared maps. This is a great program and with the way our organization is changing, I have no concern about recommending it to other internal departments."
Business Manager
I-Car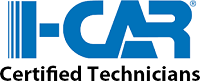 "Truly the easiest business mapping application I have ever used."
Chad Seaverns
National Sales Manager
www.nfdnetwork.com

"Map Business Online one of the most powerful tools I have as a Regional Channel Manager. It's a difficult task to visually represent the vast amount of data that I have to present to my customers and team members. MBO makes it easy to represent, configure, and manipulate the data on to an effective map. A picture is worth a thousand words, and MBO allows me to create a perfect picture."
Ed Ku
Regional Channel Manager
ABB
Popular Map Business Online features