Customer Mapping Software for Waste Management Businesses
with the Best Business Mapping Solution for Waste Management Today! – Take a FREE 1-month Trial
Waste management and recycling companies provide a valuable service to homes and businesses. Operators in this competitive sector must be able to make the most of thin profit margins without compromising their ability to deliver on their promises and keep customers satisfied.
Business Mapping software is an increasingly critical tool for recyclers and related businesses. MapBusinessOnline makes it easy for waste management businesses to plot addresses on a map. This in turn provides the perspective you need to make smarter decisions and keep overhead expenses to a minimum. Here's how.
Customer Mapping for Waste Management Companies
For recycling and waste management companies, fuel and fleet maintenance costs represent two of the most significant overhead expenses. Any improvements you can make in these areas contribute to a more stable and profitable business.
MapBusinessOnline can be used to visualize your coverage areas and create more efficient routes for your trucks. The ability to plot addresses on a map lets you see where your customers are and what they need on a week-by-week basis. With business mapping, you can optimize delivery routes and make changes on-the-fly that reduce operational inefficiencies.
This has several benefits from a business standpoint:
Less vehicle idling, less time spent in traffic and lower overall fuel use
Less wear and tear on your fleet and, as a result, improved uptime and fewer maintenance expenses
Fewer missed pickups, improved on-time performance and better overall customer satisfaction
Routing decisions should take customer complaints into account
Territory Mapping with MapBusinessOnline
MapBusinessOnline is a powerful tool that does more than just plot addresses on a map. Recycling and waste management companies can also use it to create custom-defined sales and service territories. Area mapping allows managers to see where their customers and competitors are and assign resources accordingly. MapBusinessOnline provide Census data and estimated projections, which, along with internal sales data, can augment your existing business intelligence with accurate demographic analysis.
Benefits of sales and customer mapping for waste management companies include improved scheduling, greater accountability and the ability to tailor marketing initiatives accordingly. Growing businesses can use this data to explore opportunities for expansion and determine where an investment in new facilities or additional trucks is likely to yield the best results.
Why MapBusinessOnline?
What makes MapBusinessOnline the best customer mapping program for waste management businesses? Here are a few of the main reasons:
It's cloud-based. The customer mapping tools from MapBusinessOnline are available from any computer - Mac or PC. This encourages collaboration and can make the most recent information available to your drivers while out on the road.
It's intuitive. MapBusinessOnline is designed to be used by anyone. A simple visual interface puts powerful tools right at your fingertips, reducing the time and expense of onboarding new staff.
It's affordable. MapBusinessOnline is one of the most affordable map plotting tools for waste management operations. Several convenient subscription options — including the MBO Team edition which starts at groups of 5 users — are available.
MapBusinessOnline is compatible with both Macs and Windows-based systems. See the benefits for yourself by signing up for a free one-month trial today.
Learn How Our Customers are Succeeding with MapBusinessOnline

"This software has been tremendously helpful in mapping out my company's sales territories map. I have researched many other products, but no one came close to the ease of use of data customization options MapBusinessOnline provides. Also, their maps are extremely accurate and pleasing to the eye. Sales projections and territory expansions can be easily mapped out with this software. Most importantly, they provide free training and a vast number of video guides that have been extremely helpful. It is apparent that this company cares about their product and their customers. Really happy with it."
KC Cooley
Credit Manager
Crediauto Financial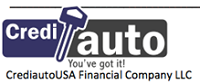 "Truly the easiest business mapping application I have ever used."
Chad Seaverns
National Sales Manager
www.nfdnetwork.com
"I just might possibly be in love with this service! This is the perfect program for my business."
Deborah Sterns