Delivery Route Planning Software
to Plan Your Delivery Routes Today! – Take a FREE 1-month Trial
A sales delivery route typically requires a rigid timeframe for the deliveries. Just one late delivery can lead to an unhappy customer and a possible loss of business for your company. Using innovative map routing software from MapBusinessOnline can provide the optimized route planning you need to keep your technician, sales or delivery team on schedule.
Overview of Important Delivery Route Planning Software Features/Benefits
Increase the likelihood of timely deliveries to provide the highest possible customer satisfaction
Access maps from any location where Internet access is available
View and organize key business data geographically
Create and manage efficient sales delivery routes that improve productivity via optimized route planning
Color-code and symbolize all relevant sales data in a variety of ways
Import and display up to 250,000 records in a matter of minutes
Work seamlessly with other systems — MBO supports QuickBooks, Salesforce.com and Act!
Create powerful business maps that will support and enhance your business planning activities
Display sales results in territory labels, district labels or pop-up labels
Use Our Sales Route Software to Create Customer Maps
MapBusinessOnline software lets you use your customer data to create map visualizations instead of simply viewing the data on a spreadsheet. By plotting your customer locations on a map, you'll be able to easily plan routes with multiple stops driving efficiency into your workflow. You'll also have the capability to plan the most efficient routes with up to 100 stops. You can even incorporate new stops into your delivery routes or eliminate stops as needed.
Increase Productivity and Lower Expenses
By reducing the time it takes to travel from one stop to the next, our map routing software allows your team to spend more time with customers at each stop. Your team will be able to provide better customer service, which can ultimately lead to improved customer retention and additional business. More efficient route planning may also enable you to add more stops to each route, which can increase sales revenues. By eliminating unnecessary mileage, you'll reduce your fuel and vehicle maintenance expenses. This will have a direct positive impact on your company's bottom line.
Easily Import Your Existing Data
Do you currently store your customer data in Microsoft Excel spreadsheets or other contact management or accounting software products such as Intuit QuickBooks or Swiftpage ACT? Try using MapBusinessOnline routing software to import data from these sources with just a couple of mouse clicks. You can also access a wide variety of map symbols for fast and easy identification of your customers on a map. You can share interactive maps with optimized routing capabilities with your colleagues. You can even print king-sized maps for your office walls.
Conduct Market and Competitor Analyses
One of the newest features of our delivery route planning software is the ability to conduct a basic or more in-depth market analysis. Depending on which tools you choose to utilize, you can simply visualize customer or prospect data against a map to get an idea of the density within a specific region. You can also add demographic data for a more detailed assessment. Another option is to import competitor data, such as store locations, to determine how you stack up within a given sales territory.
What Makes Our Online Routing Software the Best?
When you choose sales route mapping software from MapBusinessOnline, you benefit from the expertise of a geospatial software company that has been providing cost-effective mapping solutions for nearly two decades. All map data is compiled by the world's leading GIS experts to ensure maximum reliability. Our delivering route planning software is easy to use, and we also provide the best technical support in the industry. No other mapping software company pays more attention to its customers' specific feature requests than MapBusinessOnline!
We're an Experienced Business Software Solutions Provider
You also get the advantage of software created by a leader in the industry. We've been providing business mapping software to the US market since 1996. In addition to route sales and delivery companies, we serve industries such as banking, finance, advertising, insurance and healthcare.
Try Out Our Map Routing Software With No Risk
Register to receive our free trial offer, so you can use our software for 30 days without risk. No credit card is required! Find out for yourself how MapBusinessOnline routing software can enhance the performance of your technician, delivery or sales team!
See MapBusinessOnline in Action
Request a demo
Learn How Our Customers are Succeeding with MapBusinessOnline
"Very satisfied and happy with the program! Our organization was a little nervous when we found out we had to replace MapPoint. Once we came across MapBusinessOnline, we knew we had found the program for us. Not only are there many features for the map creators, there are also a lot of usable features for the individuals that receive the view-only shared maps. This is a great program and with the way our organization is changing, I have no concern about recommending it to other internal departments."
Business Manager
I-Car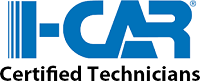 Billy Taylor of Stop Hunger Now, one the world's great nonprofit organizations said:
"Thanks for the great product, I use it all the time in our non-profit."
Billy and his team use MBO to create regional lists from their organizational data. MBO is a great data segmentation tool supporting market analysis. Users can segment data geographically and append a variety of data layers to exported results.
Billy Taylor
Director
Stop Hunger Now


"In a large company, with many layers of sales teams, sales management, territories, operations teams and distribution, it is vital to have a solution to quickly and easily display country and regional maps. I have tried multiple other mapping solutions in the past only to be frustrated by their limitations or by their complexity. MapBusinessOnline perfectly fits my need. MBO has the versatility to allow me to build somewhat complicated maps but also allows me to knock out the quick, one-off request. MBO continues to add features and I am excited to see what new features come out next."
Dave Perek
Sr Business Analyst
Schneider Electric

Popular MapBusinessOnline features