Delivery Route Planning Software
to Plan Your Delivery Routes Today! – Take a FREE 1-month Trial
A sales delivery route typically requires a rigid timeframe for the deliveries. Just one late delivery can lead to an unhappy customer and a possible loss of business for your company. Using innovative map routing software from Map Business Online can provide the optimized route planning you need to keep your technician, sales or delivery team on schedule.
Overview of Important Delivery Route Planning Software Features/Benefits
Increase the likelihood of timely deliveries to provide the highest possible customer satisfaction
Access maps from any location where Internet access is available
View and organize key business data geographically
Create and manage efficient sales delivery routes that improve productivity via optimized route planning
Color-code and symbolize all relevant sales data in a variety of ways
Import and display up to 250,000 records in a matter of minutes
Work seamlessly with other systems — MBO supports QuickBooks, Salesforce.com and Act!
Create powerful business maps that will support and enhance your business planning activities
Display sales results in territory labels, district labels or pop-up labels
Use Our Sales Route Software to Create Customer Maps
Map Business Online software lets you use your customer data to create map visualizations instead of simply viewing the data on a spreadsheet. By plotting your customer locations on a map, you'll be able to easily plan routes with multiple stops driving efficiency into your workflow. You'll also have the capability to plan the most efficient routes with up to 100 stops. You can even incorporate new stops into your delivery routes or eliminate stops as needed.
Increase Productivity and Lower Expenses
By reducing the time it takes to travel from one stop to the next, our map routing software allows your team to spend more time with customers at each stop. Your team will be able to provide better customer service, which can ultimately lead to improved customer retention and additional business. More efficient route planning may also enable you to add more stops to each route, which can increase sales revenues. By eliminating unnecessary mileage, you'll reduce your fuel and vehicle maintenance expenses. This will have a direct positive impact on your company's bottom line.
Easily Import Your Existing Data
Do you currently store your customer data in Microsoft Excel spreadsheets or other contact management or accounting software products such as Intuit QuickBooks or Swiftpage ACT? Try using Map Business Online routing software to import data from these sources with just a couple of mouse clicks. You can also access a wide variety of map symbols for fast and easy identification of your customers on a map. You can share interactive maps with optimized routing capabilities with your colleagues. You can even print king-sized maps for your office walls.
Conduct Market and Competitor Analyses
One of the newest features of our delivery route planning software is the ability to conduct a basic or more in-depth market analysis. Depending on which tools you choose to utilize, you can simply visualize customer or prospect data against a map to get an idea of the density within a specific region. You can also add demographic data for a more detailed assessment. Another option is to import competitor data, such as store locations, to determine how you stack up within a given sales territory.
What Makes Our Online Routing Software the Best?
When you choose sales route mapping software from Map Business Online, you benefit from the expertise of a geospatial software company that has been providing cost-effective mapping solutions for nearly two decades. All map data is compiled by the world's leading GIS experts to ensure maximum reliability. Our delivering route planning software is easy to use, and we also provide the best technical support in the industry. No other mapping software company pays more attention to its customers' specific feature requests than Map Business Online!
We're an Experienced Business Software Solutions Provider
You also get the advantage of software created by a leader in the industry. We've been providing business mapping software to the US market since 1996. In addition to route sales and delivery companies, we serve industries such as banking, finance, advertising, insurance and healthcare.
Try Out Our Map Routing Software With No Risk
Register to receive our free trial offer, so you can use our software for 30 days without risk. No credit card is required! Find out for yourself how Map Business Online routing software can enhance the performance of your technician, delivery or sales team!
See Map Business Online in Action
Learn How Our Customers are Succeeding with Map Business Online
A leading provider of automated storage and retrieval systems, Kardex Remstar has a multi-layered distribution network in North America. Mapping regional sales territories and sales districts using ZIP codes and states. Kardex Remstar tapped into MBO territory creation services to make the process quick and easy. Detailed ZIP code tables were converted by Map Business Online into multiple maps describing their distribution network, sales coverage by customer segment, and product maps.
"The product is phenominal and the support even better."
Sales Manager
Kardex

MVP Sports Clubs is a sports and health facility management and development company with opera¬tions in Central Florida and West Michigan. MVP uses Map Business Online to construct demographic map profiles of a radius surrounding each of their many sports clubs. Such market analysis helps MBO users develop a better understanding of their business which makes strategic planning more effective.
"MBO users develop a better understanding of their business which makes strategic planning more effective."
Mark Hope
Business Manager
MVP Sports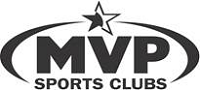 "We've tried the REST now we are using the BEST. After searching and trying other mapping programs for our delivery operations team and finding that we just couldn't get all the features that we required, we finally found Map Business Online. Not only did it have all the features we needed including Longitude/Latitude and optimizing delivery routes, but it provided us tons of other bells and whistles. MBO proved to be a superb tool for our operations team to create routes and territories with the click of a few buttons while also allowing our reporting team to make beautiful maps that help our executive team visualize the story the data was telling. We are using this for the 2nd year in a row and will be renewing when it is time again. We pride ourselves at offering cutting edge applications to our millions of readers and subscribers worldwide and love that MBO helps us stay ahead of the technology curve by continuing to update their product and features. The release of MBO for the Desktop was a great addition and only helps make using the product even easier. To the staff at MBO — Keep up the great work!"
Dow Jones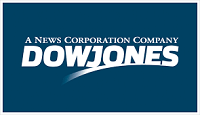 Popular Map Business Online features