Distribution & Wholesaler Mapping Software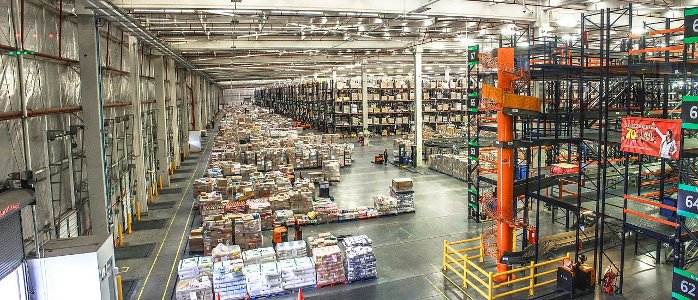 to Get Distribution & Wholesaler Mapping Software Today! – Take a FREE 1-month Trial
Distributors/wholesalers require plenty of flexibility to optimize and justify their position in the supply chain, between suppliers and customers. This could mean shorter and more frequent cycle times, accommodating changing customer demands, getting by with tighter profit margins and a managing a ever changing retail environment. Distributors must continually sift and mine data to gain insights into the business landscape and maintain a competitive edge. From local chains to national distribution companies, it's important to understand the effect location has on your business.
Map Business Online provides business mapping solutions that enable distributors of all sizes to help optimize their inventory planning, delivery networks and order management processes. Distributors and wholesalers benefit from our powerful suite of data visualization, market analysis and sales territory mapping tools.
How Business Mapping Software Can Benefit Distribution Businesses
Map Business Online software is designed to provide distributors with the tools they need to ensure fast and accurate fulfillment. Key capabilities include:
Site selection: Site selection is one of the key benefits of business mapping software for wholesalers. With Map Business Online, you can create custom maps that display your suppliers and retail locations. If you're planning on expanding your business or moving to a new location, this provides useful context for understanding end-customer requirements and choosing a site accordingly. Map Business Online can also help locate your competitors and identify underserved areas that offer the most potential for expansion.
Distribution planning: Wholesalers use business mapping on a day-to-day basis to visualize warehouse locations and associated inventory dollars. Import data from your sales spreadsheets and other platforms to analyze your data from a geographic perspective that will inform your strategic decision-making. Look for trends around where you allocate resources and how to optimize delivery routes. Ultimately, with Map Business Online, you can move products faster and run a leaner operation overall, without compromising customer service. Maps are for planning.
Customer mapping: Business mapping software can be used to create and search custom sales territories by trade area. Use Map Business Online to aggregate and display purchasing dollars by location, locate promising leads, and incorporate demographic data in a way that helps you better understand your customers. With access to geographic sales intelligence and your customer visualizations, your team can plan more effective marketing campaigns and deliver more targeted services.
Collaboration: Map Business Online is extremely useful for collaboration, particularly in multi-site warehousing operations. Use it to share key metrics with warehouse and delivery personnel, or to share interactive maps and reports with staff, management and partners. Map Business Online is cloud-based, which means all stakeholders have access to the most recent data sets via their computer or smartphone. Web-maps are publicly shared at extremely low cost.
Map Business Online is one of the most economical warehouse mapping software platforms available. Choose from several subscription options. Multi-site distribution centers should consider the MBO Team edition. The Team edition of Map Business Online includes support for 5 users and up, access to premium content and the ability to share maps for collaborative editing. Leverage your best minds towards solving problems with shared map editing.
Use Map Business Online Team edition to establish collaborative map sharing across your teams and departments to leverage team decision making. Team mapping lets you integrate various data sources onto a shared, editable map. Now your sales, accounting, and operations can view the same business visualizations and results reporting, driving more effective decisions all around. Imagine all departments sharing a map to solve problems.
For more information about various subscription models and pricing options, contact a Map Business Online representative directly.
Importing Your Business Data into Map Business Online Software
Whether you rely on an Excel spreadsheet or a CRM solution for your business data, Map Business Online has a user-friendly interface that simplifies the entire process of uploading data into our system. We provide clear instructions to get you up and running quickly. If you need any help, we also have a knowledgeable and experienced staff that is ready to assist you.
Map Business Online provides distributors and wholesalers with innovative, cost-effective business mapping software, along with the benefit of almost 20 years of experience in the industry. We only source map data from the best GIS experts in the world, which means you'll always have the most reliable data available. Our mapping software for distribution and wholesalers is easy to use - register today for our free, 1-month offer.
Learn How Our Customers are Succeeding with Map Business Online
"I wanted to thank my customer service rep Jason for always going above and beyond every time I call for answers...AND THIS IS WHILE I AM USING A TRIAL VERSION!!! With this kind of service, why would you ever use another software company?"
David imports his USA-wide network of restaurant service suppliers and uses the map to visualize his contacts for instant access.
"Every time I use Map Business Online…and I always get what I need."
David Ziviello
Sales
RositoBisani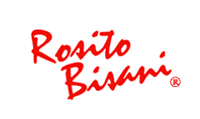 "Map Business Online has made it easy for DriSteem to locate and compare Rep territories. Every single person in our office has a map from Map Business Online at their desk and refers to it daily. We are thankful to be using Map Business Online for developing our business and outside sales representative team!

Thank you Map Business Online!"
Abby Rogers
Marketing Coordinator
DriSteem Corporation

Prison Fellowship — Prison Fellowship® trains and inspires churches and communities-inside and outside of prison-to support the restoration of those affected by incarceration. PFM uses Map Business Online Team Edition to create a variety of maps that track the placement of constituents and describe the demographic background of placement areas for further study and understanding.
"We love MBO, especially the ability to share maps with non-license holders for viewing!"
Business Manager
Prison Fellowship