Market Analysis with Drive Time
to Open the Power of Drive Time in Market Analysis – Take a FREE 1-month Trial
What Can You Do With Our Drive Time Tool?
MapBusinessOnline drive time software enables you to:
Display single or concentric drive time polygons to highlight areas by varying drive times, which can be invaluable for estimating customer proximity to new store locations and defining multiple store operating areas.
Search and segment imported mailing lists within highlighted drive time polygons, allowing you to easily and efficiently plan prospecting activities within a specified territory.
Look up ZIP codes and Census tracts by drive time polygons — you can focus your efforts on areas with the greatest population/business densities
Calculate market penetration within drive time zones, which can result in more efficient call planning.
Plan sales trips based on driving proximity from events or hotel locations so your salespeople won't waste precious time in transit.
Share and print drive time maps that can be used to ensure that your salespeople and other members of your team are on the same page from a planning and accountability standpoint.
Query Data and Estimate Driving Requirements with Drive Time Polygons
Do your customers drive long distances to shop at your Store? Or do your traveling technicians need to minimize the time they spend behind the wheel? MapBusinessOnline offers a user-friendly software solution that enables you to visualize coverage areas in terms of driving times. The drive time query creates polygons based on the amount of time it takes to drive in any direction from a central point. Use our drive time planning tool to maximize the effectiveness of your sales or technical staff by minimizing unproductive drive time. Drive time let's you estimate the most effective use of advertising around your retail locations. If customers are only willing to drive an hour, then advertise to those zip codes within an hour's drive time.
Easily Create Polygons for Comprehensive Dynamic Drive Time Analysis
MapBusinessOnline provides drive time analysis polygons that highlight an area around a central point like store or your business location based on the vehicle driving times in all directions. Simply select the drive time tool, and place a point on the map. Or enter and search an address. Choose the driving time you would like to display and create the polygon. All drive time estimates are based on the most direct routes across existing road networks.
Try Our Drive Time Software for Free!
Still not sure if MapBusinessOnline drive time software can enhance your sales planning and market analysis? We encourage you to take advantage of our no-risk, 1-month FREE trial offer today!
See MapBusinessOnline in Action
Request a demo
Learn How Our Customers are Succeeding with MapBusinessOnline

"This software has been tremendously helpful in mapping out my company's sales territories map. I have researched many other products, but no one came close to the ease of use of data customization options MapBusinessOnline provides. Also, their maps are extremely accurate and pleasing to the eye. Sales projections and territory expansions can be easily mapped out with this software. Most importantly, they provide free training and a vast number of video guides that have been extremely helpful. It is apparent that this company cares about their product and their customers. Really happy with it."
KC Cooley
Credit Manager
Crediauto Financial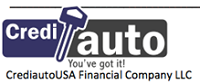 "I had an excellent experience with MapBusinessOnline because my company works in the agriculture industry and makes maps showing where our fields are and these maps need to be viewed and shared in a database. Your product seemed to fit our needs. Overall good support, ease of use, and quality of maps created!"
Seneca Foods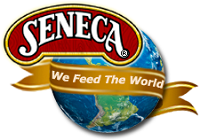 "We recently switched to Map Business Online at our company. Not only is MBO returning us better results than our old software, but it came with a 3500% decrease in yearly licensing fees! We couldn't be happier with the switch. Excellent ease of use. I was able to just open up the program and go. It's very user friendly. I did get stuck with one feature, and reached out to customer service for help. I didn't really expect to get anything in return, but they emailed me back within the hour, and I was only a trial member! Very pleased."
Business Manager
Storecrafter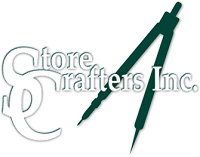 Popular MapBusinessOnline features