Illustrate Business Data on a Map with Charts
to Create Your First Map with Charts – Take a FREE 1-month trial
How to Illustrate Business Data on a Map with Charts
A great benefit of incorporating MapBusinessOnline mapping software into your strategic planning activities is that it provides an excellent way to bring your business data to life. Simply import data from your Excel spreadsheets or other resources such as Salesforce.com and QuickBooks, and you can plot selected data points on a map in the form of full-color pie or bar charts.
Displaying pie or bar charts on a map can provide a number of important business advantages. For instance, you can clearly see the breakdown of sales on a per-product basis for any region or territory you choose to target. You can also segment your customers based on certain demographic criteria such as age, gender, income or home value, which can prove invaluable when developing targeted direct mail campaigns. You can also see whether your customers are paying their bills by visually comparing invoices due vs. invoices paid.
We've made it easy to learn how to illustrate data on a map with charts. Simply follow the simple steps for color-coding your data, plotting your data files, choosing the way in which you wish to summarize your data by geography or territory, and selecting the various options regarding chart size, labeling, values and more.
Chart samples are automatically updated as you make your selections, and you can preview your charts before completing the process by clicking on the "Done" button.
Feel free to contact us if you have any questions regarding how to illustrate business data on a map with charts.
See MapBusinessOnline in Action
Request a demo
Learn How Our Customers are Succeeding with MapBusinessOnline
"Very satisfied and happy with the program! Our organization was a little nervous when we found out we had to replace MapPoint. Once we came across MapBusinessOnline, we knew we had found the program for us. Not only are there many features for the map creators, there are also a lot of usable features for the individuals that receive the view-only shared maps. This is a great program and with the way our organization is changing, I have no concern about recommending it to other internal departments."
Business Manager
I-Car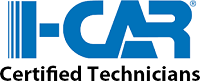 "I just might possibly be in love with this service! This is the perfect program for my business."
Deborah Sterns
"We use MBO for event planning at cities all across the USA. It's easy and fast. It blows away the other applications we tried."
Kristine Gates
Strategic Accounts Sales Manager
Extend Health
Popular MapBusinessOnline features