Illustrate Business Data on a Map with Charts
to Create Your First Map with Charts – Take a FREE 1-month trial
How to Illustrate Business Data on a Map with Charts
A great benefit of incorporating MapBusinessOnline mapping software into your strategic planning activities is that it provides an excellent way to bring your business data to life. Simply import data from your Excel spreadsheets or other resources such as Salesforce.com and QuickBooks, and you can plot selected data points on a map in the form of full-color pie or bar charts.
Displaying pie or bar charts on a map can provide a number of important business advantages. For instance, you can clearly see the breakdown of sales on a per-product basis for any region or territory you choose to target. You can also segment your customers based on certain demographic criteria such as age, gender, income or home value, which can prove invaluable when developing targeted direct mail campaigns. You can also see whether your customers are paying their bills by visually comparing invoices due vs. invoices paid.
We've made it easy to learn how to illustrate data on a map with charts. Simply follow the simple steps for color-coding your data, plotting your data files, choosing the way in which you wish to summarize your data by geography or territory, and selecting the various options regarding chart size, labeling, values and more.
Chart samples are automatically updated as you make your selections, and you can preview your charts before completing the process by clicking on the "Done" button.
Feel free to contact us if you have any questions regarding how to illustrate business data on a map with charts.
See MapBusinessOnline in Action
Request a demo
Learn How Our Customers are Succeeding with MapBusinessOnline

"MapBusinessOnline has made it easy for DriSteem to locate and compare Rep territories. Every single person in our office has a map from MapBusinessOnline at their desk and refers to it daily. We are thankful to be using MapBusinessOnline for developing our business and outside sales representative team!

Thank you MapBusinessOnline!"
Abby Rogers
Marketing Coordinator
DriSteem Corporation


"I have been using MapBusinessOnline for about 8 months and couldn't be happier with the services it provides. I have employees and myself who map around 250 routes monthly for our sales team. The interface is easy-to-use and the abilities are exactly what I need. My sales team finds the maps and step by step routes easy to follow and accurate. My store lists change every quarter and the uploading system allows me to quickly upload a new list and categorize the account by priority using colors and shapes. I have also used the heat mapping capabilities and found those easy to customize and quick to use. As with any advanced software, this does take a week or two to learn the more complex features, but it is well worth the time invested. This is the software I would have designed if I was to create one myself. Great job!!!"
Bill Hanavan
Director of Operations
Strategic Retail Solutions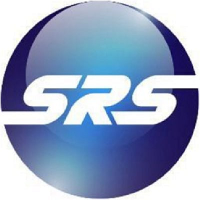 "We recently switched to Map Business Online at our company. Not only is MBO returning us better results than our old software, but it came with a 3500% decrease in yearly licensing fees! We couldn't be happier with the switch. Excellent ease of use. I was able to just open up the program and go. It's very user friendly. I did get stuck with one feature, and reached out to customer service for help. I didn't really expect to get anything in return, but they emailed me back within the hour, and I was only a trial member! Very pleased."
Business Manager
Storecrafter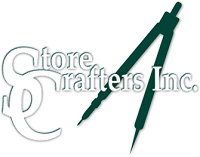 Popular MapBusinessOnline features