Industrial & Manufacturing Mapping Software
to Visualize and Optimize Your Business Operation, Sales & Marketing Today! – Take a FREE 1-month trial
Chemical ● Plastics ● Steel ● Lumber ● Paper ● Automotive ● Energy ● Research ● Tool & Die ● Castings ● Food & Beverage
As an Industrial and Manufacturing business manager, you have your hands full. New challenges are presented everyday – competitive product pressures, automation upgrades, lineside manufacturing improvements, warehousing and shipping changes, product development and engineering adjustments, sales goals and objectives, new market analysis. It all takes time and money. And the CEO wants your contribution for the strategic plan by Friday.
MapBusinessOnline enterprise mapping can assist busy operational, sales or marketing managers by providing advanced and affordable location analysis tools that lend an informed perspective to your business planning. Use MBO to:
Create informative strategic plan maps that combine location, demography and your business data
Design and edit sales territories that drive accountability into your sales organization
Produce product maps that help define existing and future product distribution
Develop marketing maps that explain where your business has been and where it needs to go.
Mapping for Industrial Sales Departments – Sales managers use MBO to design sales territories and define critical areas of sales responsibility. Managers design sales territories from legacy customer account address databases. Territories are defined based on various criteria including weighted sales by area, existing account responsibility, growth initiatives by area, demographic or imported business data. Import territories from a spreadsheet or build them from scratch on the business map application.
Industrial sales department managers turn to business mapping to help develop an informed strategic plan often starting with simple customer visualizations.
Prospective customer data is easily turned into a dot-density map prospect map defining concentrated areas of potential for your sales department to mine
Competitor location data is overlaid on your business analysis map revealing a comprehensive competitor map, a critical perspective for any strategic plan
Easily exchange business data between MBO and your preferred CRM. Integrates with Salesforce.com and Act! Interface with other CRM through easy export and import functions.
No sales plan is complete without a business map.
Individual sales representatives use MBO to develop optimized routes, and plan customer visits. Expose new accounts or backfill sales call cancelations. Event planners utilize business mapping software to plan campaigns over extended periods.
Product maps can be developed to show areas and markets by product sold. Drive time zones are used to help define territories, and sales rep areas. Business maps are communication tool and can be shared with call center groups to explain the selling structure within your organization.
Mapping for Industrial Marketing – Marketing managers and campaign planners utilize MBO to design market analysis map of target areas that support industrial marketing initiatives. MBO Demographic data is often added to the map analysis to help define market potential. Imported customer lists, prospect lists or subscription lists are segmented geographically and filtered for export and use outside the application. Maps drive effective communication.
Apply drive time polygons to define market areas based on both driving habits or demographic make-up
Create custom business maps for management, project meetings or other departments
Share Industrial maps as static image files, power point presentations, or even through live use of the business mapping application itself.
A common application of business mapping for industrial marketing departments is the creation of a ZIP code profile map. ZIP code profiling combine demographic layers with marketing campaign results by ZIP code to define the best performing ZIP codes in the nation. Once those best ZIP codes are identified their demographic DNA is analyzed to create a nation-wide model for best potential ZIP code marketing targets.
Mapping for Industrial Business Planning – Business maps are used to supplement strategic decision making across large organizations. Industrial business maps provide valuable insight towards overall strategic planning and decision making
Customer visualizations help to define areas of success and areas with growth potential
Structure regional sales territories on requirements and existing management availability
Overlay views of regional maps, territory maps and customer data help define areas of improvement or overlapping coverage areas
Establish cross department shared map editing teams that solve business problems together.
Mapping for Department Administrators – MapBusinessOnline is often delegated to administrative assistants for basic business map preparation. Such map applications can vary widely but is most often applied to sales and marketing. Admins are often directed to solve many problems with the new mapping application. We get lots of calls and emails from anxious executive administrators who were just told how much the boss wants accomplish with this new map application. It's OK. We're here to help.
Mapping for Accounting managers - Accounting departments use business mapping to:
Double check mileages and time stamps of submitted expenses
Conduct commission analysis based on sales territory alignment - minimize ugly commission haggling
Participate in shared map editing groups to solve business problems.
MBO Features that Specifically Benefit an Industrial Organization's Mapping Needs
Easily Import Customer Address Lists – color code a & symbolize
Collaborative Team Editing & Map Sharing Capabilities
Build Market Area of Interest Maps – create & export demographic market analysis
Easy-to-use Territory Alignment Tools – drive accountability into your salesforce
Access to Comprehensive Demographic Data Layers – export analysis results for use outside MBO
Conduct Drive Time Analysis and Geodata Filtering and Segmentation
Map Publishing Tools and Printing Capabilities
Optimized Routing with Time Windows - sales planning and event management.
Contact Us for a Free 1-Month Trial
A great way to find out if our business mapping software is right for your organization is to take advantage of our free 1-Month trial offer. Register today to receive your no-risk trial!
Learn How Our Customers are Succeeding with MapBusinessOnline
"Very satisfied and happy with the program! Our organization was a little nervous when we found out we had to replace MapPoint. Once we came across MapBusinessOnline, we knew we had found the program for us. Not only are there many features for the map creators, there are also a lot of usable features for the individuals that receive the view-only shared maps. This is a great program and with the way our organization is changing, I have no concern about recommending it to other internal departments."
Business Manager
I-Car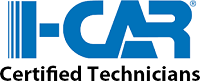 "I wanted to thank my customer service rep Jason for always going above and beyond every time I call for answers...AND THIS IS WHILE I AM USING A TRIAL VERSION!!! With this kind of service, why would you ever use another software company?"
David imports his USA-wide network of restaurant service suppliers and uses the map to visualize his contacts for instant access.
"Every time I use MapBusinessOnline…and I always get what I need."
David Ziviello
Sales
RositoBisani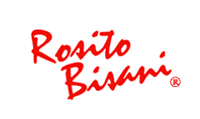 One of many international companies left hanging by Microsoft's cancelation of MapPoint and turning to MapBusinessOnline for a MapPoint replacement. Multiple departments across the enterprise utilize business mapping for a variety of applications including claims management analysis, insurance related operational planning, and market analysis. An extremely detailed procurement and security review lead to a contract for MapBusinessOnline services. Corporate accounts use MBO for sales territory mapping, collaborative Team editing, and communicating with maps.
Top Ten Property & Casualty Insurer