Insurance Mapping Software
to Access Insurance Mapping Software Today! – Take a FREE 1-month Trial
The insurance industry is highly competitive. Standard marketing and strategic tools may not be enough to set you apart from the competition. For this reason, a growing number of businesses are turning to big data for solutions to their most common problems.
Map Business Online is an advanced insurance mapping software application for brokers, adjusters, appraisers and anyone else who works in the industry. With it, you can leverage sales and demographic data to your advantage, placing it in a spatial context that helps you make informed decisions and uncover hidden insights into who your customers are and what they need.
Why Is Insurance Mapping Software Important?
Most employers and managers in the insurance industry don't interact with their clients on a day-to-day basis. As a result, it's easy to lose sight of the people you serve — the people who are vital to the success of your operation. Insurance mapping software is an indispensable source of perspective that puts your sales and customer information in a broader context. It is not a replacement for conventional marketing tools. Rather, it's a way of making those tools more intelligent, data-driven and, ultimately, effective.
A Closer Look at Your Sales Territories
If you own an insurance company or operate an insurance agency, how well do you really understand your sales and marketing territories? Are you allocating your available assets throughout your territory in the most efficient manner, or are you missing out on potentially lucrative opportunities? Is your sales force appropriately accountable for their sales pipeline commitments?
By implementing affordable and easy-to-use insurance mapping software from Map Business Online, you'll significantly enhance your sales territory planning activities and increase the productivity of your agents.
Better Placement of Agency Locations
While many customers are purchasing insurance online these days, there is a substantial segment of the population that prefers to deal face-to-face with an agent. Our insurance mapping software allows you to pinpoint the geographic locations where in-person agent services remains in high demand and visualize these areas on a map. This could indicate the best areas for placing physical agency locations, so you can provide the most reliable and relevant service to your customer base.
Route Optimization for Your Field Force
If your sales team includes a field force that visits your customers on a regular basis, our insurance mapping software enables you to generate optimized multi-stop routes. Your salespeople will be able to see more customers in less time, while also minimizing their fuel and travel expenses. Stops can also be easily added and deleted with just a few clicks of a mouse. Map Business Online also lets you share interactive web maps with optimized route capabilities with your colleagues.
Precise Demographic Analysis of Potential Market Areas
Our insurance mapping software gives you easy access to key demographic data that can also be used to enhance your marketing efforts. By plotting demographic information such as age, income level, or ethnicity on a map, you can more effectively target your products and premiums to specific segments of the market. Instead of a one-size-fits-all approach, you'll be able to tailor your policies and sales efforts to better meet the exact needs of your customers.
Determine Which Areas to Avoid
In the insurance business, it's just as important to know where not to sell polices. Use our insurance mapping software to identify potential risk areas where the amount of claims filed by policyholders is likely to be high. Use tools such as color-coded heat maps and radius maps to determine negative trends that could be a sign of insurance fraud. By assessing your risk exposure within a given area before you attempt to do business there, our insurance mapping software can help you avoid potentially costly mistakes.
Making the Best Use of Your Resources With Map Business Online
Ultimately, insurance mapping software is an investment in a smarter, more proactive business. By helping you target your marketing and sales efforts where they are needed most, mapping software allows your staff to spend more time helping customers and less time chasing unproductive leads. This fosters better relationships and ensures that, when help is needed following an accident, your team will be well prepared to respond with professional, compassionate and informed care.
Reliable Insurance Mapping Software Solutions Since 1996
MapBusinessOnline is an experienced mapping software solutions provider that understands the challenges insurance companies and agencies face. Our insurance mapping products feature the easiest user interface in the industry. You'll be able to get the maximum benefit from our products even if you have never used mapping software before. We also provide world-class one-on-one technical support whenever you need it.
Recent Improvements
Map Business Online is the insurance mapping software of choice for many organizations. The most recent version of the software includes a slate of advanced features that further expand its functionality. These include:
Support for custom regions and divisions in the territory mapping feature, allowing users to create maps that better reflect their organization
More editing tools, giving users enhanced control over fill color, border color and transparency, and helping them produce more attractive, visually arresting maps
Improved routing capabilities, making it easier to map out delivery and sales routes that are exportable and sharable among your team
More demographic data, sourced from third-party, industry-specific firms, giving users a closer look at the people and regions they serve
These new features further cement Map Business Online's reputation as one of the most important pieces of software used by the insurance industry. See our insurance mapping software in action by requesting a free trial or product demonstration today.
Try Our Insurance Mapping Software for Free
Take advantage of our 1-Month trial offer, and try out our insurance mapping solution without any risk. Register for your free trial today!
Learn How Our Customers are Succeeding with Map Business Online
"Map Business Online helps me identify our most promising markets and define exactly those contacts I'm going to market to. It's the best product I've found that lets me 'visualize' my data."
Tom Jans
Director of Marketing
Swing Surgeon Golf Management
"I had an excellent experience with Map Business Online because my company works in the agriculture industry and makes maps showing where our fields are and these maps need to be viewed and shared in a database. Your product seemed to fit our needs. Overall good support, ease of use, and quality of maps created!"
Seneca Foods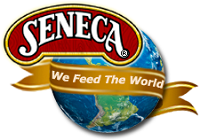 "Map Business Online has played a major role in helping us to expand. It has helped us successfully map out our territories so that we know where we are and where we can be. With a clear picture of where we are, it has helped make it easier to locate available territory for our new Franchisees. Map Business Online has even helped us keep our guarantee and carry out its promise for a five mile protection radius for each Franchisee. Map Business Online has not only given us a map of where we are now, but it has also given us a map for our future."
Sine Schirmer
Franchise Support Department Head
The Tutoring Center Franchise Corp