Build Interactive ZIP Code Maps
We offer most accurate ZIP5 and ZIP3 maps from USPS
and Create Your First Interactive ZIP Code Map – Take a FREE 1-month Trial
ZIP codes are a critical map layer for conducting analysis in business mapping software. Originally created by the U.S. Postal Service to improve mail delivery, ZIP codes have become a meaningful geographic unit used by business to analyze markets, plan marketing campaigns, and define sales territories.
Businesses and non-profit organizations use interactive ZIP code maps for a variety of real life applications:
Map Business Online's ZIP code map layer can be turned off and on. ZIP codes can be color shaded to reflect areas of interest, territories, coverage areas or to simply highlight a ZIP code or two. ZIP code boundary lines can be adjusted by color and thickness interactively. And ZIP code labels can be appended by up to five additional data fields. Append your ZIP code labels with demographic data, calculated data or your own imported sales or operational data. Export lists of ZIP codes for use in 3rd party applications.
ZIP code data in Map Business Online is automatically updated quarterly to reflect US Postal Service changes. A complete list of all types of ZIP codes (boundary and point types) is included in the application assuring any legitimate ZIP can be queried, filtered and exported for use on your business.
Map Business Online offers a variety of methods for creating and sharing interactive ZIP code maps. So, whether you need advanced, hierarchical sales territory management maps or you just need a simple list of ZIP codes now is the time for you to leverage the power of interactive ZIP code maps for your business.
See Map Business Online in Action
Learn How Our Customers are Succeeding with Map Business Online
A leading provider of automated storage and retrieval systems, Kardex Remstar has a multi-layered distribution network in North America. Mapping regional sales territories and sales districts using ZIP codes and states. Kardex Remstar tapped into MBO territory creation services to make the process quick and easy. Detailed ZIP code tables were converted by Map Business Online into multiple maps describing their distribution network, sales coverage by customer segment, and product maps.
"The product is phenominal and the support even better."
Sales Manager
Kardex

"We've tried the REST now we are using the BEST. After searching and trying other mapping programs for our delivery operations team and finding that we just couldn't get all the features that we required, we finally found Map Business Online. Not only did it have all the features we needed including Longitude/Latitude and optimizing delivery routes, but it provided us tons of other bells and whistles. MBO proved to be a superb tool for our operations team to create routes and territories with the click of a few buttons while also allowing our reporting team to make beautiful maps that help our executive team visualize the story the data was telling. We are using this for the 2nd year in a row and will be renewing when it is time again. We pride ourselves at offering cutting edge applications to our millions of readers and subscribers worldwide and love that MBO helps us stay ahead of the technology curve by continuing to update their product and features. The release of MBO for the Desktop was a great addition and only helps make using the product even easier. To the staff at MBO — Keep up the great work!"
Dow Jones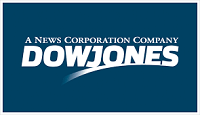 "This software has been tremendously helpful in mapping out my company's sales territories map. I have researched many other products, but no one came close to the ease of use of data customization options MapBusinessOnline provides. Also, their maps are extremely accurate and pleasing to the eye. Sales projections and territory expansions can be easily mapped out with this software. Most importantly, they provide free training and a vast number of video guides that have been extremely helpful. It is apparent that this company cares about their product and their customers. Really happy with it."
KC Cooley
Credit Manager
Crediauto Financial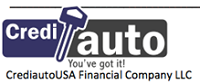 Popular Map Business Online features