Build Interactive ZIP Code Maps
We offer most accurate ZIP5 and ZIP3 maps from USPS
and Create Your First Interactive ZIP Code Map – Take a FREE 1-month Trial
ZIP codes are a critical map layer for conducting analysis in business mapping software. Originally created by the U.S. Postal Service to improve mail delivery, ZIP codes have become a meaningful geographic unit used by business to analyze markets, plan marketing campaigns, and define sales territories.
Businesses and non-profit organizations use interactive ZIP code maps for a variety of real life applications:
MapBusinessOnline's ZIP code map layer can be turned off and on. ZIP codes can be color shaded to reflect areas of interest, territories, coverage areas or to simply highlight a ZIP code or two. ZIP code boundary lines can be adjusted by color and thickness interactively. And ZIP code labels can be appended by up to five additional data fields. Append your ZIP code labels with demographic data, calculated data or your own imported sales or operational data. Export lists of ZIP codes for use in 3rd party applications.
ZIP code data in MapBusinessOnline is automatically updated quarterly to reflect US Postal Service changes. A complete list of all types of ZIP codes (boundary and point types) is included in the application assuring any legitimate ZIP can be queried, filtered and exported for use on your business.
MapBusinessOnline offers a variety of methods for creating and sharing interactive ZIP code maps. So, whether you need advanced, hierarchical sales territory management maps or you just need a simple list of ZIP codes now is the time for you to leverage the power of interactive ZIP code maps for your business.
See MapBusinessOnline in Action
Request a demo
Learn How Our Customers are Succeeding with MapBusinessOnline
"I had an excellent experience with MapBusinessOnline because my company works in the agriculture industry and makes maps showing where our fields are and these maps need to be viewed and shared in a database. Your product seemed to fit our needs. Overall good support, ease of use, and quality of maps created!"
Seneca Foods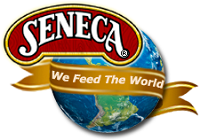 DPS is the leading provider of timely, relevant and motivational promotional materials for automotive dealerships. Their business strategies drive customer loyalty and sales revenues. Their sales manager uses MBO to create and manage sales territories and describes MBO this way,
"The product is phenomenal and the support even better."
Dealer Product Services (DPS)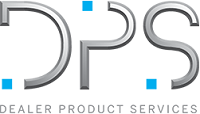 "This software is a game changer for me in the workplace. Easy to use tools and a fast system to do the job efficiently and effectively every time. I've been able to build more territories with confidence, bringing my team more growth opportunities for 2019"
Daina C.
Franchise Development Manager
Amada Franchise, Inc.

Popular MapBusinessOnline features