Print Large Format Map Documents
to Create a Large Custom Printable Map – Take a FREE 1-month Trial
Business mapping software users often communicate with maps. And sometimes a really big printable map communicates the big picture most effectively. MapBusinessOnline includes the ability to save your map view in a PDF format to print large format wall maps.
Typical uses of large format wall maps are call center environments that want to show field sales rep locations or sales activity across the USA; public safety emergency processes like missing persons search results or emergency resource locations; or natural resource planning operations describing energy resources over a large area.
MapBusinessOnline business mapping software provides a flexible method of saving your large map view to a PDF. Choose between a what-you-see-is-what-you-get print preview or a print based on a hand drawn rectangle preview. Either way, you can easily establish just the right perspective for your target map area before you commit to a plotter print.
Take your finished PDF file to a graphics specialist, your plotter department or a FedEx Office shop to get your final map for hanging.
Print large format maps. Export large printable maps in Adobe® PDF format. No need for expensive equipment. Print large maps on multiple pages with your home or office printer. Print compelling wall maps up to 5 feet x 5 feet in size.
Create business maps using your imported business data, Census demographic data, or 3rd party business data.
Symbolize and color-code your map data as required.
Choose the zoom level that sets the appropriate level of details for printed map.
Choose the map size that establishes a bounding regional rectangle in portrait or landscape print view and includes your target business data.
Choose "Save Map as PDF" print option. Select from paper preferences, adjust margins, and choose plotter or multi-page printing options.
Print Large Format Maps to show Customers, Sales Progress, Market areas, or Territory Assignments.
Start using MapBusinessOnline with 1-month no-obligations FREE trial today!
See MapBusinessOnline in Action
Request a demo
Learn How Our Customers are Succeeding with MapBusinessOnline
A leading provider of automated storage and retrieval systems, Kardex Remstar has a multi-layered distribution network in North America. Mapping regional sales territories and sales districts using ZIP codes and states. Kardex Remstar tapped into MBO territory creation services to make the process quick and easy. Detailed ZIP code tables were converted by MapBusinessOnline into multiple maps describing their distribution network, sales coverage by customer segment, and product maps.
"The product is phenomenal and the support even better."
Sales Manager
Kardex

This leading national footwear brand manufacturer uses MapBusinessOnline to conduct retail coverage assessments nationwide. They loved MBO's ability to provide both street level detail and USA wide high level views of points-of-sale. Importing location enabled address databases for symbolization and color shading is easy. New and planned stores can be added to the map market analysis as products are launched and mature.
"Importing location enabled address databases for symbolization and color shading is easy."
Todd Eichelberger
Sales Director
Adidas

"We've tried the REST now we are using the BEST. After searching and trying other mapping programs for our delivery operations team and finding that we just couldn't get all the features that we required, we finally found MapBusinessOnline. Not only did it have all the features we needed including Longitude/Latitude and optimizing delivery routes, but it provided us tons of other bells and whistles. MBO proved to be a superb tool for our operations team to create routes and territories with the click of a few buttons while also allowing our reporting team to make beautiful maps that help our executive team visualize the story the data was telling. We are using this for the 2nd year in a row and will be renewing when it is time again. We pride ourselves at offering cutting edge applications to our millions of readers and subscribers worldwide and love that MBO helps us stay ahead of the technology curve by continuing to update their product and features. The release of MBO for the Desktop was a great addition and only helps make using the product even easier. To the staff at MBO — Keep up the great work!"
Dow Jones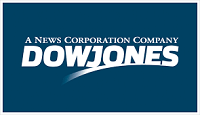 Popular MapBusinessOnline features