Print Large Format Map Documents
to Create a Large Custom Printable Map – Take a FREE 1-month Trial
Business mapping software users often communicate with maps. And sometimes a really big printable map communicates the big picture most effectively. MapBusinessOnline includes the ability to save your map view in a PDF format to print large format wall maps.
Typical uses of large format wall maps are call center environments that want to show field sales rep locations or sales activity across the USA; public safety emergency processes like missing persons search results or emergency resource locations; or natural resource planning operations describing energy resources over a large area.
MapBusinessOnline business mapping software provides a flexible method of saving your large map view to a PDF. Choose between a what-you-see-is-what-you-get print preview or a print based on a hand drawn rectangle preview. Either way, you can easily establish just the right perspective for your target map area before you commit to a plotter print.
Take your finished PDF file to a graphics specialist, your plotter department or a FedEx Office shop to get your final map for hanging.
Print large format maps. Export large printable maps in Adobe® PDF format. No need for expensive equipment. Print large maps on multiple pages with your home or office printer. Print compelling wall maps up to 5 feet x 5 feet in size.
Create business maps using your imported business data, Census demographic data, or 3rd party business data.
Symbolize and color-code your map data as required.
Choose the zoom level that sets the appropriate level of details for printed map.
Choose the map size that establishes a bounding regional rectangle in portrait or landscape print view and includes your target business data.
Choose "Save Map as PDF" print option. Select from paper preferences, adjust margins, and choose plotter or multi-page printing options.
Print Large Format Maps to show Customers, Sales Progress, Market areas, or Territory Assignments.
Start using MapBusinessOnline with 1-month no-obligations FREE trial today!
See MapBusinessOnline in Action
Request a demo
Learn How Our Customers are Succeeding with MapBusinessOnline
"Very satisfied and happy with the program! Our organization was a little nervous when we found out we had to replace MapPoint. Once we came across MapBusinessOnline, we knew we had found the program for us. Not only are there many features for the map creators, there are also a lot of usable features for the individuals that receive the view-only shared maps. This is a great program and with the way our organization is changing, I have no concern about recommending it to other internal departments."
Business Manager
I-Car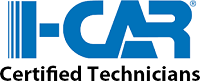 "MapBusinessOnline.com has been an amazing tool for our company. It helps us to be more effective and efficient in our processes. It also provides a necessary tool for clear, concise communications with our team through visualization and supporting data."
Kim Scroggins
Map Coordinator
Leisure Pools
"I just might possibly be in love with this service! This is the perfect program for my business."
Deborah Sterns
Popular MapBusinessOnline features