Print Large Format Map Documents
to Create a Large Custom Printable Map – Take a FREE 1-month Trial
Business mapping software users often communicate with maps. And sometimes a really big printable map communicates the big picture most effectively. Map Business Online includes the ability to save your map view in a PDF format to print large format wall maps.
Typical uses of large format wall maps are call center environments that want to show field sales rep locations or sales activity across the USA; public safety emergency processes like missing persons search results or emergency resource locations; or natural resource planning operations describing energy resources over a large area.
Map Business Online business mapping software provides a flexible method of saving your large map view to a PDF. Choose between a what-you-see-is-what-you-get print preview or a print based on a hand drawn rectangle preview. Either way, you can easily establish just the right perspective for your target map area before you commit to a plotter print.
Take your finished PDF file to a graphics specialist, your plotter department or a FedEx Office shop to get your final map for hanging.
Print large format maps. Export large printable maps in Adobe® PDF format. No need for expensive equipment. Print large maps on multiple pages with your home or office printer. Print compelling wall maps up to 5 feet x 5 feet in size.
Create business maps using your imported business data, Census demographic data, or 3rd party business data.
Symbolize and color-code your map data as required.
Choose the zoom level that sets the appropriate level of details for printed map.
Choose the map size that establishes a bounding regional rectangle in portrait or landscape print view and includes your target business data.
Choose "Save Map as PDF" print option. Select from paper preferences, adjust margins, and choose plotter or multi-page printing options.
Print Large Format Maps to show Customers, Sales Progress, Market areas, or Territory Assignments.
Start using Map Business Online with 1-month no-obligations FREE trial today!
See Map Business Online in Action
Learn How Our Customers are Succeeding with Map Business Online
"You guys are awesome! I used the Map Business Online trial to get promoted to a sales position within my company. I showed them how I would work my territory with great MBO printed maps that showed projected sales dollars by account locations. I got the Job!"
Jeff Krieger
Territory Manager
Mizuno USA

"Map Business Online has played a major role in helping us to expand. It has helped us successfully map out our territories so that we know where we are and where we can be. With a clear picture of where we are, it has helped make it easier to locate available territory for our new Franchisees. Map Business Online has even helped us keep our guarantee and carry out its promise for a five mile protection radius for each Franchisee. Map Business Online has not only given us a map of where we are now, but it has also given us a map for our future."
Sine Schirmer
Franchise Support Department Head
The Tutoring Center Franchise Corp
DPS is the leading provider of timely, relevant and motivational promotional materials for automotive dealerships. Their business strategies drive customer loyalty and sales revenues. Their sales manager uses MBO to create and manage sales territories and describes MBO this way,
"The product is phenomenal and the support even better."
Dealer Product Services (DPS)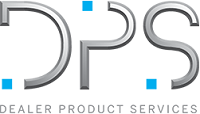 Popular Map Business Online features