MapBusinessOnline is Your Best Option to Replace MapPoint
MapBusinessOnline.com (MBO) is the perfect alternative to MapPoint. Our ex-MapPoint customers tell us that MapBusinessOnline is easy-to-use because it is very similar to MapPoint. MapBusinessOnline features updated maps and associated data, world class technical support, while avoiding the complexity of traditional GIS.
MapBusinessOnline.com is a Cloud-based mapping service providing business mapping capabilities since 2010. MBO was developed by the same team that originally created Esri's BusinessMAP – a desktop mapping alternative to MapPoint for a decade.
Since the end of 2014 many ex-MapPoint users have selected MapBusinessOnline as the best replacement for MapPoint because:
MapBusinessOnline offers nearly all features of MapPoint and extends MapPoint with more business-critical functions. MapBusinessOnline and MapPoint have similar User Interfaces.
MapBusinessOnline has up-to-date maps, address location plotter and demographic datasets.
MapBusinessOnline runs on both Windows & Mac. It is available as Downloadable App & Web App.
MapBusinessOnline provides outstanding personalized technical support. Every day we're making it fast and easy for ex-MapPoint users get up and running with MapBusinessOnline.
The Top 3 Reasons to Replace MapPoint Today
①
MapPoint maps & data become obsolete. Critical business decisions must be made with updated maps and the latest demographic data. Recently we helped a former MapPoint customer to migrate a census tract territory map to MapBusinessOnline. We discovered; MapPoint still has census tracts older than 2010. Even worse, and many users don't realize this, MapPoint has many out-of-date ZIP code boundaries.
②
MapPoint is unsupported. Imagine installing MapPoint on a new laptop running Windows 10. Trying to figure why MapPoint data visualization features have stopped working. You are on your own - MapPoint technical support has been discontinued.
③
MapPoint is not cloud-based. To some this may sound like a benefit – no need to upload your data into the Cloud. But please think again. Microsoft Azure, used by thousand businesses, is a leading security expert. It's hard to maintain the same level of security in a small/medium-sized business – too expensive. Plus, with the classic desktop app you have limited collaboration choices. Compare MapPoint to cloud-based business mapping software: you can access your maps from any device, and you can share a map as easily as sending a web link!
See MapBusinessOnline in Action
Request a demo
Here What Former MapPoint Customers Have to Say About Switching to MapBusinessOnline

"I just wanted to say thank you for this amazing mapping tool! I've tried a number of sales territory map solutions and this is by far the best. I just (finally!) switched over from MapPoint and this is so much better, I wish I had switched sooner. Your videos and blog are also really helpful, though most things I have figured out on my own. It looks like I also have a lot more to discover as I explore the data visualization tools. Thanks again!"
Andrea Harrison
Business Analyst
Brainlab, Inc.
The Alternative Board (TED), an advisory board creation service for business of all types and sizes, used MapPoint to import customer locations, create and manage territories, and for visual market analysis. When MapPoint left them high and dry, they began looking for a MapPoint replacement. This process led them to MapBusinessOnline.
Over a period of a few weeks MapBusinessOnline shared several online web demo that showed exactly how MapBusinessOnline would replace and improve upon the mapping technology TED had become used to. The Alternative Board recently renewed their Map Business Online subscription for another year.
The Alternative Board

"Very satisfied and happy with the program! Our organization was a little nervous when we found out we had to replace MapPoint. Once we came across MapBusinessOnline, we knew we had found the program for us. Not only are there many features for the map creators, there are also a lot of usable features for the individuals that receive the view-only shared maps. This is a great program and with the way our organization is changing, I have no concern about recommending it to other internal departments."
Business Manager
I-Car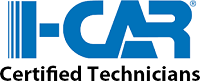 Popular MapBusinessOnline features

Microsoft MapPoint Is Discontinued
For over a decade Microsoft MapPoint has been one of the leaders in the desktop business mapping software market, until it was discontinued by Microsoft in Dec 2014. The final version of MapPoint was MapPoint 2013.
What is MapBusinessOnline?
MapBusinessOnline provides a complete set of business mapping features, transitioning your business mapping operations from the desktop to the web while offering most of MapPoint's major business mapping features:
Available as Windows or macOS App. Our Windows and macOS App utilizes the famous MapBusinessOnline.com cloud facilitating map sharing and access to the latest map data.
Runs on Windows (including Windows 10) and Mac. Finally, you have a solution similar to MapPoint on Mac OS X.
Automate your business mapping tasks with MapBusinessOnline Automation SDK
Import and display up to 250,000 records in just a few minutes
Create and manage sales territories that drive accountability into your processes. Create territories defined by state, county, ZIP code and other geographies not available in MapPoint.
Includes the most recent and accurate base maps available!
Share or embed interactive web maps – difficult to do with desktop software.
Access your maps from anywhere – just connect to Internet!
Color-code and symbolize your business data in a variety of ways
Improve sales and delivery productivity with optimized route planning
Access the most recent demographic data supporting your business expansion plans
Conduct drivetime analysis – search areas and business data by drivetime polygons
Print large format maps – up to 60" by 60" wall maps!
Embed map presentation graphics in PowerPoint presentations
Display sales result numbers in district labels, territory labels, or pop-up labels
Compare multiple datasets using our new market Analysis tools
Includes 5 & 3 digit ZIP codes, Census tracts, counties, states, city limits, & MSA's
Display sales hot spots using Heat Map views
Color code your data by zip, county, city or state
Support address geocoding in the US and Canada
Supports QuickBooks, Act! and Salesforce.com users
Unsurpassed technical support for the uninitiated user
No other Web-based business mapping service provides this level of functionality at such affordable prices. Our territory mapping tools are the second to none. Sign up for our 1-Month FREE trial today!