Your Mapline Alternative
Get More Value using MapBusinessOnline
and Upgrade to a Complete Business Mapping Solution – Take a FREE 1-month trial
If you're looking for the best mapping software for your business, it's important to look at both the features and the overall value various platforms offer. Mapline and MapBusinessOnline are both powerful business mapping programs that can be used by organizations to build sales territories, optimize routes and plan for future growth. However, a closer inspection of the two programs reveals that MapBusinessOnline is the smarter choice for any organization with advanced mapping needs. Here's why.
MapBusinessOnline Is More Flexible
Business mapping software may integrate seamlessly with your CRM platform. Mapline is designed to work most effectively with Excel spreadsheet data.
While this is a useful feature if you use that platform exclusively, most businesses store information and intelligence in multiple programs and databases. In addition to Excel support, MapBusinessOnline works better with a wider range of programs, so you can enjoy the benefits of its advanced functionality whether you run Salesforce, QuickBooks, ACT! or other enterprise software.
MapBusinessOnline Is the Value Leader
For many businesses, the best mapping software will be the most affordable. In this regard, MapBusinessOnline is once again the clear choice. Mapline and MapBusinessOnline both offer several subscription packages based on your needs. Mapline's most affordable option costs $330/year and allows you to create up to 20 maps. However, to draw custom shapes and territories, including heat maps, you must upgrade to the Pro package, which costs $660 annually.
MapBusinessOnline starts at $500.00/year and includes full support for up to 200 saved maps, as well as premium editing and drawing tools not available on Mapline's basic package.
For that same base price of $500.00 per year ($350 per year for ontime renewal) Map Business Online allows up to 250,000 location records (or pins) per map. MapLine's most expensive option only enables up to 15,000 pins per map – a severe restriction for serious business mappers.
More than just a more robust Mapline alternative, MapBusinessOnline is one of the best territory platforms available today offering full featured territory map capabilities such as regions and division support. See it in action for yourself by signing up for a free one-month trial.
See MapBusinessOnline in Action
Request a demo
Learn How Our Customers are Succeeding with MapBusinessOnline
A leading provider of automated storage and retrieval systems, Kardex Remstar has a multi-layered distribution network in North America. Mapping regional sales territories and sales districts using ZIP codes and states. Kardex Remstar tapped into MBO territory creation services to make the process quick and easy. Detailed ZIP code tables were converted by MapBusinessOnline into multiple maps describing their distribution network, sales coverage by customer segment, and product maps.
"The product is phenomenal and the support even better."
Sales Manager
Kardex

"You guys are awesome! I used the MapBusinessOnline trial to get promoted to a sales position within my company. I showed them how I would work my territory with great MBO printed maps that showed projected sales dollars by account locations. I got the Job!"
Jeff Krieger
Territory Manager
Mizuno USA

"This software has been tremendously helpful in mapping out my company's sales territories map. I have researched many other products, but no one came close to the ease of use of data customization options MapBusinessOnline provides. Also, their maps are extremely accurate and pleasing to the eye. Sales projections and territory expansions can be easily mapped out with this software. Most importantly, they provide free training and a vast number of video guides that have been extremely helpful. It is apparent that this company cares about their product and their customers. Really happy with it."
KC Cooley
Credit Manager
Crediauto Financial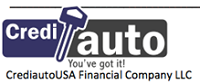 Popular MapBusinessOnline features