Your Mapline Alternative
Get More Value using Map Business Online
and Upgrade to a Complete Business Mapping Solution – Take a FREE 1-month trial
If you're looking for the best mapping software for your business, it's important to look at both the features and the overall value various platforms offer. Mapline and Map Business Online are both powerful business mapping programs that can be used by organizations to build sales territories, optimize routes and plan for future growth. However, a closer inspection of the two programs reveals that Map Business Online is the smarter choice for any organization with advanced mapping needs. Here's why.
Map Business Online Is More Flexible
Business mapping software may integrate seamlessly with your CRM platform. Mapline is designed to work most effectively with Excel spreadsheet data.
While this is a useful feature if you use that platform exclusively, most businesses store information and intelligence in multiple programs and databases. In addition to Excel support, Map Business Online works better with a wider range of programs, so you can enjoy the benefits of its advanced functionality whether you run Salesforce, QuickBooks, ACT! or other enterprise software.
Map Business Online Is the Value Leader
For many businesses, the best mapping software will be the most affordable. In this regard, Map Business Online is once again the clear choice. Mapline and Map Business Online both offer several subscription packages based on your needs. Mapline's most affordable option costs $330/year and allows you to create up to 20 maps. However, to draw custom shapes and territories, including heat maps, you must upgrade to the Pro package, which costs $660 annually.
Map Business Online starts at $500.00/year and includes full support for up to 200 saved maps, as well as premium editing and drawing tools not available on Mapline's basic package.
For that same base price of $500.00 per year ($350 per year for ontime renewal) Map Business Online allows up to 250,000 location records (or pins) per map. MapLine's most expensive option only enables up to 15,000 pins per map – a severe restriction for serious business mappers.
More than just a more robust Mapline alternative, Map Business Online is one of the best territory platforms available today offering full featured territory map capabilities such as regions and division support. See it in action for yourself by signing up for a free one-month trial.
See Map Business Online in Action
Request a demo
Learn How Our Customers are Succeeding with Map Business Online
"We recently switched to Map Business Online at our company. Not only is MBO returning us better results than our old software, but it came with a 3500% decrease in yearly licensing fees! We couldn't be happier with the switch. Excellent ease of use. I was able to just open up the program and go. It's very user friendly. I did get stuck with one feature, and reached out to customer service for help. I didn't really expect to get anything in return, but they emailed me back within the hour, and I was only a trial member! Very pleased."
Business Manager
Storecrafter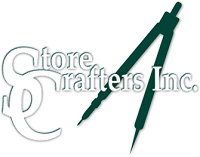 "This software is a game changer for me in the workplace. Easy to use tools and a fast system to do the job efficiently and effectively every time. I've been able to build more territories with confidence, bringing my team more growth opportunities for 2019"
Daina C.
Franchise Development Manager
Amada Franchise, Inc.

"I just might possibly be in love with this service! This is the perfect program for my business."
Deborah Sterns
Popular Map Business Online features