Census Mapping with Map Business Online
to Map and Report Census Demographic Data – Take a FREE 1-month Trial
One of the most significant advantages to business mapping with Map Business Online is that it gives you access to up-to-date demographic data from the U.S. Census and other reliable sources. This allows you to create a variety of useful and insightful visualizations that will help you make informed business decisions and ultimately run a more efficient operation. Some of the things you can do with Map Business Online's census data mapping features include:
Build color-coded maps that highlight demographic data trends on a zip code, city, county or state level
Filter census data by population, age, income and other factors to drill down on a specific demographic for sales or marketing purposes
Compare and contrast census data with your sales records or industry-specific business intelligence from third-party sources
Identify opportunities for expansion by locating zip codes and other territories with demographics similar to that of your current customer base
Perform various analyses related to site selection for a new location or expansion of your business
Users can employ Map Business Online to create heat maps — such as the U.S. population density map above — or custom-coded territory maps based on specific criteria. It's also a useful tool for route planning and a powerful presentation aid when making a pitch to management, investors or other stakeholders.
Benefits of Census Mapping
You may think you know your customers and the territories you serve, but in today's data-driven economy, intuitive or received wisdom is no longer enough. To make smarter, more pragmatic decisions, you need hard information from reputable sources. When it comes to demographics, official census data is the most reliable standard for information about a neighborhood. Census data lets you know what a sales territory looks like today, how it's changed over time, and what it may look like in the future.
Mapping census data onto an interactive map is one of the best ways to make use of this business-critical information. When you present information in a visual format, it's easier to spot trends and identify demographic pockets that aren't visible when dealing with customers in person. A census map is an objective format for analyzing objective data — one that can be customized and filtered to meet the needs of your business.
Working With Census Data in Map Business Online
Depending on which subscription package you choose, Map Business Online comes with full access to several years worth of U.S., Canadian or British census data. Some of the demographic factors you can plot onto an interactive map include:
Population
Income
Ethnicity/race
Average age
Education level
Employment status and occupation
Household size
Number of housing units in a property
Ownership vs. rental data
Travel time to work
Users can selectively choose and filter these categories to create custom census data maps for market analysis, strategic planning and more.
Why Map Business Online?
Map Business Online is one of the most affordable full-featured census data mapping software platforms available today. Several packages are available based on the needs of your business. Explore the possibilities by signing up or requesting a free 1-month trial subscription today.
See Map Business Online in Action
Learn How Our Customers are Succeeding with Map Business Online
"You guys are awesome! I used the Map Business Online trial to get promoted to a sales position within my company. I showed them how I would work my territory with great MBO printed maps that showed projected sales dollars by account locations. I got the Job!"
Jeff Krieger
Territory Manager
Mizuno USA
One of many international companies left hanging by Microsoft's cancelation of MapPoint and turning to Map Business Online for a MapPoint replacement. Multiple departments across the enterprise utilize business mapping for a variety of applications including claims management analysis, insurance related operational planning, and market analysis. An extremely detailed procurement and security review lead to a contract for Map Business Online services. Corporate accounts use MBO for sales territory mapping, collaborative Team editing, and communicating with maps.
Top Ten Property & Casualty Insurer

"This software has been tremendously helpful in mapping out my company's sales territories map. I have researched many other products, but no one came close to the ease of use of data customization options MapBusinessOnline provides. Also, their maps are extremely accurate and pleasing to the eye. Sales projections and territory expansions can be easily mapped out with this software. Most importantly, they provide free training and a vast number of video guides that have been extremely helpful. It is apparent that this company cares about their product and their customers. Really happy with it."
KC Cooley
Credit Manager
Crediauto Financial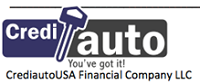 Popular Map Business Online features