Census Mapping with MapBusinessOnline
to Map and Report Census Demographic Data – Take a FREE 1-month Trial
One of the most significant advantages to business mapping with MapBusinessOnline is that it gives you access to up-to-date demographic data from the U.S. Census and other reliable sources. This allows you to create a variety of useful and insightful visualizations that will help you make informed business decisions and ultimately run a more efficient operation. Some of the things you can do with MapBusinessOnline's census data mapping features include:
Build color-coded maps that highlight demographic data trends on a zip code, city, county or state level
Filter census data by population, age, income and other factors to drill down on a specific demographic for sales or marketing purposes
Compare and contrast census data with your sales records or industry-specific business intelligence from third-party sources
Identify opportunities for expansion by locating zip codes and other territories with demographics similar to that of your current customer base
Perform various analyses related to site selection for a new location or expansion of your business
Users can employ MapBusinessOnline to create heat maps — such as the U.S. population density map above — or custom-coded territory maps based on specific criteria. It's also a useful tool for route planning and a powerful presentation aid when making a pitch to management, investors or other stakeholders.
Benefits of Census Mapping
You may think you know your customers and the territories you serve, but in today's data-driven economy, intuitive or received wisdom is no longer enough. To make smarter, more pragmatic decisions, you need hard information from reputable sources. When it comes to demographics, official census data is the most reliable standard for information about a neighborhood. Census data lets you know what a sales territory looks like today, how it's changed over time, and what it may look like in the future.
Mapping census data onto an interactive map is one of the best ways to make use of this business-critical information. When you present information in a visual format, it's easier to spot trends and identify demographic pockets that aren't visible when dealing with customers in person. A census map is an objective format for analyzing objective data — one that can be customized and filtered to meet the needs of your business.
Working With Census Data in MapBusinessOnline
Depending on which subscription package you choose, MapBusinessOnline comes with full access to several years worth of U.S., Canadian or British census data. Some of the demographic factors you can plot onto an interactive map include:
Population
Income
Ethnicity/race
Average age
Education level
Employment status and occupation
Household size
Number of housing units in a property
Ownership vs. rental data
Travel time to work
Users can selectively choose and filter these categories to create custom census data maps for market analysis, strategic planning and more.
Why MapBusinessOnline?
MapBusinessOnline is one of the most affordable full-featured census data mapping software platforms available today. Several packages are available based on the needs of your business. Explore the possibilities by signing up or requesting a free 1-month trial subscription today.
See MapBusinessOnline in Action
Request a demo
Learn How Our Customers are Succeeding with MapBusinessOnline

"MapBusinessOnline has made it easy for DriSteem to locate and compare Rep territories. Every single person in our office has a map from MapBusinessOnline at their desk and refers to it daily. We are thankful to be using MapBusinessOnline for developing our business and outside sales representative team!

Thank you MapBusinessOnline!"
Abby Rogers
Marketing Coordinator
DriSteem Corporation

"We recently switched to Map Business Online at our company. Not only is MBO returning us better results than our old software, but it came with a 3500% decrease in yearly licensing fees! We couldn't be happier with the switch. Excellent ease of use. I was able to just open up the program and go. It's very user friendly. I did get stuck with one feature, and reached out to customer service for help. I didn't really expect to get anything in return, but they emailed me back within the hour, and I was only a trial member! Very pleased."
Business Manager
Storecrafter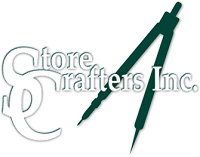 "We use MBO for event planning at cities all across the USA. It's easy and fast. It blows away the other applications we tried."
Kristine Gates
Strategic Accounts Sales Manager
Extend Health
Popular MapBusinessOnline features