Mapping Franchise Territories
to start Mapping Franchise Territories – Take a FREE 1-month Trial
Do you operate a franchise business? Take your enterprise to the next level by utilizing franchise territory mapping software from Map Business Online. No other business mapping program provides an easier or more affordable solution for your franchise territory mapping requirements. Map Business Online has been providing reliable, user-friendly mapping software to businesses across the United States since 1996.
What Can MBO Franchise Territory Mapping Applications Do for Your Business?
By mapping franchise territories with our easy-to-use mapping application, you'll be able to establish and display clear boundaries for areas of responsibilities. While these areas are typically defined by zip codes, our application offers the flexibility to create territories by county, metro area, state or other administrative districts. Use our franchise territory mapping tool to:
Establish overlapping or distinct sales territories that support your business model.
Develop sales planning tools for outside and inside sales representatives. These include route planning, and customer data queries.
Share interactive web-map views for information sharing in public or internal web sites.
Display color coded maps of your customer and prospect databases.
Take notes on customer conversations – stored with imported data records.
Conduct customer drive time analysis surrounding actual or proposed store locations.
Create demographic maps that support your customer base with population, income and other Census data categories.
Show periodic sales results by territory, state or other defined areas of responsibility.
Use heat maps to display hot sales activity.
Conduct concentric circle and distance analysis between multiple databases.
Working With Map Business Online
Map Business Online is an intuitive, cloud-based platform that's designed to facilitate collaboration across large distances. As a result, it is the ideal territory mapping tool for franchises or businesses with multiple locations.
Managers and executives can put sales and demographic data in an easy-to-read geographic format, providing context and uncovering hidden trends and opportunities that can help grow your business responsibly. Keep reading to learn more about some of the ways your franchise can use Map Business Online, or get in touch to request a free one-month trial
Use Map Business Online to Plan for Growth
The decision to expand or franchise a business is both a risk and an opportunity. While there are many success stories, there are also countless examples of organizations that grew too fast or moved into franchise territories without fully understanding their customers' needs.
Map Business Online can help your business make more informed decisions. With it, you gain greater insights into who your customers are and where they are located. It can show you where your competition is, as well as which areas are underserved and, as a result, may be ripe for acquisition.
Use Franchise Mapping to Allocate Resources
Map Business Online offers a visual platform for tracking sales and demographic trends over time. With it, smart business can see where more resources are needed and whether those required resources are additional sales staff, targeted ads or other initiatives that can help stores succeed.
You'll be able to track results in real-time and see what works and what doesn't. The program's ability to share resources helps you make better use of business intelligence and ultimately run a more informed, data-driven operation across the board.
Use Business Mapping to Streamline Operations
Franchises that share key staff or other resources can benefit from Map Business Online's planning and territory management tools. Regional managers can use them to plot their routes more efficiently. Supply chain and fulfillment managers can use the software to ensure in-demand products are delivered to locations as they are needed (JIT). When used properly, franchise mapping software such as Map Business Online is a tool designed to help you run a leaner operation with lower overhead costs.
Use Franchise Territory Mapping to Boost Your Business Intelligence
Mapping franchise territories with our software application helps you to gain a better understanding of your entire operation. By helping you identifying opportunities and challenges, our mapping solution will assist you in developing and executing your overall business strategy with a higher degree of confidence. You'll also be able to communicate and share information with franchisees and other franchise stakeholders with greater speed and efficiency.
Affordable Pricing and World-Class Customer Support
With prices starting at only $299.95 per year, our franchise territory mapping solution is extremely affordable. And as a Map Business Online customer, you'll have access to reliable one-on-one technical support — during the initial trial and installation, set-up phase and on an ongoing basis.
Take Advantage of Our Free Trial Offer
A great way to find out if the MBO franchise territory mapping application is right for your business is to take advantage of our risk-free 1-month trial offer. Contact us for a free web demo so you can understand how MBO can help your business grow!
See Map Business Online in Action
Learn How Our Customers are Succeeding with Map Business Online

"I have been using MapBusinessOnline for about 8 months and couldn't be happier with the services it provides. I have employees and myself who map around 250 routes monthly for our sales team. The interface is easy-to-use and the abilities are exactly what I need. My sales team finds the maps and step by step routes easy to follow and accurate. My store lists change every quarter and the uploading system allows me to quickly upload a new list and categorize the account by priority using colors and shapes. I have also used the heat mapping capabilities and found those easy to customize and quick to use. As with any advanced software, this does take a week or two to learn the more complex features, but it is well worth the time invested. This is the software I would have designed if I was to create one myself. Great job!!!"
Bill Hanavan
Director of Operations
Strategic Retail Solutions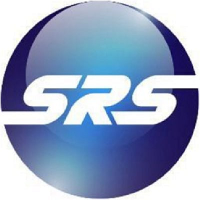 "Map Business Online helps me identify our most promising markets and define exactly those contacts I'm going to market to. It's the best product I've found that lets me 'visualize' my data."
Tom Jans
Director of Marketing
Swing Surgeon Golf Management
A leading provider of automated storage and retrieval systems, Kardex Remstar has a multi-layered distribution network in North America. Mapping regional sales territories and sales districts using ZIP codes and states. Kardex Remstar tapped into MBO territory creation services to make the process quick and easy. Detailed ZIP code tables were converted by Map Business Online into multiple maps describing their distribution network, sales coverage by customer segment, and product maps.
"The product is phenominal and the support even better."
Sales Manager
Kardex

Popular Map Business Online features