Map Business Online Supports a Wide Variety of Industries
to Open the Power of Mapping Software Today! – Take a FREE 1-month Trial
Critical business data often includes a geographic component. Businesses from every sector are enhancing their work flows and decision making processes with business mapping. Location based visualizations add real value to general business analysis. The power of where can enhance market analysis, sales planning, operation planning, and strategic analysis.
Map Business Online offers a comprehensive suite of business mapping software that provides all sorts of companies with the data visualizations and geographic analysis tools that lead to a deeper understanding of their business.
Industries That Benefit From Business Mapping Software
From small businesses with just a few workers to large corporations with thousands of employees, location intelligence can help your organization grow business and gain a competitive edge. MBO enhances decision-making skills, helps solve complex business problems, and improves customer engagement and satisfaction. Businesses across all industries can benefit from Map Business Online technology, including:
Industrial & Manufacturing
Healthcare
Services
Banking & Finance
Energy
Franchising
Government
Insurance
Non-profit
Oil & Gas
Real Estate
Retail
Telecommunication
Transportation
Travel
Utilities
Read More About MBO's Top 3 Industries Today:
Industrial & Manufacturing - Services - Healthcare
Organizations across all industries use business mapping software to perform a variety of business analysis:
Conduct demographic analysis
Visualize sales and competitor data by location
Make informed decisions about market potential, site selection, and operations
Identify your most profitable customers, so you can locate more customers like them
Help field associates be more productive and drives down travel costs
Define and create sales territories and coverage areas
Communicate with your constituents using interactive, low-cost web maps
Set-up teams of collaborative map editors for problem solving
Enhance strategic planning with location intelligence
How to Use Business Mapping Software in Your Company
Many companies continue to rely on Excel spreadsheets to manage contacts, sales commission and other aspects of company business. While you may have accounting systems or CRM software, once you import your data into a business mapping solution and visualize the data on a map, you'll immediately understand the advantages of location-based technology.
You only need a few mapping features to start visualizing customers, identifying patterns and assigning accountability based on location information. Start simple with basic customer analysis. For example, perform a radius search to find the number of customers or prospects within 10 miles, 20 miles or 50 miles of a key location. Evaluate your data against ZIP codes, Metropolitan Statistical Areas, counties, or demographic data such as population, gender, age or income.
Try Our Real Estate Mapping Software With No Risk
Find out for yourself how Map Business Online mapping software can enhance the performance of your sales team and overall company! Register now to receive our 1-month, risk-free trial offer.
Learn How Our Customers are Succeeding with Map Business Online
"We use MBO for event planning at cities all across the USA. It's easy and fast. It blows away the other applications we tried."
Kristine Gates
Strategic Accounts Sales Manager
Extend Health

"I have been using MapBusinessOnline for about 8 months and couldn't be happier with the services it provides. I have employees and myself who map around 250 routes monthly for our sales team. The interface is easy-to-use and the abilities are exactly what I need. My sales team finds the maps and step by step routes easy to follow and accurate. My store lists change every quarter and the uploading system allows me to quickly upload a new list and categorize the account by priority using colors and shapes. I have also used the heat mapping capabilities and found those easy to customize and quick to use. As with any advanced software, this does take a week or two to learn the more complex features, but it is well worth the time invested. This is the software I would have designed if I was to create one myself. Great job!!!"
Bill Hanavan
Director of Operations
Strategic Retail Solutions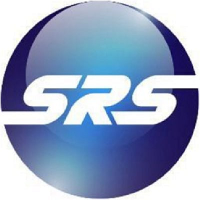 "I wanted to thank my customer service rep Jason for always going above and beyond every time I call for answers...AND THIS IS WHILE I AM USING A TRIAL VERSION!!! With this kind of service, why would you ever use another software company?"
David imports his USA-wide network of restaurant service suppliers and uses the map to visualize his contacts for instant access.
"Every time I use Map Business Online…and I always get what I need."
David Ziviello
Sales
RositoBisani