Plot Your Data on a Map
Plot Street Addresses, ZIP Codes, Counties & More
to Plot Your Business Data on a Map – Take a FREE 1-month Trial
We live in a world where the quantity of business data available to us is overwhelming. The challenge that business owners, salespeople, executives and other professionals face is finding affordable and reliable ways to derive value from this avalanche of data. Map plotting software from MapBusinessOnline, a leading developer of business mapping software since 1996, is an invaluable data analysis tool that can have a positive impact on just about any organization's bottom line.
What Is Map Plotting?
Map plotting is the process of importing data from CRM, ERP or Excel spreadsheets into a web mapping software solution. This enables you to visualize the data geographically instead of simply looking at a pile of numbers, which can provide an enhanced level of insight into your operation. Map plotting solutions allow you to create maps based on your data and supplemented with zip codes, counties, states and key demographic data. These maps can be shared as printed wall maps, image files, or as map URL's, with other key members of your team.
The Possibilities Are Virtually Endless
Map plotting software offers a wide variety of potential benefits for an organization. Salespeople can use it to create optimized multi-stop routes that improve efficiency and enhance productivity, while sales managers can use it for territory mapping and sales accountability. Just about any operation can use map plotting to increase its "location awareness," which is the concept of visualizing the customers, sales, prospects, and resource locations surrounding a business. We always surprised by our customers' creative use of our business mapping software.
The MapBusinessOnline Advantage
When you select map plotting software from MapBusinessOnline, you get a software solution backed by 18 years of experience. Our simplified user interface results in the easiest sales territory mapping product available on the market. Our mapping data is compiled by the world's foremost GIS experts, ensuring that accuracy and reliability will never be an issue. Our world-class technical support sets the standard for the map plotting software industry; you'll receive one-on-one assistance from a knowledgeable professional who will do whatever it takes to resolve your technical issue promptly. And at the low cost our software is the most affordable product of its kind.
Get Started With a FREE Trial
If you still have doubts about the value of our map plotting software, online demos are available that allow you to "kick the tires" on a risk-free basis. We invite you to try our product for 30 days at no cost, and you're under no obligation to keep the software at the end of the trial period. You have nothing to lose by giving MapBusinessOnline a try, so why not register to receive your FREE trial today?
See MapBusinessOnline in Action
Request a demo
Learn How Our Customers are Succeeding with MapBusinessOnline
"I use MapBusinessOnline to analyze retail sales activity around a metropolitan area. It's easy and the price can't be beat."
Annmarie Beam
Category Manager Walmart Team
Bentonville, AR

"MapBusinessOnline has played a major role in helping us to expand. It has helped us successfully map out our territories so that we know where we are and where we can be. With a clear picture of where we are, it has helped make it easier to locate available territory for our new Franchisees. MapBusinessOnline has even helped us keep our guarantee and carry out its promise for a five mile protection radius for each Franchisee. MapBusinessOnline has not only given us a map of where we are now, but it has also given us a map for our future."
Sine Schirmer
Franchise Support Department Head
The Tutoring Center Franchise Corp

"I have been using MapBusinessOnline for about 8 months and couldn't be happier with the services it provides. I have employees and myself who map around 250 routes monthly for our sales team. The interface is easy-to-use and the abilities are exactly what I need. My sales team finds the maps and step by step routes easy to follow and accurate. My store lists change every quarter and the uploading system allows me to quickly upload a new list and categorize the account by priority using colors and shapes. I have also used the heat mapping capabilities and found those easy to customize and quick to use. As with any advanced software, this does take a week or two to learn the more complex features, but it is well worth the time invested. This is the software I would have designed if I was to create one myself. Great job!!!"
Bill Hanavan
Director of Operations
Strategic Retail Solutions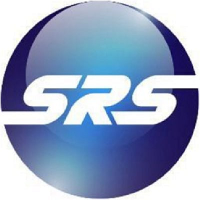 Popular MapBusinessOnline features