Map Business Online – Faster, Easier, and more Affordable than Maptitude
to Try MBO – Your perfect Maptitude Replacement – Take a FREE 1-month Trial
Map Business Online: More Affordable Alternative to Maptitude
Business mapping solutions don't have to be complicated or expensive. Please consider map Business Online as an alternative to Maptitude. Our ex-Maptitude customers turn to Map Business Online because Maptitude takes so long to learn, can be very expensive, and "it's just too darn complicated." Map Business Online offers these advantages of complex Maptitude:
Map Business Online offers unlimited overall geocoding, pin-mapping, and address/postal/ZIP Code mapping in just three quick steps
Map Business Online offers affordable subscriptions that start $500.00 per year ($350 per year for on-time renewal)
Map Business Online doesn't overwhelm you with a full suite of GIS mapping tools but instead provides just the tools you require to get your business mapping complete in record time
Map Business Online leverages the Cloud to provide secure access to your maps from anywhere
Map Business Online Cloud services enable incredibly affordable and easy interactive map sharing for both view only communication and collaborative team-editing problem-solving
Map Business Online provides up-to-date and accurate background street map data sourced from the world's leading data providers – Esri, Here.com, TomTom and more. All software and mapping data updates occur automatically - No software downloads required!
90% of MBO users create maps immediately using online Help and MBO's intuitive user interface
Map Business Online is fun, like maps should be!
Map Business Online is perfect for former Microsoft MapPoint users looking for a new business mapping solution. Here's a short list of Map Business Online features:
Advanced and easy-to-use territory mapping tools – our finest achievement in beating MapPoint
Easy access to up-to-date Census demographic data – over a dozen categories with breakdowns
Killer market analysis capabilities with easy export for use of demographics and geographies outside of MBO
Premium map layers like Census Tracts, Census MSA's, Cities, 3 Digit ZIPs, and School Districts
Full featured optimized routing and sales planning tools for traveling sales people
FREE interactive map sharing of non-editable maps to keep your constituents informed
Advanced shared map editing tools for collaborative problem-solving using shared maps
All map background data and data layers are updated automatically – no more outdated maps!
Looking for MapPoint Replacement? Learn more now!
Because Map Business Online is a business mapping software, it avoids many of the advanced complexities of GIS software. Maptitude is a GIS software and offers many features that a business user will never use. Map Business Online provides these important features for business mapping users:
Access to your web-based business maps from any common web browser. MBO is a cloud service and requires no downloads. Mobile support is coming!
Map Business Online provides a world-wide map background down to street level detail, complete with satellite imagery, aerial imagery, topographic maps, and a full street network
Share interactive/view-only business maps with your constituents, up to 1200 MapShare sessions per subscription at No Charge
Share map editing privileges online with a designated team of users - no VPN or seat per office required. Establish co-editing, cross functional teams to solve problems using shared maps.
Up-to-date background maps are sourced from the leading commercial data providers and are updated automatically – including zip codes, cites, counties, metropolitan statistical areas (MSAs), and more
Access and export the latest Census demographic data up to twelve categories with evels by age, income and year
Color code points, shade districts, free form draw tools, heat maps
Map Business Online is a cloud service accessible from common web browsers – on Macs and PCs!
Join thousands of users switching from MapPoint to Map Business Online
Unlimited overall geocoding allowances – import up to 250,000 points per map and it will work like a charm
Map Business Online integrates with Act! and Salesforce.com
Print large format wall maps, create PDF, Jpeg, and PNG map files
No other business mapping product offers this much functionality at this low a price
Map Business Online is a business manager's number one go-to mapping solution for: Customer mapping, customer visualizations, demographic analysis, expansion planning, heat maps, home care coverage maps, spatial searches, market analysis, retail mapping, sales planning and routing, and sales territory mapping.
Get Started With Map Business Online Risk-Free
Register online for 1-month FREE trial today!
See Map Business Online in Action
Learn How Our Customers are Succeeding with Map Business Online

"In a large company, with many layers of sales teams, sales management, territories, operations teams and distribution, it is vital to have a solution to quickly and easily display country and regional maps. I have tried multiple other mapping solutions in the past only to be frustrated by their limitations or by their complexity. Map Business Online perfectly fits my need. MBO has the versatility to allow me to build somewhat complicated maps but also allows me to knock out the quick, one-off request. MBO continues to add features and I am excited to see what new features come out next."
Dave Perek
Sr Business Analyst
Schneider Electric

"I had an excellent experience with Map Business Online because my company works in the agriculture industry and makes maps showing where our fields are and these maps need to be viewed and shared in a database. Your product seemed to fit our needs. Overall good support, ease of use, and quality of maps created!"
Seneca Foods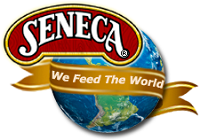 "I use it daily to visualize customers and sales territories, and to plan sales trips. It's so intuitive."
Jeanne Gazlay
Life Brokerage sales Director
Mutual of Omaha
Popular Map Business Online features