Mapping Multiple Locations
Plot 250,000 and More Locations on Your Map. There are No Daily Limits.
to Plot Multiple Locations on a Map – Take a FREE 1-month Trial
Importing or plotting multiple addresses or multiple data points on a map is possibly the most popular feature of MapBusinessOnline. The process of placing business data points on a map is often called 'data visualization'. Although it is a very basic component of what MapBusinessOnline offers, plotting multiple addresses is one of the most powerful business mapping tools available. And with MBO you can plot up to 250,000 locations per map - there is No Daily Limit like in many competitive products!
Mapping Multiple Locations Is Easy
To plot addresses on map simply choose the plot data button and navigate to your target Excel spreadsheet or CSV file. The import process will allow you to decide which columns in your business data control the locating process, and what columns in your data should appear on a data point label. You will also be able to choose which symbol to apply to your data. From there with one click you can map multiple addresses. Plotting multiple addresses or multiple locations is critical for both general business planning and individual sales call planning.
With MapBusinessOnline's Data Plotting feature you can:
Easily import and visualize your location based business data points on a web map. Import your data by street address, city name, ZIP code, postal code or latitude and longitude — in the US and Canada.
Select the appropriate symbol, symbol size and color to display your location points.
Import your own custom symbols that reflect your business or industry.
Color code your data points based on your unique business classification scheme.
Conduct radius, polygon, and drive time searches of your imported data – export subset lists to Excel.
Import multiple layers of address data and use the Map & Data tab to control layer presence.
Segment imported marketing address lists for email or direct mail campaigns.
Notify subscribers of events and plan changes based on their geographic location.
Build multiple address map and display all of your business records
Plan sales trips to specific areas based searches of your imported customer lists.
Plot Multiple Business Data Locations on a Map for Sales & Marketing Campaigns
Start using MapBusinessOnline with 1-month no-obligations FREE trial today!
Applications and Benefits
MapBusinessOnline's ability to plot and label multiple locations on a map has a range of potential applications for organizations across all industries. For businesses that rely on sales, MapBusinessOnline lets you see where your customers are located and make better decisions regarding how to serve them. Use MapBusinessOnline to find an optimized route between locations, or to create custom sales territories based on previous performance data. By presenting sales data in a geographic context and allowing you to overlay demographic and other information, MapBusinessOnline is a powerful tool for analysis and planning.
For service organizations, or any business that provides its customers with on-site support, MapBusinessOnline's newly expanded feature set is your go-to tool for route planning. Search and analyze multiple drive time-polygons on a single map, and calculate origin/destination distances to find the most efficient way to get your team members where they need to be. This saves you money, reduces wear on your fleet and, more importantly, helps you get to your customers faster. No more broken promises or excuses for being held up in traffic — communication with customers will improve, and your reputation for honesty and integrity will grow.
Use MapBusinessOnline to supplement your strategic planning. The ability to map business locations and see those plot points in their broader context helps with site selection, franchise expansion and market analysis. With MapBusinessOnline, you can develop dynamic visual presentations with color-coded point layers, demographic analysis, and transparency overlays, which will help you present new ideas to management or outside stakeholders.
MapBusinessOnline can benefit virtually any business, regardless of industry. Follow the links on this page to learn more about its advanced functionality and feature set, or sign up for a free 1-month trial.
See MapBusinessOnline in Action
Request a demo
Learn How Our Customers are Succeeding with MapBusinessOnline
"We recently switched to Map Business Online at our company. Not only is MBO returning us better results than our old software, but it came with a 3500% decrease in yearly licensing fees! We couldn't be happier with the switch. Excellent ease of use. I was able to just open up the program and go. It's very user friendly. I did get stuck with one feature, and reached out to customer service for help. I didn't really expect to get anything in return, but they emailed me back within the hour, and I was only a trial member! Very pleased."
Business Manager
Storecrafter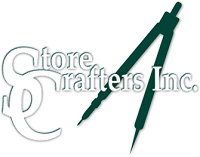 "I wanted to thank my customer service rep Jason for always going above and beyond every time I call for answers...AND THIS IS WHILE I AM USING A TRIAL VERSION!!! With this kind of service, why would you ever use another software company?"
David imports his USA-wide network of restaurant service suppliers and uses the map to visualize his contacts for instant access.
"Every time I use MapBusinessOnline…and I always get what I need."
David Ziviello
Sales
RositoBisani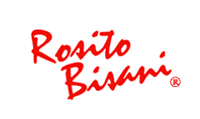 "We've tried the REST now we are using the BEST. After searching and trying other mapping programs for our delivery operations team and finding that we just couldn't get all the features that we required, we finally found MapBusinessOnline. Not only did it have all the features we needed including Longitude/Latitude and optimizing delivery routes, but it provided us tons of other bells and whistles. MBO proved to be a superb tool for our operations team to create routes and territories with the click of a few buttons while also allowing our reporting team to make beautiful maps that help our executive team visualize the story the data was telling. We are using this for the 2nd year in a row and will be renewing when it is time again. We pride ourselves at offering cutting edge applications to our millions of readers and subscribers worldwide and love that MBO helps us stay ahead of the technology curve by continuing to update their product and features. The release of MBO for the Desktop was a great addition and only helps make using the product even easier. To the staff at MBO — Keep up the great work!"
Dow Jones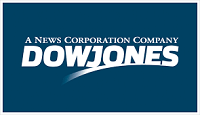 Popular MapBusinessOnline features
Related solutions