The Best Online Mapping Software
With mapping software from Map Business Online, businesses of any size can easily create sharable online maps that make it easy to view and organize critical business data geographically. By enhancing your location awareness, our software allows you to understand and visualize the various sales, customer, prospect and resource locations associated with your business. Increase your business intelligence and location awareness will prove invaluable in your short-and long-term strategic planning activities.
What Can You Do With Our Online Mapping Software?
Map Business Online software allows you to quickly, easily import and plot essential customer business data from Excel® spreadsheets and other database formats on to a map. Examples of the many valuable business uses of our software include:
Access optimize routing for more efficient sales routes and sales planning
Create customer data visualizations - expose business and competitor trends in your data
Visualize your business's critical resource locations
Build and manage comprehensive sales territories that support your sales organization
Conduct spatial searches - effectively search data by territory, radius or data filters
Create marketing campaigns segmented by geographic area
Conduct comprehensive market analysis for targeted areas
Map business data by street address, zip code, city name or latitude and longitude
Create demographic maps using up-to-date Census data
You also enjoy the flexibility of sharing maps online with colleagues and constituents or embedding them in your PowerPoint presentations. Print up to five foot by five foot full-color wall maps that are perfect for communicating sales accountability and sales results in a busy office.
Online Mapping Software Reviews
A great way to determine the true value of any product or service is to see what actual users have to say about it. Map Business Online mapping software reviews highlight the many specific benefits of our product and company including:
Making it easy to change and updates to maps
Enhancing direct mail strategies by plotting prospect lists against existing customer lists
Offering easy-to-follow product demos that simplify the learning process
Offering essentially the same features of more complex software solutions, but with a more user-friendly interface
Determining the most efficient ways of developing delivery routes
Offering a greater ability to identify untapped sales territories
Increasing the ability to determine where customers/prospects actually live makes it easier to choose the ideal physical location for a new facility
Offering convenient access to the software from any web-enabled computer
Speaking to a live person whenever assistance is needed
Map Business Online Software Is Extremely Affordable
Many of the online mapping software reviews also mention the affordability of the Map Business Online product. At a price of only $500.00 per year, our software solution is less expensive than that of many of our competitors.
Try Our Online Mapping Software Risk Free
Take advantage of our 1-month free trial offer and experiment with our software without risk. You'll enjoy access to all software features during the trial at no cost, and you don't require a credit card to get started. Be sure to check out more of the glowing online mapping software reviews found right here at MapBusinessOnline.com.
See Map Business Online in Action
Learn How Our Customers are Succeeding with Map Business Online
Prison Fellowship — Prison Fellowship® trains and inspires churches and communities-inside and outside of prison-to support the restoration of those affected by incarceration. PFM uses Map Business Online Team Edition to create a variety of maps that track the placement of constituents and describe the demographic background of placement areas for further study and understanding.
"We love MBO, especially the ability to share maps with non-license holders for viewing!"
Business Manager
Prison Fellowship

"We've tried the REST now we are using the BEST. After searching and trying other mapping programs for our delivery operations team and finding that we just couldn't get all the features that we required, we finally found Map Business Online. Not only did it have all the features we needed including Longitude/Latitude and optimizing delivery routes, but it provided us tons of other bells and whistles. MBO proved to be a superb tool for our operations team to create routes and territories with the click of a few buttons while also allowing our reporting team to make beautiful maps that help our executive team visualize the story the data was telling. We are using this for the 2nd year in a row and will be renewing when it is time again. We pride ourselves at offering cutting edge applications to our millions of readers and subscribers worldwide and love that MBO helps us stay ahead of the technology curve by continuing to update their product and features. The release of MBO for the Desktop was a great addition and only helps make using the product even easier. To the staff at MBO — Keep up the great work!"
Dow Jones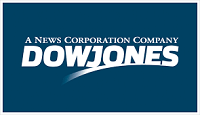 "Map Business Online helps me identify our most promising markets and define exactly those contacts I'm going to market to. It's the best product I've found that lets me 'visualize' my data."
Tom Jans
Director of Marketing
Swing Surgeon Golf Management
Popular Map Business Online features