Business Mapping - Pin Maps
to Build Your #1 Business Pin Map Today! – Take a FREE 1-month Trial
We're all familiar with the old-fashioned pin wall maps that place pushpins or map tacks on specific locations. Now you can easily create an interactive pin map for business using software that performs the exact same function — but with greater speed and efficiency.
With the pin mapping tools included in MapBusinessOnline, you can plot huge amounts of data in no time at all. You'll be able to more clearly visualize the opportunities — and challenges — that are currently hiding in your sales/marketing territories.
How to Make a Pin Map
MapBusinessOnline makes creating a pin map for business a fast and easy process — using the data you've already accumulated on Excel spreadsheets like customer addresses or warehouse locations. You decide which datasets you wish to plot and analyze. Use color-coded pins to identify and compare different subsets of data.
For example, you could use blue pins to represent your customers and red pins to identify your prospects within a specific geographic area or zip code. Just use our mapping software to import and upload your Excel data to instantly transform it into an easy-to-read interactive web-map you can share with your colleagues.
Pin Maps Bring Your Spreadsheet Data to Life
Our user-friendly pin mapping tools convert lines of indistinguishable spreadsheet data into an interactive map that brings the data to colorful life. Use it to enhance your location awareness, which allows you to better understand and visualize the customer sales, prospects and competitor locations around your business.
A key advantage of using our software to create an interactive pin map is that it enables you to more clearly see clusters of activity as heat maps. This is particularly helpful for identifying areas where you've already achieved market saturation, or where competitors are threatening to grab some of your market share.
Why Choose the Pin Mapping Tools From MapBusinessOnline?
MapBusinessOnline has been providing superior mapping software solutions for businesses of all types since 1996. In addition to being affordable, our software features the easiest user interface of any company in our industry. Other important benefits include:
The most current mapping data compiled by the world's foremost GIS experts.
Free demographic data options compiled from the US Census bureau.
Ability to create customized maps using symbols we provide or your own custom symbols, if you prefer.
Opportunity to conduct a thorough market analysis of your business — as well as for your competitors within a territory.
Excellent one-on-one technical support, whether you're a longtime customer or creating an interactive pin map for the first time and nobody beats us when it comes to responding to our customers' feature requests.
Find out how easy creating an interactive map for business can be. There is absolutely no risk — contact us to take advantage of our free software trial offer today!
See MapBusinessOnline in Action
Request a demo
Learn How Our Customers are Succeeding with MapBusinessOnline

"I have been using MapBusinessOnline for about 8 months and couldn't be happier with the services it provides. I have employees and myself who map around 250 routes monthly for our sales team. The interface is easy-to-use and the abilities are exactly what I need. My sales team finds the maps and step by step routes easy to follow and accurate. My store lists change every quarter and the uploading system allows me to quickly upload a new list and categorize the account by priority using colors and shapes. I have also used the heat mapping capabilities and found those easy to customize and quick to use. As with any advanced software, this does take a week or two to learn the more complex features, but it is well worth the time invested. This is the software I would have designed if I was to create one myself. Great job!!!"
Bill Hanavan
Director of Operations
Strategic Retail Solutions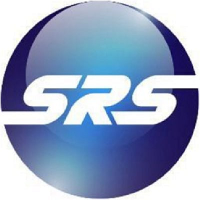 One of many international companies left hanging by Microsoft's cancelation of MapPoint and turning to MapBusinessOnline for a MapPoint replacement. Multiple departments across the enterprise utilize business mapping for a variety of applications including claims management analysis, insurance related operational planning, and market analysis. An extremely detailed procurement and security review lead to a contract for MapBusinessOnline services. Corporate accounts use MBO for sales territory mapping, collaborative Team editing, and communicating with maps.
Top Ten Property & Casualty Insurer
"We've tried the REST now we are using the BEST. After searching and trying other mapping programs for our delivery operations team and finding that we just couldn't get all the features that we required, we finally found MapBusinessOnline. Not only did it have all the features we needed including Longitude/Latitude and optimizing delivery routes, but it provided us tons of other bells and whistles. MBO proved to be a superb tool for our operations team to create routes and territories with the click of a few buttons while also allowing our reporting team to make beautiful maps that help our executive team visualize the story the data was telling. We are using this for the 2nd year in a row and will be renewing when it is time again. We pride ourselves at offering cutting edge applications to our millions of readers and subscribers worldwide and love that MBO helps us stay ahead of the technology curve by continuing to update their product and features. The release of MBO for the Desktop was a great addition and only helps make using the product even easier. To the staff at MBO — Keep up the great work!"
Dow Jones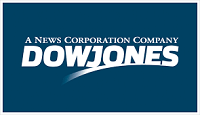 Popular MapBusinessOnline features