Business Mapping - Pin Maps
to Build Your #1 Business Pin Map Today! – Take a FREE 1-month Trial
We're all familiar with the old-fashioned pin wall maps that place pushpins or map tacks on specific locations. Now you can easily create an interactive pin map for business using software that performs the exact same function — but with greater speed and efficiency.
With the pin mapping tools included in Map Business Online, you can plot huge amounts of data in no time at all. You'll be able to more clearly visualize the opportunities — and challenges — that are currently hiding in your sales/marketing territories.
How to Make a Pin Map
Map Business Online makes creating a pin map for business a fast and easy process — using the data you've already accumulated on Excel spreadsheets like customer addresses or warehouse locations. You decide which datasets you wish to plot and analyze. Use color-coded pins to identify and compare different subsets of data.
For example, you could use blue pins to represent your customers and red pins to identify your prospects within a specific geographic area or zip code. Just use our mapping software to import and upload your Excel data to instantly transform it into an easy-to-read interactive web-map you can share with your colleagues.
Pin Maps Bring Your Spreadsheet Data to Life
Our user-friendly pin mapping tools convert lines of indistinguishable spreadsheet data into an interactive map that brings the data to colorful life. Use it to enhance your location awareness, which allows you to better understand and visualize the customer sales, prospects and competitor locations around your business.
A key advantage of using our software to create an interactive pin map is that it enables you to more clearly see clusters of activity as heat maps. This is particularly helpful for identifying areas where you've already achieved market saturation, or where competitors are threatening to grab some of your market share.
Why Choose the Pin Mapping Tools From Map Business Online?
Map Business Online has been providing superior mapping software solutions for businesses of all types since 1996. In addition to being affordable, our software features the easiest user interface of any company in our industry. Other important benefits include:
The most current mapping data compiled by the world's foremost GIS experts.
Free demographic data options compiled from the US Census bureau.
Ability to create customized maps using symbols we provide or your own custom symbols, if you prefer.
Opportunity to conduct a thorough market analysis of your business — as well as for your competitors within a territory.
Excellent one-on-one technical support, whether you're a longtime customer or creating an interactive pin map for the first time and nobody beats us when it comes to responding to our customers' feature requests.
Find out how easy creating an interactive map for business can be. There is absolutely no risk — contact us to take advantage of our free software trial offer today!
See Map Business Online in Action
Request a demo
Learn How Our Customers are Succeeding with Map Business Online

"In a large company, with many layers of sales teams, sales management, territories, operations teams and distribution, it is vital to have a solution to quickly and easily display country and regional maps. I have tried multiple other mapping solutions in the past only to be frustrated by their limitations or by their complexity. Map Business Online perfectly fits my need. MBO has the versatility to allow me to build somewhat complicated maps but also allows me to knock out the quick, one-off request. MBO continues to add features and I am excited to see what new features come out next."
Dave Perek
Sr Business Analyst
Schneider Electric

The Alternative Board (TED), an advisory board creation service for business of all types and sizes, used MapPoint to import customer locations, create and manage territories, and for visual market analysis. When MapPoint left them high and dry, they began looking for a MapPoint replacement. This process led them to Map Business Online.
Over a period of a few weeks Map Business Online shared several online web demo that showed exactly how Map Business Online would replace and improve upon the mapping technology TED had become used to. The Alternative Board recently renewed their Map Business Online subscription for another year.
The Alternative Board

This leading North American reseller of hardware and software supports millions of businesses worldwide. We get regular calls from SHI representatives who need to offer a MapPoint replacement or to simply provide business mapping software for a corporate or government account. SHI customers include users of annual subscriptions for the USA and Canada as well as collaborative Team Editing subscriptions for corporate accounts.
Software House International (SHI)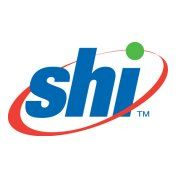 Popular Map Business Online features