Presentation Graphics Creation and Easy Map Sharing
to Create Maps for Your Presentations – Take a FREE 1-month Trial
Business maps are used to efficiently communicate information about business objectives, sales results, or about customer related activity. Map Business Online provides tools that enable effective and fast communication of the maps you create. Map sharing tools include saved image files (PNG & JPEG), printed maps, and URL Map Sharing. You create custom maps of your business and share them with your constituents.
Accurate business maps are critical to public safety organizations for sharing map views of critical resources like fire stations, police headquarters, hospitals, and emergency clinics. During public emergencies maps can quickly communicate where emergency shelters are located and the best routes to get there. Rescuers and search teams create maps to update managers and the public on search progress.
Make custom map images to enhance business presentations and engage your audience. Create PowerPoint presentation maps. Save map views in JPEG, PNG or PDF formats. Use Web map sharing tools within Map Business Online. Email, print, or embed map files in presentations. Save as PDF to print large wall maps.
MBO presentation maps benefits:
A variety of map symbolization options to highlight the elements of your business data most important to presentation audiences.
Label and callout flexibility to make sure your business data has the perfect description for your presentation.
Callout/text box placement options and the ability to add free form notes.
Flexible territory management tools with a variety of color-coding options. Color by ZIP code, county, or state.
Quick export of maps for PowerPoint presentations.
Presentation map sharing options include standard image formats, interactive map sharing, URL embedding, and PDF format for large format printing.
Use Map Graphics for Business Presentations, Community Projects, and Sales Plan Presentation.
Start using Map Business Online with 1-month no-obligations FREE trial today!
See Map Business Online in Action
Learn How Our Customers are Succeeding with Map Business Online
"I had an excellent experience with Map Business Online because my company works in the agriculture industry and makes maps showing where our fields are and these maps need to be viewed and shared in a database. Your product seemed to fit our needs. Overall good support, ease of use, and quality of maps created!"
Seneca Foods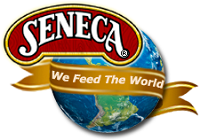 "Map Business Online helps me identify our most promising markets and define exactly those contacts I'm going to market to. It's the best product I've found that lets me 'visualize' my data."
Tom Jans
Director of Marketing
Swing Surgeon Golf Management

"In a large company, with many layers of sales teams, sales management, territories, operations teams and distribution, it is vital to have a solution to quickly and easily display country and regional maps. I have tried multiple other mapping solutions in the past only to be frustrated by their limitations or by their complexity. Map Business Online perfectly fits my need. MBO has the versatility to allow me to build somewhat complicated maps but also allows me to knock out the quick, one-off request. MBO continues to add features and I am excited to see what new features come out next."
Dave Perek
Sr Business Analyst
Schneider Electric

Popular Map Business Online features