Display Intuit QuickBooks Data on a Map
to Map Your Accounting Records from QuickBooks – Take a FREE 1-month Trial
Display Intuit QuickBooks' Customers and Vendors on a Map
If you're one of the millions of small business owners who rely on Intuit QuickBooks to help you manage all aspects of your operation, you're already perfectly positioned to use the MapBusinessOnline mapping solution. Use our software to display, color-code and symbolize your existing customer and vendor data against an accurate web map. Enhance your "location awareness," and visualize previously undetected sales and marketing opportunities that can take your business to the next level.
Easily Import All of Your QuickBooks Business Data
MapBusinessOnline gives you the power to plot thousands of locations on a color-coded map using data already found in your QuickBooks database.
Perform a Host of Valuable Functions
Upon importing your QuickBooks data to our mapping software, you'll be able to take advantage of the user-friendly interface to perform a multitude of useful functions including:
Creating color-coded sales maps that allow you to visualize sales by time period, product and territory.
Building ZIP code, Census tract, city, county, MSA, or State sales maps to more easily pinpoint sales opportunities.
Performing queries, segmenting lists and exporting results for use outside of Map Business Online.
Sharing interactive web maps via image files or URL links, embedding them in PowerPoint presentations, or printing large format wall maps.
And with the world-class MapBusinessOnline technical support, you'll receive a smooth, seamless user experience, during both initial setup and configuration and for as long as you use our small-business mapping solution.
Let MapBusinessOnline help you use your existing QuickBooks data to "see" what you've been missing.
Take Advantage of Our Free Trial Offer Today!
Register online to take advantage of our FREE 1-month trial offer today!
See MapBusinessOnline in Action
Request a demo
Learn How Our Customers are Succeeding with MapBusinessOnline
"I had an excellent experience with MapBusinessOnline because my company works in the agriculture industry and makes maps showing where our fields are and these maps need to be viewed and shared in a database. Your product seemed to fit our needs. Overall good support, ease of use, and quality of maps created!"
Seneca Foods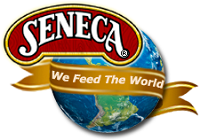 "We recently switched to Map Business Online at our company. Not only is MBO returning us better results than our old software, but it came with a 3500% decrease in yearly licensing fees! We couldn't be happier with the switch. Excellent ease of use. I was able to just open up the program and go. It's very user friendly. I did get stuck with one feature, and reached out to customer service for help. I didn't really expect to get anything in return, but they emailed me back within the hour, and I was only a trial member! Very pleased."
Business Manager
Storecrafter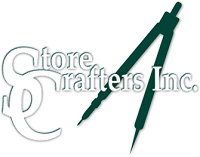 "I use it daily to visualize customers and sales territories, and to plan sales trips. It's so intuitive."
Jeanne Gazlay
Life Brokerage sales Director
Mutual of Omaha
Popular MapBusinessOnline features