Display Intuit QuickBooks Data on a Map
to Map Your Accounting Records from QuickBooks – Take a FREE 1-month Trial
Display Intuit QuickBooks' Customers and Vendors on a Map
If you're one of the millions of small business owners who rely on Intuit QuickBooks to help you manage all aspects of your operation, you're already perfectly positioned to use the MapBusinessOnline mapping solution. Use our software to display, color-code and symbolize your existing customer and vendor data against an accurate web map. Enhance your "location awareness," and visualize previously undetected sales and marketing opportunities that can take your business to the next level.
Easily Import All of Your QuickBooks Business Data
MapBusinessOnline gives you the power to plot thousands of locations on a color-coded map using data already found in your QuickBooks database. To import your data, simply synchronize your QuickBooks Desktop and Enterprise data with the cloud, and follow the easy setup instructions. You can import your QuickBooks data without having to convert to Excel!
Perform a Host of Valuable Functions
Upon importing your QuickBooks data to our mapping software, you'll be able to take advantage of the user-friendly interface to perform a multitude of useful functions including:
Creating color-coded sales maps that allow you to visualize sales by time period, product and territory.
Building ZIP code, Census tract, city, county, MSA, or State sales maps to more easily pinpoint sales opportunities.
Performing queries, segmenting lists and exporting results for use outside of Map Business Online.
Sharing interactive web maps via image files or URL links, embedding them in PowerPoint presentations, or printing large format wall maps.
And with the world-class MapBusinessOnline technical support, you'll receive a smooth, seamless user experience, during both initial setup and configuration and for as long as you use our small-business mapping solution.
Let MapBusinessOnline help you use your existing QuickBooks data to "see" what you've been missing.
Take Advantage of Our Free Trial Offer Today!
Register online to take advantage of our FREE 1-month trial offer today!
See MapBusinessOnline in Action
Request a demo
Learn How Our Customers are Succeeding with MapBusinessOnline
"We use MapBusinessOnline to prepare for sales meetings. The program's territory mapping enables color-coded sales territories by zip-code helping to define sales responsibilities and keeping our focus on selling."
Christie Shedd
Operations Manager
AFTCO Bluewater
"I wanted to thank my customer service rep Jason for always going above and beyond every time I call for answers...AND THIS IS WHILE I AM USING A TRIAL VERSION!!! With this kind of service, why would you ever use another software company?"
David imports his USA-wide network of restaurant service suppliers and uses the map to visualize his contacts for instant access.
"Every time I use MapBusinessOnline…and I always get what I need."
David Ziviello
Sales
RositoBisani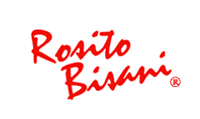 "I just might possibly be in love with this service! This is the perfect program for my business."
Deborah Sterns
Popular MapBusinessOnline features