Display Intuit QuickBooks Data on a Map
to Map Your Accounting Records from QuickBooks – Take a FREE 1-month Trial
Display Intuit QuickBooks' Customers and Vendors on a Map
If you're one of the millions of small business owners who rely on Intuit QuickBooks to help you manage all aspects of your operation, you're already perfectly positioned to use the MapBusinessOnline mapping solution. Use our software to display, color-code and symbolize your existing customer and vendor data against an accurate web map. Enhance your "location awareness," and visualize previously undetected sales and marketing opportunities that can take your business to the next level.
Easily Import All of Your QuickBooks Business Data
MapBusinessOnline gives you the power to plot thousands of locations on a color-coded map using data already found in your QuickBooks database.
Perform a Host of Valuable Functions
Upon importing your QuickBooks data to our mapping software, you'll be able to take advantage of the user-friendly interface to perform a multitude of useful functions including:
Creating color-coded sales maps that allow you to visualize sales by time period, product and territory.
Building ZIP code, Census tract, city, county, MSA, or State sales maps to more easily pinpoint sales opportunities.
Performing queries, segmenting lists and exporting results for use outside of Map Business Online.
Sharing interactive web maps via image files or URL links, embedding them in PowerPoint presentations, or printing large format wall maps.
And with the world-class MapBusinessOnline technical support, you'll receive a smooth, seamless user experience, during both initial setup and configuration and for as long as you use our small-business mapping solution.
Let MapBusinessOnline help you use your existing QuickBooks data to "see" what you've been missing.
Take Advantage of Our Free Trial Offer Today!
Register online to take advantage of our FREE 1-month trial offer today!
See MapBusinessOnline in Action
Request a demo
Learn How Our Customers are Succeeding with MapBusinessOnline
"We've tried the REST now we are using the BEST. After searching and trying other mapping programs for our delivery operations team and finding that we just couldn't get all the features that we required, we finally found MapBusinessOnline. Not only did it have all the features we needed including Longitude/Latitude and optimizing delivery routes, but it provided us tons of other bells and whistles. MBO proved to be a superb tool for our operations team to create routes and territories with the click of a few buttons while also allowing our reporting team to make beautiful maps that help our executive team visualize the story the data was telling. We are using this for the 2nd year in a row and will be renewing when it is time again. We pride ourselves at offering cutting edge applications to our millions of readers and subscribers worldwide and love that MBO helps us stay ahead of the technology curve by continuing to update their product and features. The release of MBO for the Desktop was a great addition and only helps make using the product even easier. To the staff at MBO — Keep up the great work!"
Dow Jones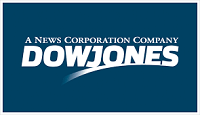 DPS is the leading provider of timely, relevant and motivational promotional materials for automotive dealerships. Their business strategies drive customer loyalty and sales revenues. Their sales manager uses MBO to create and manage sales territories and describes MBO this way,
"The product is phenomenal and the support even better."
Dealer Product Services (DPS)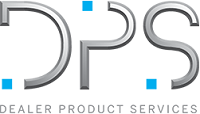 "We use MapBusinessOnline to prepare for sales meetings. The program's territory mapping enables color-coded sales territories by zip-code helping to define sales responsibilities and keeping our focus on selling."
Christie Shedd
Operations Manager
AFTCO Bluewater
Popular MapBusinessOnline features