Sales Area Mapping Software
to Unveil the Power of Sales Mapping Software! – Take a FREE 1-month Trial
Are you a sales manager who is looking for ways to optimize the performance of your team? Sales mapping can help you visualize your sales territory instead of merely viewing sets of data on a spreadsheet. Use our sales map software to conduct more efficient sales planning activities, optimize the routing of your sales force and more effectively manage all sales territories.
Key Sales Map Software Features and Benefits
Important features of our user-friendly software include the ability to:
Classify, symbolize and color code your customer data sets
Easily import all relevant sales data from Excel and other spreadsheet formats
Plot specific customer and prospect locations on a map
Create territories defined by state, county, zip code and other geographies
Use maps to conduct and share periodic sales reporting
Create heat maps to pinpoint sales hot spots
Break down and display sales numbers/results on a district, territory or company-wide basis
Create optimized multi-stop routes that are ideally suited for sales delivery organizations
Work seamlessly with Salesforce.com, QuickBooks and Act!
Get easy access to key demographic data that can support your sales expansion efforts
Use Our Sales Area Mapping Software for In-Depth Market Analysis
How well do you really know your markets? A key advantage of using our software to visualize your business data on a map is that it enables you to gain a more in-depth understanding of each market/sales territory. For instance, by plotting map sales data, you'll be able to more easily identify prospect distribution density across a given territory. This makes it easier for you and your salesforce to determine where to target your prospecting efforts. What's more, you'll also be able to conduct a thorough analysis of competitor activity in each territory.
Create Sharable Maps for Improved Collaboration
Effective sales planning requires a total team effort. When you use our software to map sales territory data, you can easily share map views with other members of your team as image files or interactive web-map URL links. You can also embed them in your PowerPoint presentations or even create printable full-color wall maps that are ideal for optimizing territory visualization on a large scale.
Bottom Line: MapBusinessOnline Sale Map Software Increases Your Business Intelligence
Now more than ever, sales managers must be able to make smart business decisions in order to maximize salesforce productivity and stay one step ahead of the competition. By using our sales mapping solution to better understand your business, communicate and share business information, and develop business strategy, you'll increase your business intelligence. You'll be able to make the most of every available resource at your disposal.
Try Our Sales Mapping Software on a Risk-Free Basis
Still not sure if MapBusinessOnline software is right for your sales organization? Why not find out for sure by taking advantage of our free trial offer? Use the software for 1 month, and if you're not satisfied with the results, you're under no obligation to continue. No credit card is required — just visit our Web site today to get started!
See MapBusinessOnline in Action
Request a demo
Learn How Our Customers are Succeeding with MapBusinessOnline
This leading North American reseller of hardware and software supports millions of businesses worldwide. We get regular calls from SHI representatives who need to offer a MapPoint replacement or to simply provide business mapping software for a corporate or government account. SHI customers include users of annual subscriptions for the USA and Canada as well as collaborative Team Editing subscriptions for corporate accounts.
Software House International (SHI)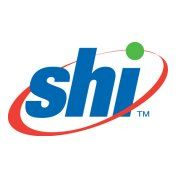 "I wanted to thank my customer service rep Jason for always going above and beyond every time I call for answers...AND THIS IS WHILE I AM USING A TRIAL VERSION!!! With this kind of service, why would you ever use another software company?"
David imports his USA-wide network of restaurant service suppliers and uses the map to visualize his contacts for instant access.
"Every time I use MapBusinessOnline…and I always get what I need."
David Ziviello
Sales
RositoBisani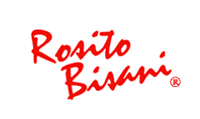 "Truly the easiest business mapping application I have ever used."
Chad Seaverns
National Sales Manager
www.nfdnetwork.com
Popular MapBusinessOnline features