Sales Area Mapping Software
to Unveil the Power of Sales Mapping Software! – Take a FREE 1-month Trial
Are you a sales manager who is looking for ways to optimize the performance of your team? Sales mapping can help you visualize your sales territory instead of merely viewing sets of data on a spreadsheet. Use our sales map software to conduct more efficient sales planning activities, optimize the routing of your sales force and more effectively manage all sales territories.
Key Sales Map Software Features and Benefits
Important features of our user-friendly software include the ability to:
Classify, symbolize and color code your customer data sets
Easily import all relevant sales data from Excel and other spreadsheet formats
Plot specific customer and prospect locations on a map
Create territories defined by state, county, zip code and other geographies
Use maps to conduct and share periodic sales reporting
Create heat maps to pinpoint sales hot spots
Break down and display sales numbers/results on a district, territory or company-wide basis
Create optimized multi-stop routes that are ideally suited for sales delivery organizations
Work seamlessly with Salesforce.com, QuickBooks and Act!
Get easy access to key demographic data that can support your sales expansion efforts
Use Our Sales Area Mapping Software for In-Depth Market Analysis
How well do you really know your markets? A key advantage of using our software to visualize your business data on a map is that it enables you to gain a more in-depth understanding of each market/sales territory. For instance, by plotting map sales data, you'll be able to more easily identify prospect distribution density across a given territory. This makes it easier for you and your salesforce to determine where to target your prospecting efforts. What's more, you'll also be able to conduct a thorough analysis of competitor activity in each territory.
Create Sharable Maps for Improved Collaboration
Effective sales planning requires a total team effort. When you use our software to map sales territory data, you can easily share map views with other members of your team as image files or interactive web-map URL links. You can also embed them in your PowerPoint presentations or even create printable full-color wall maps that are ideal for optimizing territory visualization on a large scale.
Bottom Line: Map Business Online Sale Map Software Increases Your Business Intelligence
Now more than ever, sales managers must be able to make smart business decisions in order to maximize salesforce productivity and stay one step ahead of the competition. By using our sales mapping solution to better understand your business, communicate and share business information, and develop business strategy, you'll increase your business intelligence. You'll be able to make the most of every available resource at your disposal.
Try Our Sales Mapping Software on a Risk-Free Basis
Still not sure if Map Business Online software is right for your sales organization? Why not find out for sure by taking advantage of our free trial offer? Use the software for 1 month, and if you're not satisfied with the results, you're under no obligation to continue. No credit card is required — just visit our Web site today to get started!
See Map Business Online in Action
Learn How Our Customers are Succeeding with Map Business Online
"I use Map Business Online to analyze retail sales activity around a metropolitan area. It's easy and the price can't be beat."
Annmarie Beam
Category Manager Walmart Team
Bentonville, AR
"We've tried the REST now we are using the BEST. After searching and trying other mapping programs for our delivery operations team and finding that we just couldn't get all the features that we required, we finally found Map Business Online. Not only did it have all the features we needed including Longitude/Latitude and optimizing delivery routes, but it provided us tons of other bells and whistles. MBO proved to be a superb tool for our operations team to create routes and territories with the click of a few buttons while also allowing our reporting team to make beautiful maps that help our executive team visualize the story the data was telling. We are using this for the 2nd year in a row and will be renewing when it is time again. We pride ourselves at offering cutting edge applications to our millions of readers and subscribers worldwide and love that MBO helps us stay ahead of the technology curve by continuing to update their product and features. The release of MBO for the Desktop was a great addition and only helps make using the product even easier. To the staff at MBO — Keep up the great work!"
Dow Jones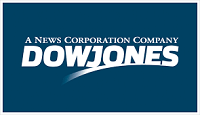 The Alternative Board (TED), an advisory board creation service for business of all types and sizes, used MapPoint to import customer locations, create and manage territories, and for visual market analysis. When MapPoint left them high and dry, they began looking for a MapPoint replacement. This process led them to Map Business Online.
Over a period of a few weeks Map Business Online shared several online web demo that showed exactly how Map Business Online would replace and improve upon the mapping technology TED had become used to. The Alternative Board recently renewed their Map Business Online subscription for another year.
The Alternative Board

Popular Map Business Online features