Import Salesforce.com Data into a Map
Import Your Salesforce.com Business Data into MapBusinessOnline
Salesforce CRM is an extremely effective online tool for managing a wide range of critical sales data. MapBusinessOnline enables you to get the most out of Salesforce by visualizing this data on a color-coded map, enhancing your "location awareness" and increasing your company's overall business intelligence. By encouraging your salespeople to use the MapBusinessOnline/Salesforce.com mapping solution, you can both enjoy more efficient sales planning, which ultimately leads to greater productivity. MapBusinessOnline for Salesforce is now available in the Salesforce AppExchange (click the image below to access AppExchange).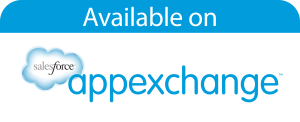 Easily Import Your Salesforce.com Data
We make importing your Salesforce contacts, prospects, accounts and opportunities into MapBusinessOnline a fast and easy process. Simply export your Salesforce.com data into an Excel spreadsheet and follow our step-by-step instructions on how to plot Excel data. If you need assistance, our world-class customer support team will be happy to guide you through the process.
How Can MapBusinessOnline Help Your Sales Staff?
Our mapping solution brings your Salesforce.com data to life. By giving you the ability to plot thousands of locations at once, our software allows you to view your business data against a map to reveal patterns, threats and opportunities. Use it to build comprehensive sales territories that support your business processes and to complement and facilitate sales planning, market analysis, and strategic planning activities.
Use RealDatasets NAICS-based industrial segment data to define new market potential for your B2B or B2C markets. Great for industrial sales organizations, service businesses, and franchise organizations.
Specifically, our mapping solution gives you the power to:
Create and manage sales territories by ZIP code, state, county or other districts.
Display and query contacts, accounts, prospects, and opportunities. Segment lists, and plan sales visits.
Conduct marketing analysis by areas, industry segment, concentric circles, and drive time polygons.
Improve CRM utilization through sales territory map sharing that clarifies goals.
Create demographic analysis of territories or target areas, and export data for use in 3rd party apps.
Color-code your account data points to reflect sales volumes, product sales or coverage.
Color-code administrative districts to reflect sales volumes, product sales, and other values.
New Features for Mapping Geodata
MapBusinessOnline recently expanded to improve integration with Salesforce and put advanced analytic data at your fingertips. With the MapBusinessOnline now available in the Salesforce Appexchange, you no longer have to export your sales data to Excel to work with it in MBO — an essential time-saving feature that helps your business stay productive while accurately mapping location data.
Just as critical, the MapBusinessOnline Salesforce app includes support for RealZips' RealDatasets. RealDatasets contains industry-specific map location data for businesses in finance, automotive, healthcare, real estate, retail and many other sectors. With it, you can plot the location of your competitors, identify market hotspots and underserved areas, and more.
MapBusinessOnline is proud to partner with RealZips to give Salesforce users this enhanced, intuitive set of market analysis tools. Ultimately, the three platforms work together to help businesses access and work with the intelligence that will position them for sustainable, long-term growth.
Get Started With MapBusinessOnline on a Risk-Free Basis
Discover the many ways the MapBusinessOnline/Salesforce combination can help you reach and exceed your sales goals with no risk. The MapBusinessOnline Salesforce app is free to download if you're already a subscriber. If you're new to MapBusinessOnline, several subscription packages offer options for organizations of any size, in virtually any industry. Browse the MBO website to learn more.
Want to see MapBusinessOnline in action before making a decision? Register online for a FREE 1-month trial today!
Learn How Our Customers are Succeeding with MapBusinessOnline
"We've tried the REST now we are using the BEST. After searching and trying other mapping programs for our delivery operations team and finding that we just couldn't get all the features that we required, we finally found MapBusinessOnline. Not only did it have all the features we needed including Longitude/Latitude and optimizing delivery routes, but it provided us tons of other bells and whistles. MBO proved to be a superb tool for our operations team to create routes and territories with the click of a few buttons while also allowing our reporting team to make beautiful maps that help our executive team visualize the story the data was telling. We are using this for the 2nd year in a row and will be renewing when it is time again. We pride ourselves at offering cutting edge applications to our millions of readers and subscribers worldwide and love that MBO helps us stay ahead of the technology curve by continuing to update their product and features. The release of MBO for the Desktop was a great addition and only helps make using the product even easier. To the staff at MBO — Keep up the great work!"
Dow Jones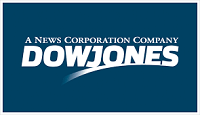 The Alternative Board (TED), an advisory board creation service for business of all types and sizes, used MapPoint to import customer locations, create and manage territories, and for visual market analysis. When MapPoint left them high and dry, they began looking for a MapPoint replacement. This process led them to MapBusinessOnline.
Over a period of a few weeks MapBusinessOnline shared several online web demo that showed exactly how MapBusinessOnline would replace and improve upon the mapping technology TED had become used to. The Alternative Board recently renewed their Map Business Online subscription for another year.
The Alternative Board


"MapBusinessOnline has made it easy for DriSteem to locate and compare Rep territories. Every single person in our office has a map from MapBusinessOnline at their desk and refers to it daily. We are thankful to be using MapBusinessOnline for developing our business and outside sales representative team!

Thank you MapBusinessOnline!"
Abby Rogers
Marketing Coordinator
DriSteem Corporation

Popular MapBusinessOnline features