Conduct Radius, Drive Time or Drive Distance Searches Around Multiple Centers to Find All Location Points for Data Segmentation or for Territory Creation. Available in Map Business Online Pro only.
Using powerful Market Analysis tool, generate marketing lists of all points within a specified straight-line distance, driving distance or driving time of each center-point. Supports three modes for all boundary searches - intersect, intersect at 50%, or fully inside the boundary.
Build Radius or Drive Time Searches from multiple center points that:

Search for all Customers within a defined distance or drive time of each Store
Search all Field Service locations within a distance or drive time of each Operational Facility
Search all Patient locations within a distance or drive time of each Medical Center
Search all Delivery Locations within a distance or drive time of each Distribution Center
Save results for analysis and export

Segment Data based on distance query results. For example, segment customers data by distance to store
Generate Multiple Drive Time Polygons with just a few clicks. Set multiple drive time queries for up to 300 minutes, or search based on driving distances. Great for creating new sales territory areas quickly, defining new target market areas of interest, or designing customer surveys
Possible Applications
Retail Market Analysis Supporting Expansion – Determine the viability of investing in multiple additional convenience store locations in new regional markets. Within a business map, the retail manager creates a list of possible new store locations across the target area-of-interest. Business listings of competitor store locations are imported into the map view. Based on radius searches around proposed store location center points, competitor stores within five-mile circles are analyzed. Proposed locations with the largest ratio of population to the number of competitor stores, will be strongly considered.
Determine Automotive Part Requirements by Market – Business development planners for a regional auto parts wholesaler seeks to plan for critical automotive part inventory levels by market, supporting car sales of electric-powered vehicles in model-year 2023. Current store locations selling electric-powered vehicle parts are imported onto a business map. Electric-powered vehicle owner home locations are also imported and analyzed to develop a ZIP code demographic profile of typical ZIP codes that support electric powered vehicles. Drive time searches are conducted around multiple store locations to find ZIP codes within 30-minute drive time of each store, that meet or exceed ZIP code profile expectations. Sales projections and car model manufacturing plans are also considered. Inventory levels are assigned, and distribution plans are developed while retail contracts are drafted. Each retailer contract includes a map-based marketing plan.
Recreation Center Drive Time Segments by ZIP Code – A marketing analyst needs to confirm customer home location drive times to match appropriate direct mail messages and offers for golf and disc golf services. The analyst imports two location-based spreadsheets into MapBusinessOnline: one includes recreational center locations and a second includes customer home location data. Drive time polygons are generated at 20, 40, and 60-minute intervals around recreation centers. Customer locations are queried by drive time, and each segment's results are mailed specific offers. Post campaign responses are gathered for two weeks and then analyzed for effectiveness. Further campaigns will be generated based on the initial campaign results.
See MapBusinessOnline in Action
Request a demo
Learn How Our Customers are Succeeding with MapBusinessOnline

"I have been using MapBusinessOnline for about 8 months and couldn't be happier with the services it provides. I have employees and myself who map around 250 routes monthly for our sales team. The interface is easy-to-use and the abilities are exactly what I need. My sales team finds the maps and step by step routes easy to follow and accurate. My store lists change every quarter and the uploading system allows me to quickly upload a new list and categorize the account by priority using colors and shapes. I have also used the heat mapping capabilities and found those easy to customize and quick to use. As with any advanced software, this does take a week or two to learn the more complex features, but it is well worth the time invested. This is the software I would have designed if I was to create one myself. Great job!!!"
Bill Hanavan
Director of Operations
Strategic Retail Solutions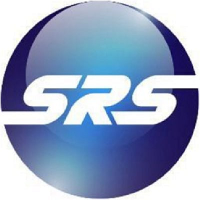 "This software is a game changer for me in the workplace. Easy to use tools and a fast system to do the job efficiently and effectively every time. I've been able to build more territories with confidence, bringing my team more growth opportunities for 2019"
Daina C.
Franchise Development Manager
Amada Franchise, Inc.


"I have had the pleasure of using MapBusinessOnline for the past 5 years and it is an excellent and affordable tool for my clients. I am a franchise consultant, and many of my clients are just starting to get into franchising. The first main question many of them have is they don't know the demographics around their current location, so they don't know how to create territories for their franchisees. I am able to easily utilize MapBusinessOnline to draw a prototype territory around their existing location, do a deep dive into the many different demographics that MapBusinessOnline offers, and help the client determine the basics of their new territories, including mileage, population, household count, purchasing habits and age distributions. This tool has been so helpful that many of our clients obtain their own accounts as they begin to sell franchises and grow their business. Thank you, MapBusinessOnline, for providing such a helpful tool that is affordable and easy to use!"
Colette Bell
Director of Business Development
SMB Franchise Advisors
Popular MapBusinessOnline features