Splitting Sales Territories
Easy with Leading Territory Alignment & Mapping Software
to Optimize Your Sales Teams by Splitting Sales Territories – Take a FREE 1-month trial
Dividing sales territories in an equitable manner must be a priority for any organization. If your business relies on outside sales, you want to deploy the right people to strategic locations and ensure your top talent has access to the leads and resources they need to thrive.
When it comes to tracking performance and monitoring trends over time, there is more to consider than just the bottom line. That's where MapBusinessOnline comes in. This powerful, cloud-based territory mapping software is a useful tool for moving beyond the raw numbers and visualizing your sales data in a broader context. Here's how it can help you with sales territory realignment and mapping.
MapBusinessOnline Helps Improve Performance Across the Board
The first step in sales territory realignment is to identify how different areas are performing. MapBusinessOnline lets you import your sales data and place it in geographical context against other regions. Each territory label can include aggregated sales result totals. This makes it clear which areas are exceeding expectations, and which are underperforming.
However, MapBusinessOnline lets you take your analysis even further. By importing demographic data, you can see how much sales potential each region has and measure the effectiveness of each team member in more relevant terms. From there, it's easy to assign staff or to realign sales territories to make the best use of each salesperson.
Sales territory mapping software will:
Drive accountability into your sales force
Encourage your sales team to make better use of your CRM
Help the whole sales organization achieve results
MapBusinessOnline Helps You Retain Top Talent
High performing sales staff are in demand in many industries. Good salespeople will create lifelong customers — as a result, your ability to retain talented individuals can make a difference to the long-term viability of your business.
Keeping sales staff happy requires creating a positive workplace culture and providing them with opportunities to succeed. Sales territory realignments present an opportunity to send more leads to talented individuals. MapBusinessOnline lets you see which team members aren't performing at their full potential and helps you make changes that will provide them with a full, fair workload that will yield the best results.
Sales territory maps help clarify goals and objectives while providing day-to-day tactical planning tools that pave the way to sales success.
MapBusinessOnline Helps You Run a Leaner Business
Running an outside sales team can involve high overhead costs. Sales territory mapping and realignment allows you to plan routes and strategically deploy remote team members to minimize travel times.
For larger businesses with multiple regional offices, sales territory realignment can be an alternative to the high costs of opening a new location or hiring new staff. If you do bring on additional team members, MapBusinessOnline helps define sales territory parameters, clarify goals, and lets the new person drill down on sales and demographic data to see where they can be most effective.
Explore MapBusinessOnline Today
When your sales territories aren't properly aligned, your business suffers. If your team can't give potential leads the necessary time and attention, you will lose revenue. Overhead costs will also rise due to excessive travel, and morale will sink among sales staff when they are forced to work harder to achieve results.
MapBusinessOnline is both a powerful outside sales mapping software and an investment in the future of your business. See it in action for yourself by signing up for a free one-month trial today.
See MapBusinessOnline in Action
Request a demo
Learn How Our Customers are Succeeding with MapBusinessOnline

"MapBusinessOnline has made it easy for DriSteem to locate and compare Rep territories. Every single person in our office has a map from MapBusinessOnline at their desk and refers to it daily. We are thankful to be using MapBusinessOnline for developing our business and outside sales representative team!

Thank you MapBusinessOnline!"
Abby Rogers
Marketing Coordinator
DriSteem Corporation

This leading national footwear brand manufacturer uses MapBusinessOnline to conduct retail coverage assessments nationwide. They loved MBO's ability to provide both street level detail and USA wide high level views of points-of-sale. Importing location enabled address databases for symbolization and color shading is easy. New and planned stores can be added to the map market analysis as products are launched and mature.
"Importing location enabled address databases for symbolization and color shading is easy."
Todd Eichelberger
Sales Director
Adidas


"This software has been tremendously helpful in mapping out my company's sales territories map. I have researched many other products, but no one came close to the ease of use of data customization options MapBusinessOnline provides. Also, their maps are extremely accurate and pleasing to the eye. Sales projections and territory expansions can be easily mapped out with this software. Most importantly, they provide free training and a vast number of video guides that have been extremely helpful. It is apparent that this company cares about their product and their customers. Really happy with it."
KC Cooley
Credit Manager
Crediauto Financial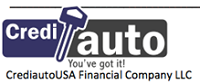 Popular MapBusinessOnline features