Trade Area Analysis
to Start Using Maps in Trade Area Analysis Today! – Take a FREE 1-month Trial
Defining a specific trade area is a fundamental step in any business market analysis. Determining a trade area helps to establish boundaries around the geographic regions where up to 75 percent of your customers are likely to come from. A thorough trade area analysis can also help you uncover key demographic information about your customers that allows you to more precisely target and maximize your marketing efforts.
Types of Trade Areas
Trade areas can be broken down into two basic types:
Convenience: A convenience trade area analysis takes into consideration the products and services consumers need/purchase on a regular basis. Examples include food, gasoline and household products. Consumers typically prefer to purchase these commodities from businesses that are close to home.
Destination: This refers to the purchase of "big ticket" items such as appliances, vehicles and furniture. A destination trade area tends to be larger in scope, as customers are more willing to travel in order to find the best deal.
Key Trade Area Factors
A trade area analysis should be conducted on a regular basis and should take into account a number of factors. Examples include:
Population: In general, the larger the population base, the larger the given trade area will be. A population increase or decline within a geographic region will have a direct impact on the trade area.
New store locations: Adding new stores within a trade area can have an effect on your overall sales, such as when a store is opened too closely to another in an already saturated market. The appearance of a new competitor is also likely to have an influence on the trade area.
Additional attractions: The addition of new attraction in a trade area can have a dramatic impact on existing businesses. For instance, a new sports arena or stadium can draw customers who will frequent the shops, bars and restaurants in the surrounding neighborhood.
Nearby business districts: The proximity of competing business districts will impact your trade area. As a general rule, the farther away a competing district is, the less likely consumers will travel to that area to shop.
Using Maps as Trade Area Analysis Tools
Business Maps are an extremely valuable trade-area analysis tool as they help you visualize specific areas of interest exposing hidden sales opportunities and possible gaps in your marketing strategies. MapBusinessOnline is an affordable, easy-to-use online mapping software that is an effective trade-area analysis tool helping you:
Design and visualize specific marketing territories.
Perform comprehensive market analysis across multiple locations.
Illustrate key Census demographic data by ZIP code, county, state or census tract.
Create color-coded map views that emphasize customer densities or purchasing trends within a trade-area.
Easily share trade-area web maps with your colleagues.
Discover how easy it is to create trade area analysis maps by taking advantage of our free mapping software trial offer!
Learn How Our Customers are Succeeding with MapBusinessOnline
"We've tried the REST now we are using the BEST. After searching and trying other mapping programs for our delivery operations team and finding that we just couldn't get all the features that we required, we finally found MapBusinessOnline. Not only did it have all the features we needed including Longitude/Latitude and optimizing delivery routes, but it provided us tons of other bells and whistles. MBO proved to be a superb tool for our operations team to create routes and territories with the click of a few buttons while also allowing our reporting team to make beautiful maps that help our executive team visualize the story the data was telling. We are using this for the 2nd year in a row and will be renewing when it is time again. We pride ourselves at offering cutting edge applications to our millions of readers and subscribers worldwide and love that MBO helps us stay ahead of the technology curve by continuing to update their product and features. The release of MBO for the Desktop was a great addition and only helps make using the product even easier. To the staff at MBO — Keep up the great work!"
Dow Jones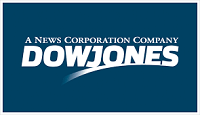 "MapBusinessOnline.com has been an amazing tool for our company. It helps us to be more effective and efficient in our processes. It also provides a necessary tool for clear, concise communications with our team through visualization and supporting data."
Kim Scroggins
Map Coordinator
Leisure Pools
"Truly the easiest business mapping application I have ever used."
Chad Seaverns
National Sales Manager
www.nfdnetwork.com